Customer training can be provided to customers at various stages of their relationship with a business. Businesses may provide customer training for various reasons, including improving customer satisfaction, staying competitive in their industry, and understanding customers' needs and preferences. Overall, customer training is essential for businesses to ensure customers have a positive experience with their products or services.
How customer training lms software can be beneficial ?
Customer training LMS software can be beneficial for businesses in several ways:1. By centralizing customer training in an LMS, businesses can more easily manage and deliver training to large numbers of customers, which can save time and reduce costs.2. It allows businesses to track customer progress and engagement and generate reports on their performance, which can help identify areas for improvement and measure training effectiveness.3. It allows businesses to easily create and manage courses, track progress and certification, and analyze data to improve training, which can benefit businesses as they grow and expand.4. LMS software can be accessed from any device, allowing customers to train at their own pace and convenience.5. LMS software is highly customizable and can be integrated with other systems and tools to provide a more comprehensive and integrated learning experience.
list of 7 Best customer training LMS software in 2023
Paradiso LMS
Talent LMS
Docebo
iSpring Learn
eFront Learning
Skyprep LMS
Skilljar
Some of the most prominent organizations use the Paradiso Learning Management System (LMS) in the world to manage their internal training needs. Also, the company provides a wide range of services, such as managed learning services, 80k ready-made courses, and course authoring services. Due to its affordability compared to other choices, it is a fantastic fit for companies with limited resources. Overall, the cloud-based Paradiso learning management system makes it easy to conduct courses online. It includes features, just like other LMS systems, but it's also quite flexible and adjustable, enabling you to set up a course exactly the way you want it.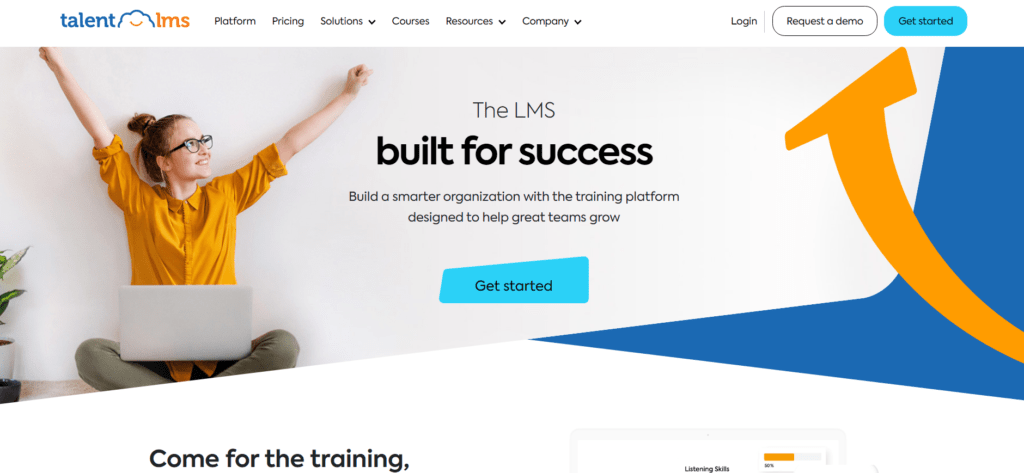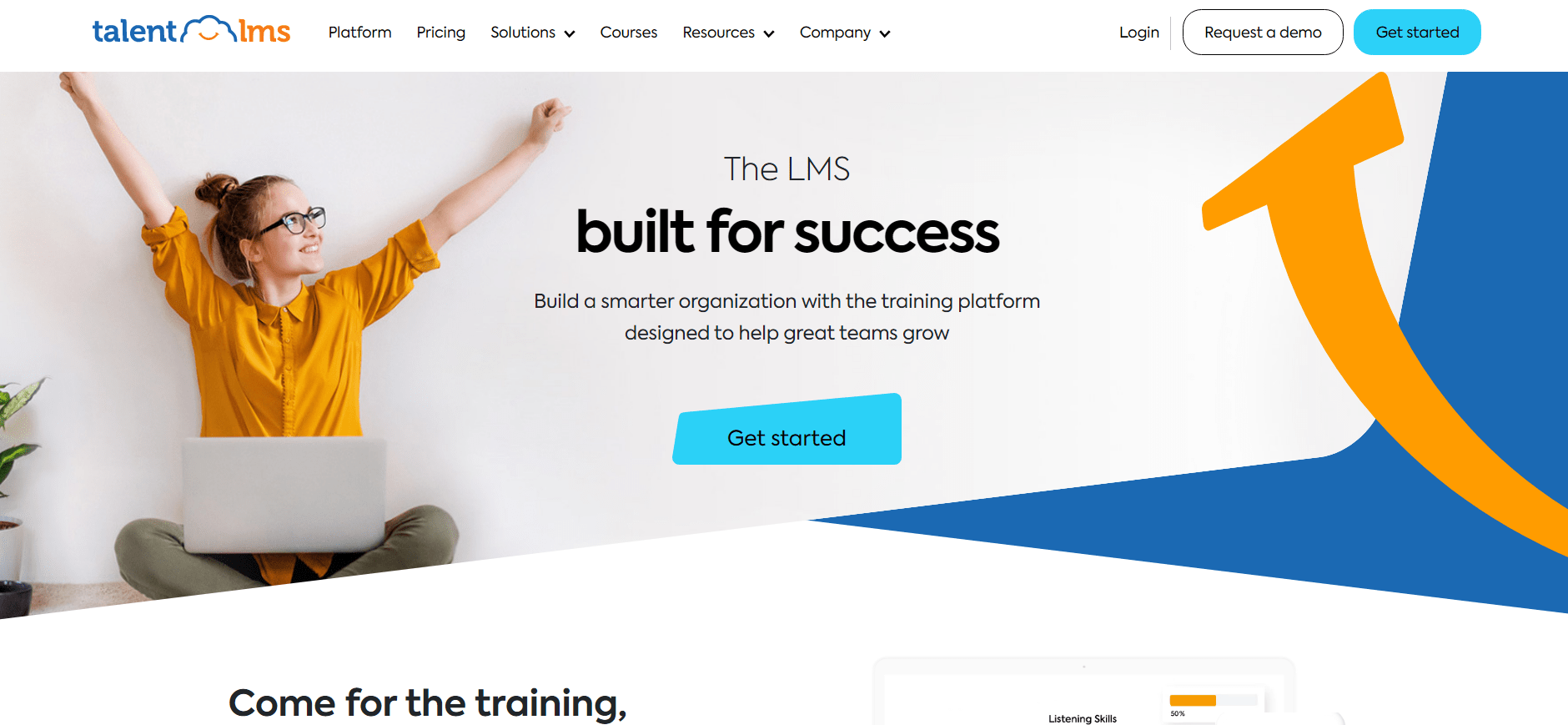 Talent LMS is intended to enhance onboarding and position teams and users for success. For example, your admin team can quickly distribute and track client onboarding programs with the help of Talent LMS, allowing you to launch customer training without much planning.
Users can quickly complete training materials in the method that suits them best because they have access to classes and modules from anywhere. In addition, talent LMS provides several language translations for worldwide teams to make it simpler to engage with clients wherever they may be.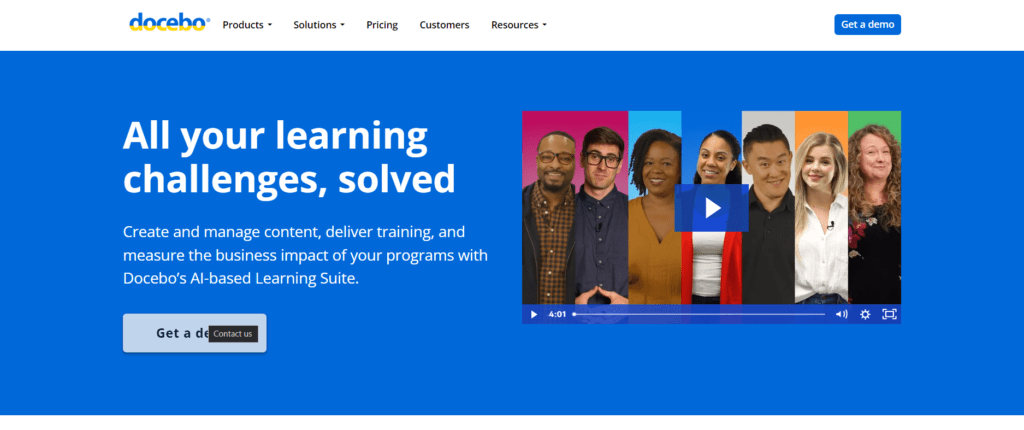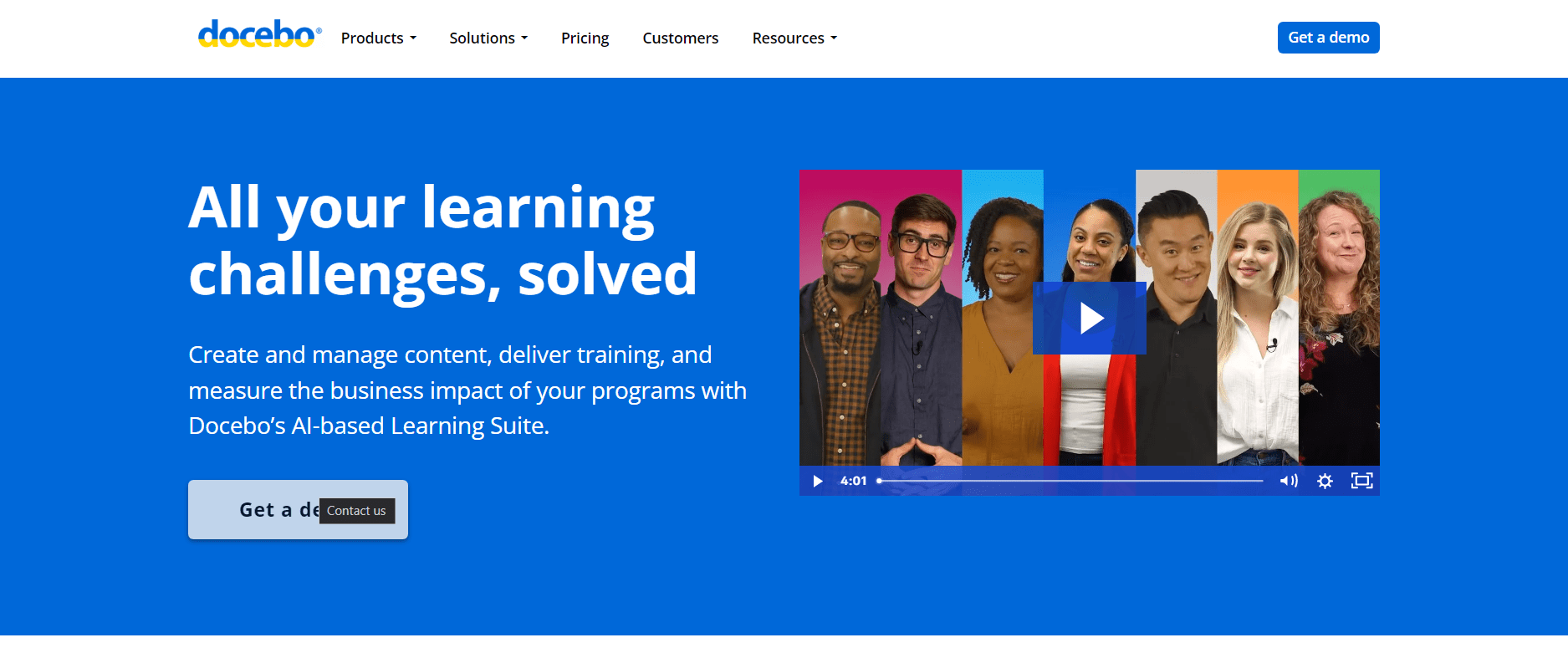 Docebo is an AI-based learning platform for content creation and distribution. To let anyone create and customize high-quality pages without knowing design or coding, Your learning experience can also be strengthened by features such as certificates, gamification, and others. You can provide your users with individualized training materials using AI recommendations. You can quickly and easily alter your strategy to meet their specific requirements and give them the most pertinent information.
You can schedule deadlines, issue training invitations automatically, and notify users of tasks they still have to finish with iSpring Learn. Additionally, it generates information automatically to illustrate how users interact with your training materials, making it simpler to identify areas where you might need to offer additional assistance. Users can view what they've finished and what they still need to learn using the user-friendly site provided by iSpring Learn.
eFront makes customizing customer education simple and comfortable for your staff and customers. Depending on your clients' audiences, locations, and purchases, deploy several training programs; nevertheless, administer all programs from one central place. For huge teams, eFront is designed. The LMS employs APIs to quickly interact with third-party tools and applications to create a different learning experience, and it will scale with you as you develop.
It automates training and aids in establishing confidence with all of your clients. You may lessen churn and early user displeasure by making it simple for customers to learn how to use your goods. Easily add your branding to the Skyprep LMS platform and use the built-in reporting tools to get helpful information. Deliver a streamlined experience to clients and internal users by integrating with other business technologies.
Skilljar offers all the tools and capabilities required to onboard, engage, and keep consumers as you expand. To create an effective education program for your consumers, Skilljar provides a variety of content formats, including live training and a native quizzing engine. Users can validate their knowledge using the built-in tests and certificates provided by Skilljar. 
While choosing the best customer training software, it's essential to consider your business's specific needs and the training programs' goals.
Some key factors to consider when evaluating customer training software include the features and capabilities of the platform, the ease of use for both instructors and learners, the price and any additional costs, and the level of support and resources provided by the vendor.
It can also be helpful to read reviews and testimonials from other users to get a sense of the pros and cons of different customer training software options. And don't forget to consider the platform's scalability as your business grows; you'll want to make sure the customer training software you choose can accommodate an increasing number of learners and courses.
Try Paradiso LMS with a 30-day free trial, and enjoy creating your own personal brand while training your customers.