Associations provide a place for members to meet people who share similar interests or work in the same area. They also provide members with the opportunity to improve their education and gain crucial industry credentials. Organizations that seek to streamline the learning process often invest in an association learning management system.
An Association Learning Management System (LMS) is a software application to help organizations manage and deliver training programs. It is a powerful tool that allows organizations to create, manage, and track the progress of their training programs. An Association LMS is a comprehensive system with many features and functionalities, such as course creation, registration, tracking, assessments, and reporting. It also provides the ability to track and report individual learners' progress and create and manage groups of learners.
List of 7 Best LMS for Association Learning
Paradiso LMS
Blue Sky eLearn
EthosCE
YM Learning
Thought Industries
Learn Upon
Skilljar
Paradiso is serious about Learning Management Systems for Association Learning. They understand the value of having great material to share with the rest of the world. Paradiso may be a reliable content development partner in gamified mobile content, simulations, interactive films, or anything else. Aside from strong content, associations require a complete SaaS, a mobile responsive application that allows the material to be accessible anytime and from any location. Not to mention the extensive set of capabilities such as single sign-on, catalogues, eCommerce, and reporting, all of which are quite easy to use with Paradiso Association LMS. The ability of Paradiso to integrate LMS, AMS, and eCommerce into one platform is a crucial feature.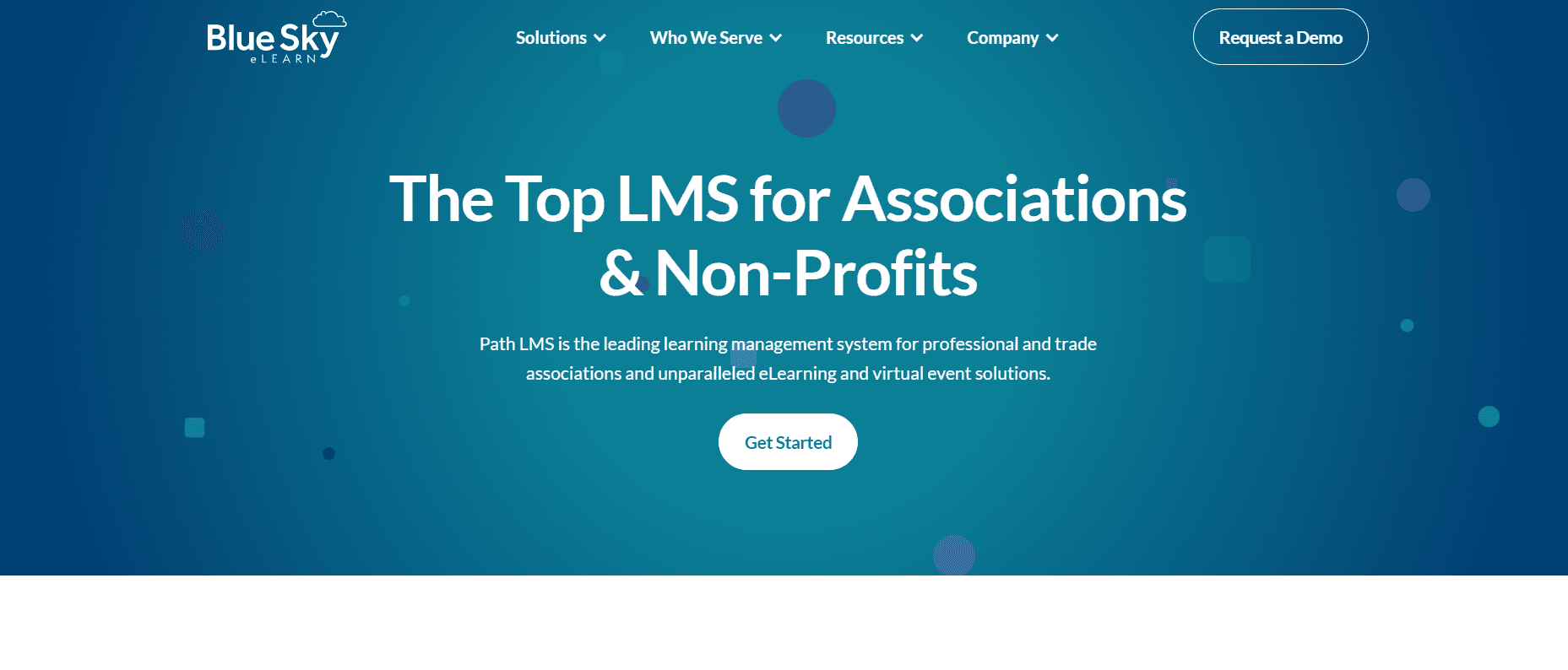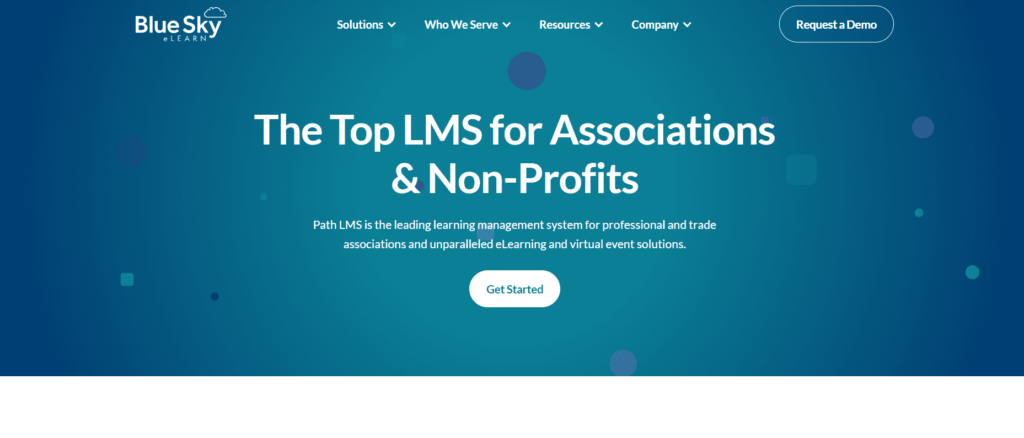 Blue Sky eLearn is a pure association LMS that offers both LMS and event services. Member subject matter experts who give sessions at association tradeshows are an excellent source of fantastic material for associations. Blue Sky offers heavy-duty services for capturing instructional information in live or virtual situations, then managing, selling, and delivering that content to a worldwide audience via the learning platform.
EthosCE is shaking up the world of healthcare associations. EthoseCE is ideal if you are a healthcare association administering CME or CPE and want extensive and proven knowledge and expertise to advise you. Because 90% or more of their clients are in healthcare, they have healthcare-specific features and processes that you won't find anywhere else, such as mobile support for physicians' ground rounds, vouchers, and PARS and CE Monitor connections.
Your Participation In early 2015, AMS bought the Digital Ignite LMS and incorporated it into the YM range of products and services, delivering a comprehensive association solution that helps expand membership and income. The LMS is totally mobile responsive, engaging, and simple to use. YM Learning is a social, global, and highly scalable platform for managing and selling continuing education in medical, legal, finance, and most other industries. The solution's strength is advanced psychometric reporting and reporting analytics in general.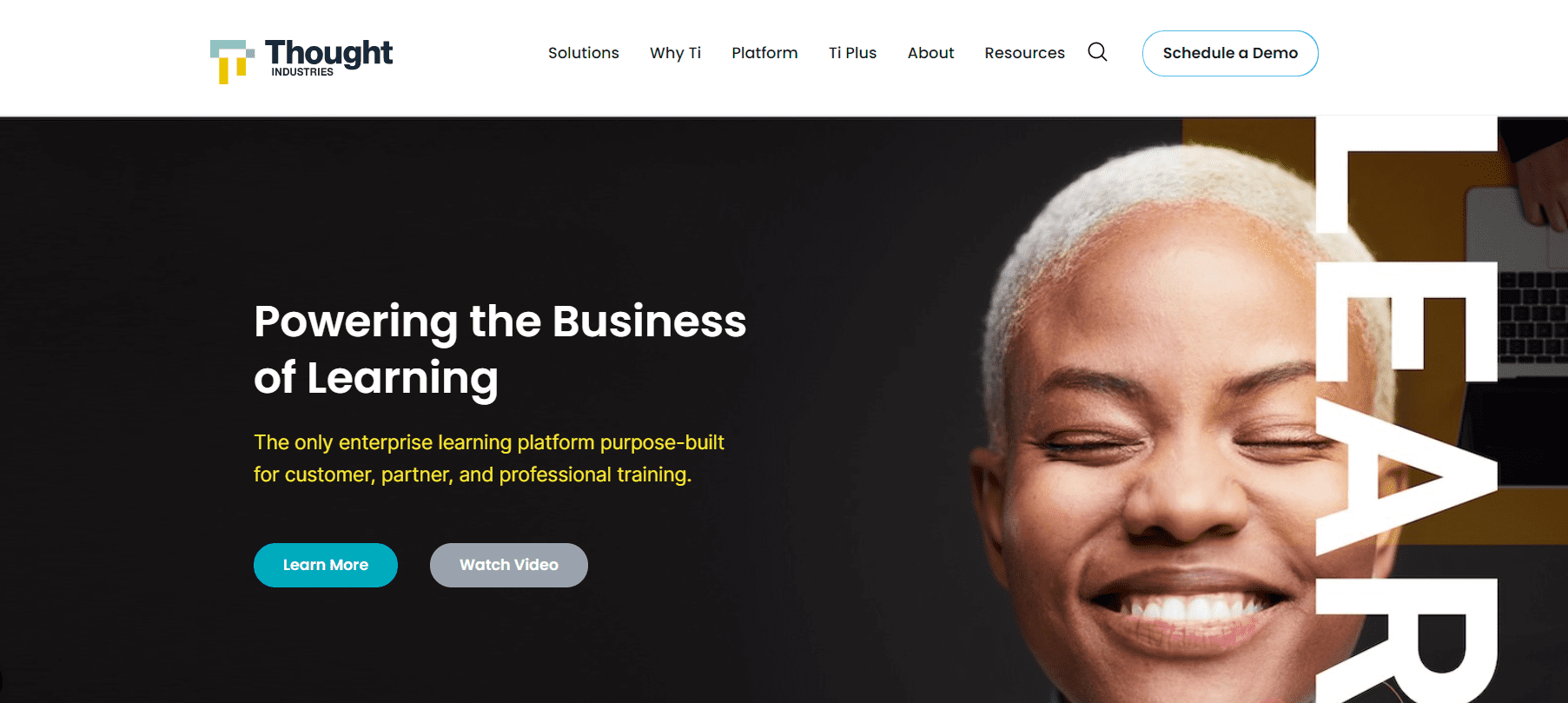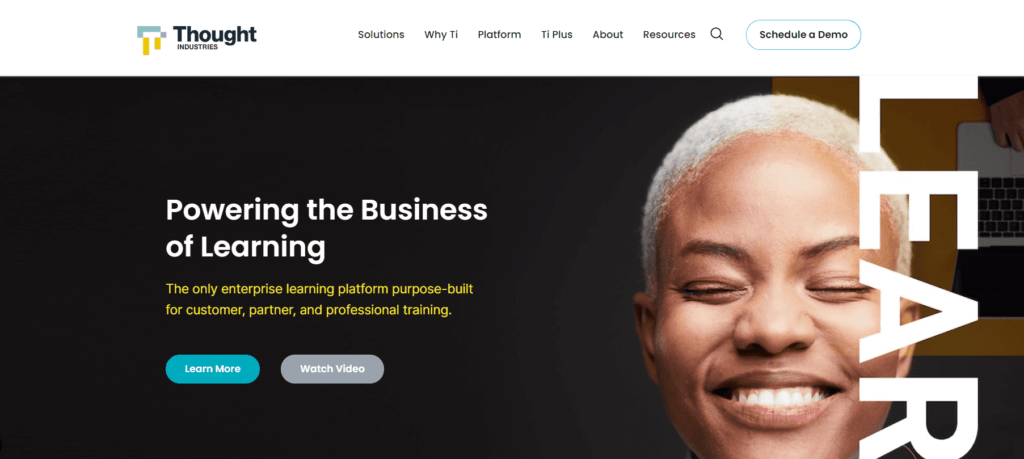 Thought Industries is one of the top learning management systems (LMS) options available today for any corporation trying to develop effective interactions with external learners. TI is a cloud-based LMS that can expand with your organization. It enables blended and hybrid learning to provide simple access to all training content for your members and paid on-demand training and e-commerce connectivity to help you track the ROI of your association's eLearning project. You also receive multi-tenant delivery options and a robust analytics package for tracking learner progress.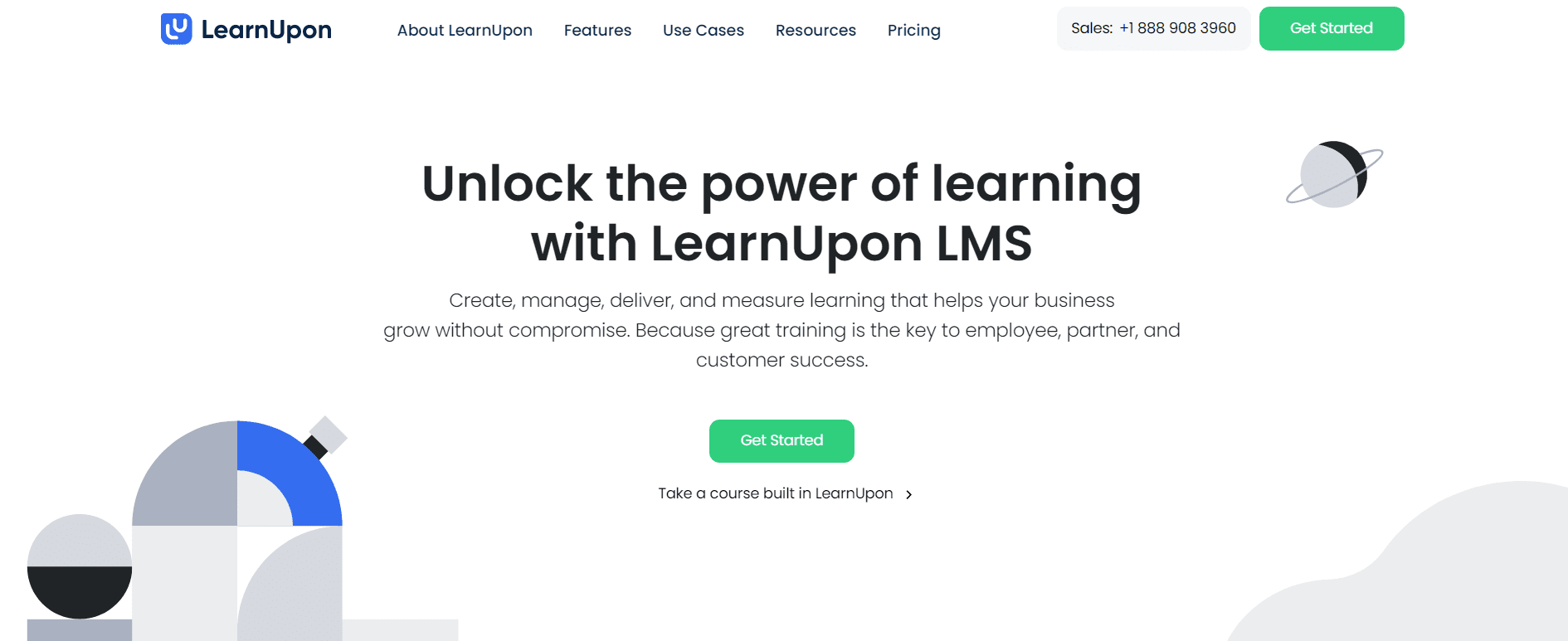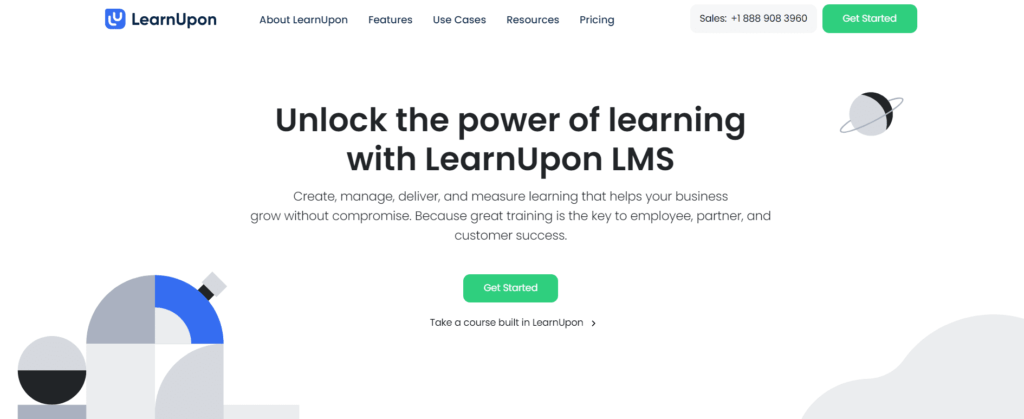 Learn Upon is a top association LMS because of its outstanding UI (or User Interface) that makes training easier for association members and sophisticated e-commerce capabilities such as a built-in Salesforce connection and support for three main payment methods (PayPal, Stripe, and Shopify). Its analytical capabilities are adequate, but you can quickly filter and export data and access critical indicators like enrollments from the admin dashboard without running a report. Its mobile app includes gamification features like live leaderboards, but you lose some flexibility if your association LMS's app is only available on iOS devices.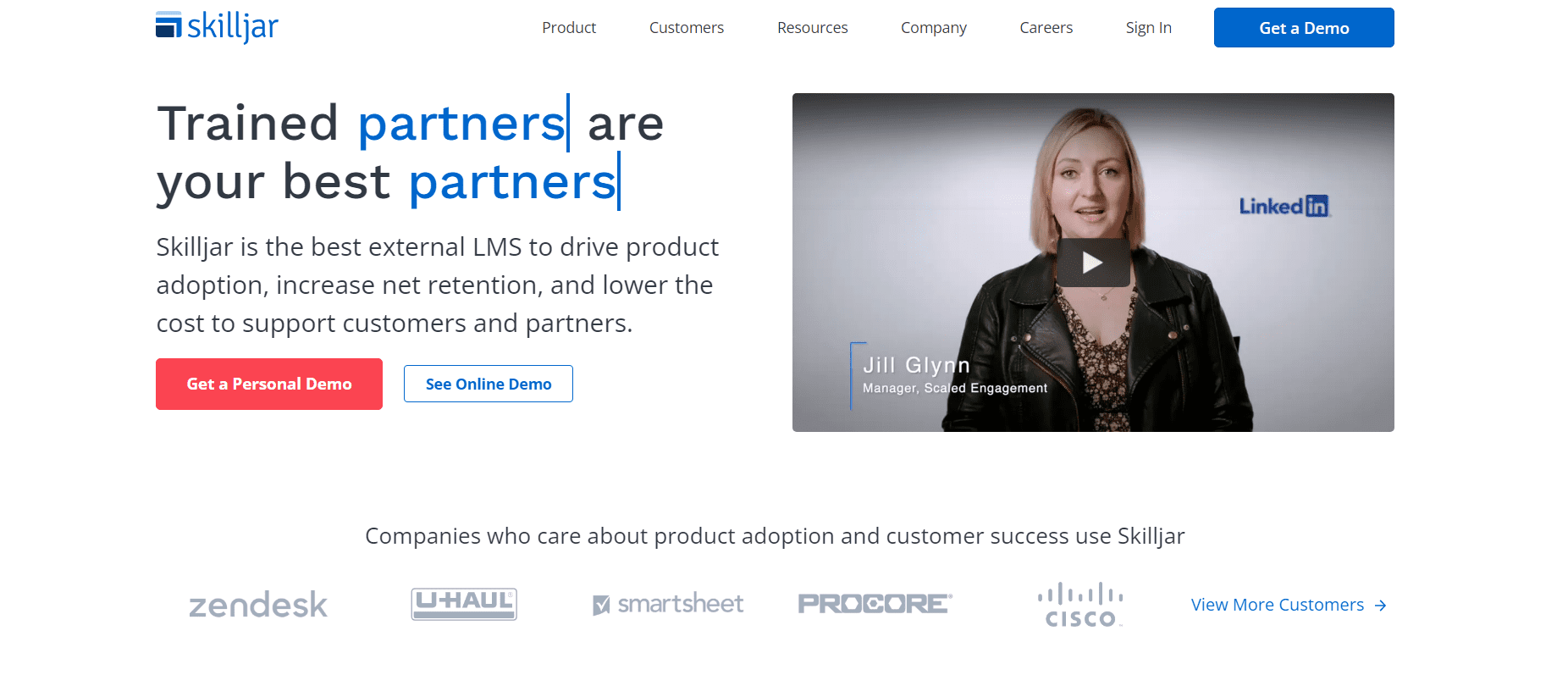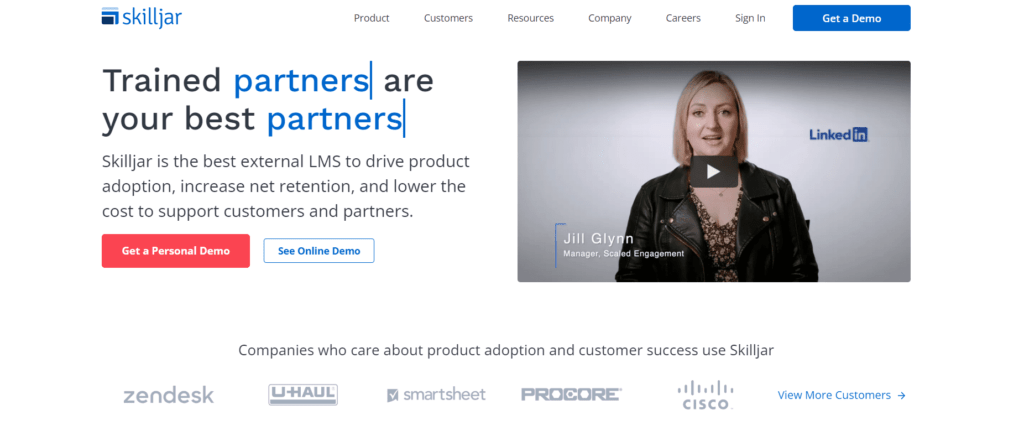 Skilljar is a fantastic association LMS that does not always get the attention it deserves in the industry. It contains extensive e-commerce capabilities such as a dedicated Salesforce app, subscription-based pricing, and support for various currencies to help groups with worldwide membership with training and education. It also integrates training data with your existing business tools, allowing you to understand how your eLearning program affects member productivity. Its user interface is simple and easy to use on mobile devices, allowing association members to access training information whenever they choose.
 An Association Learning Management System (LMS) is a powerful tool that helps organizations manage and deliver training programs effectively. It provides a comprehensive system with various features and functionalities, such as course creation, registration, tracking, assessments, and reporting. An Association LMS also allows organizations to track and measure the effectiveness of their training programs and make data-driven decisions about how to improve them. Organizations can effectively deliver training programs to a wider audience conveniently and cost-effectively by using an LMS for association learning. It is a must-have tool for any organization that wants to improve its training programs and provide the best learning experience for its members.