Mobile learning, also known as m-learning, is a type of education that takes place on a mobile device, such as a smartphone or tablet. With the increasing prevalence of mobile technology in our daily lives, it's not surprising that mobile learning is becoming more popular as a way for people to learn new skills and knowledge. Mobile learning offers a number of benefits over traditional forms of education, such as greater flexibility, accessibility, and convenience. With mobile learning, you can learn on-the-go, at your own pace, and in a location that is convenient for you. Additionally, mobile learning is often more interactive and engaging than traditional forms of education, making it easier to retain the information you've learned. Mobile learning also has the potential to increase access to education for people in remote or underserved areas, making it a powerful tool for promoting equity and inclusion. 
Why Mobile learning Platforms are Key to Modern Education
Mobile learning platforms have become increasingly important in recent years as more and more people have access to smartphones and other smart devices. These platforms allow learners to access educational content and resources on the go, making it easier for them to fit learning into their busy schedules.
Advantage of mobile learning platforms is that they can be customized to meet the needs of individual learners. Many platforms offer a variety of content and resources, such as videos, quizzes, and interactive activities, which can be tailored to match a learner's skill level and learning style. This makes the learning experience more engaging and effective, as learners can work at their own pace and focus on the areas where they need the most help.
Mobile learning platforms also allow for real-time feedback, so that learners can see the progress they've made and assess the areas in that they need to improve. And this type of platform also provides ways of communication and collaboration with other learners and instructors. In addition, mobile learning platforms have the potential to make education more accessible to people in remote or underserved communities. By providing access to educational content and resources via mobile devices, these platforms can help to bridge the digital divide and provide learners with new opportunities to expand their knowledge and skills.
 Mobile learning platforms have become an important tool for education and personal development. They provide learners with the flexibility to learn at their pace, at any time, and at any place. Also, their ability to provide tailored and real-time feedback and support collaboration and communication make them highly valuable for learners, educators, and institutions.
9 Best Mobile Learning Platforms (Updated)
Paradiso LMS
TalentCards
Duolingo
Quizlet
edX
360 learning
Fuse
Effectus LMS
Docebo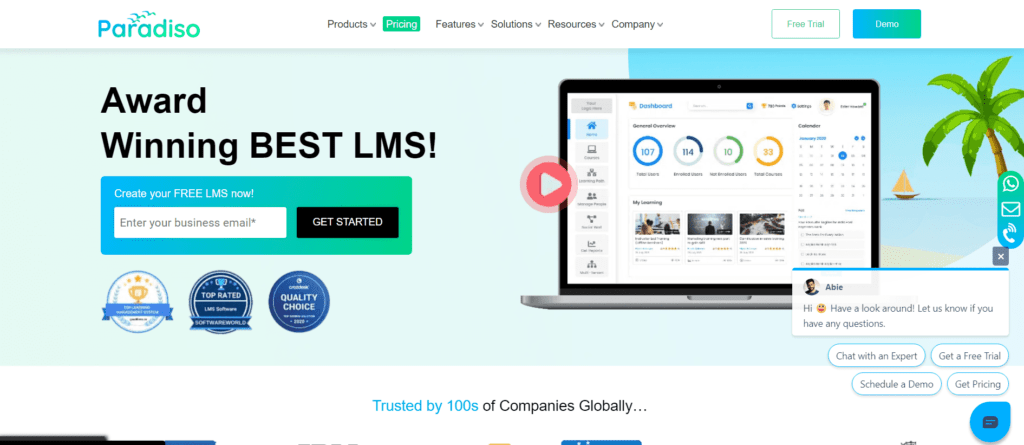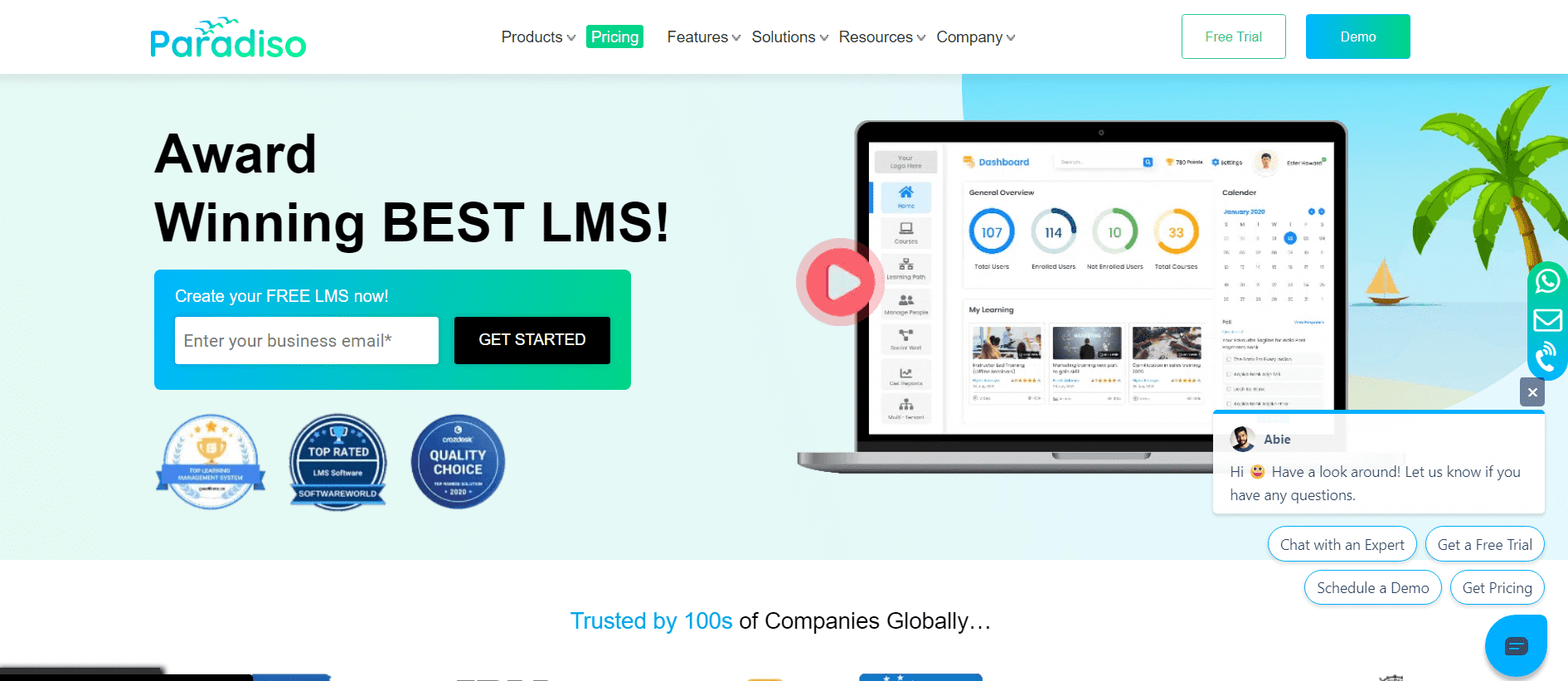 Paradiso's native mobile eLearning platform delivers the right knowledge to the right people at the right time. As a consequence, consumers will enjoy a smooth and continuous learning experience. Paradiso provides a mobile app that includes offline learning and bespoke branding that is instantly downloaded. Because the whole Paradiso LMS web interface is responsive, mobile devices may access all of the LMS's features such as blended learning, multi-device learning, collaboration tools, social learning platform, gamified material, and so on.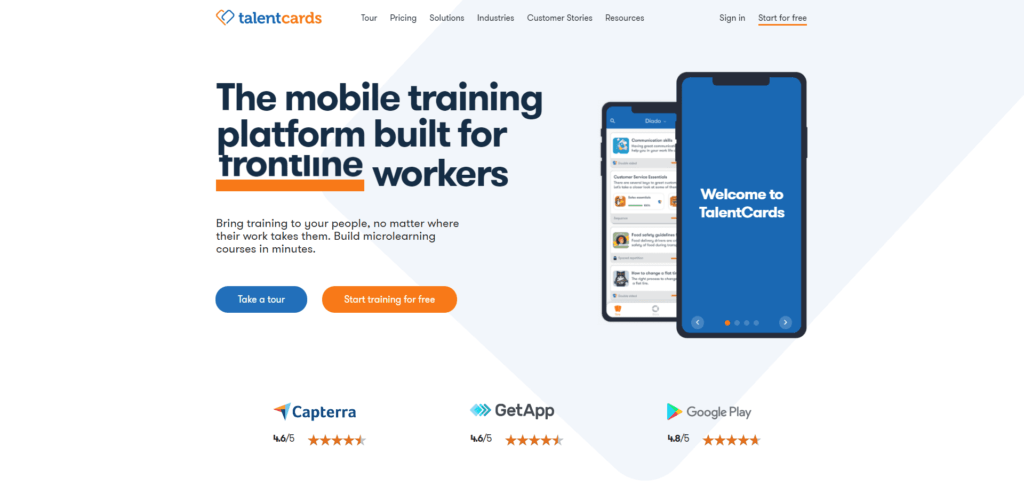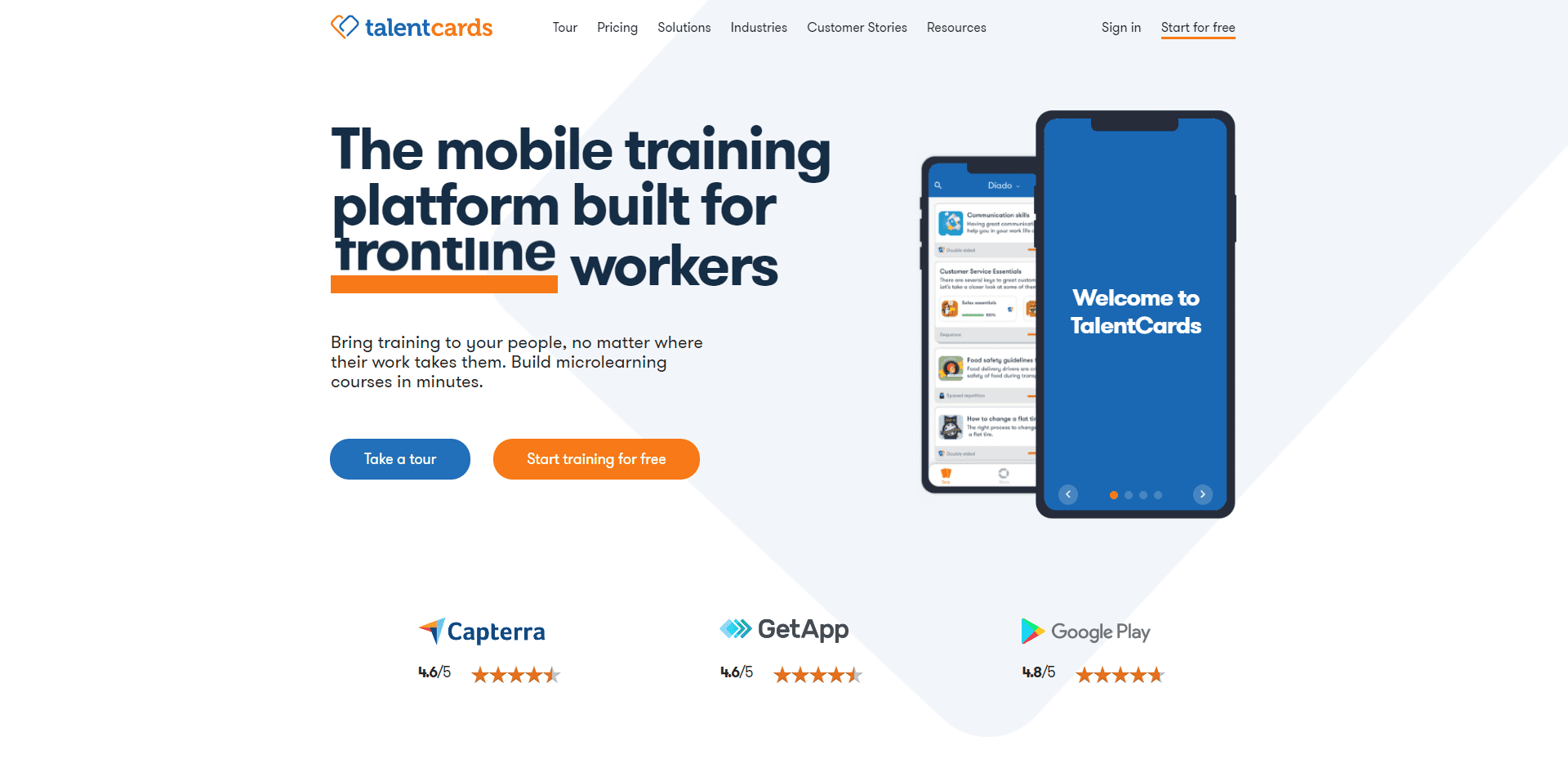 A mobile eLearning platform/app that puts training in the hands of your workers no matter where they are on the earth. Unlike traditional learning management systems and training software, TalentCards is built for mobile, field, and frontline personnel whose occupations demand them to be on the move. Create realistic microlearning courses on the web and distribute them to your team's cellphones. Deliver training on safety, compliance, sales, product knowledge, soft skills, and other topics without interfering with workers' workdays.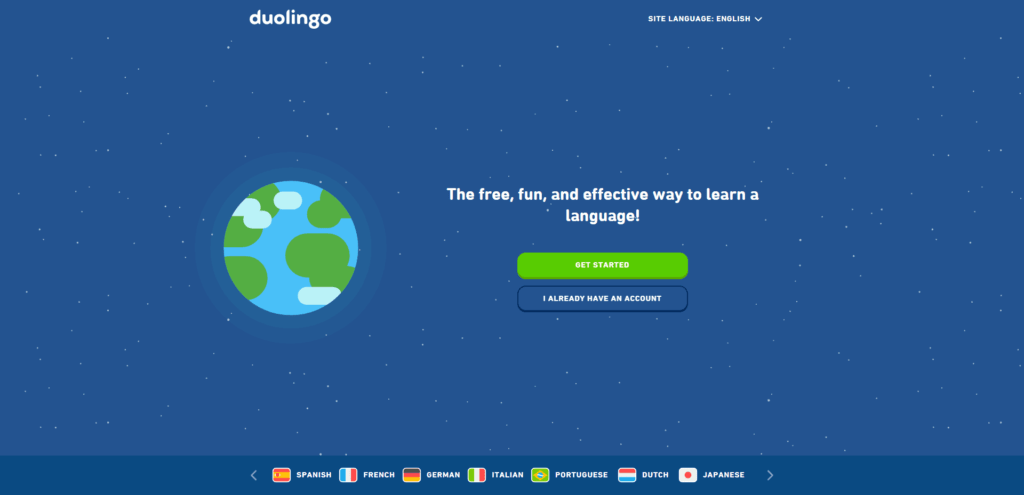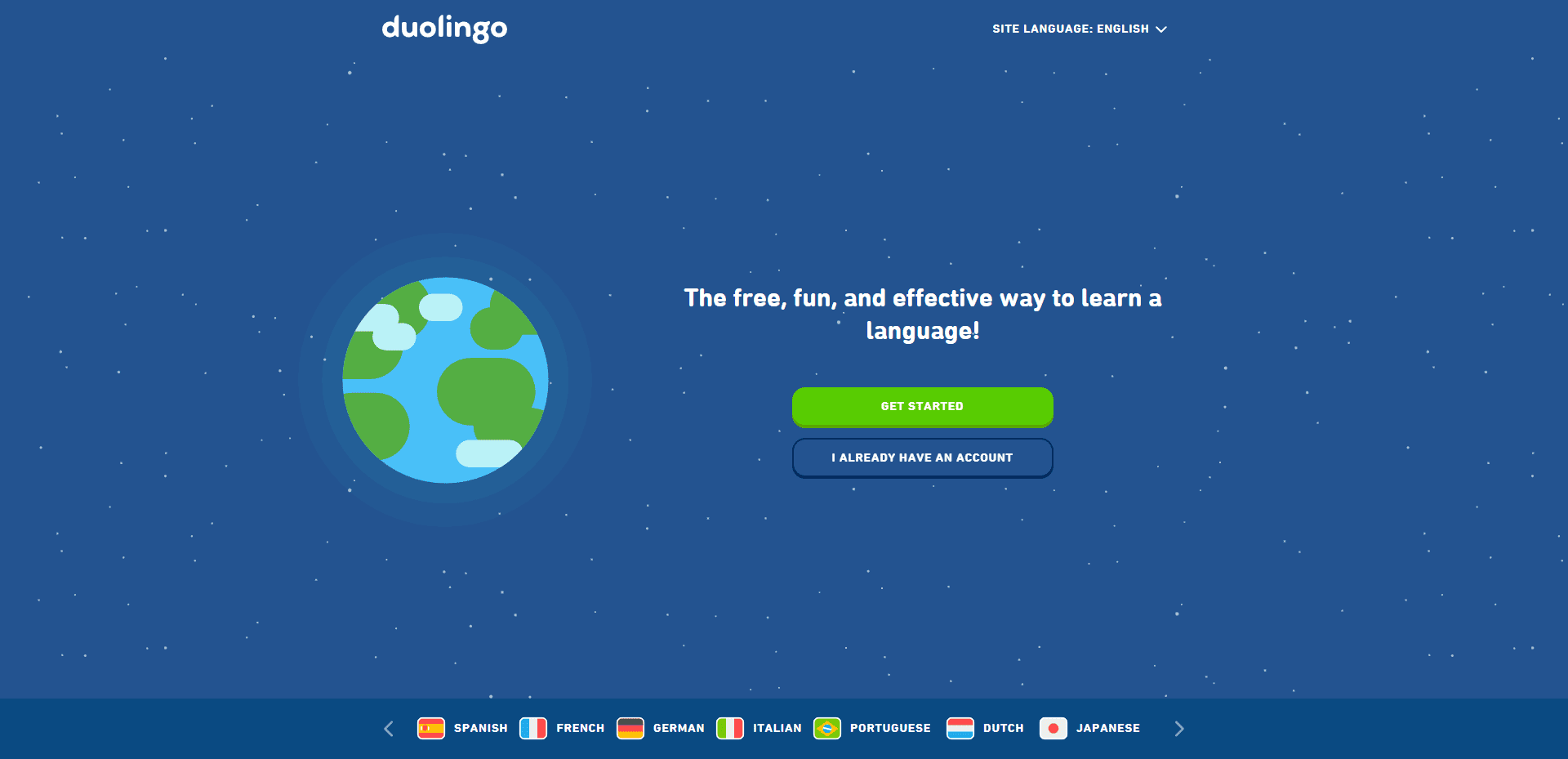 Apps like Duolingo are terrific because they provide an excellent approach to learn a new language. What makes it unique is that it makes learning enjoyable with game-like activities and bite-sized courses that are addicting and simple to follow. As you learn new words and phrases, you may earn virtual money, unlock levels, and increase your score by using the app.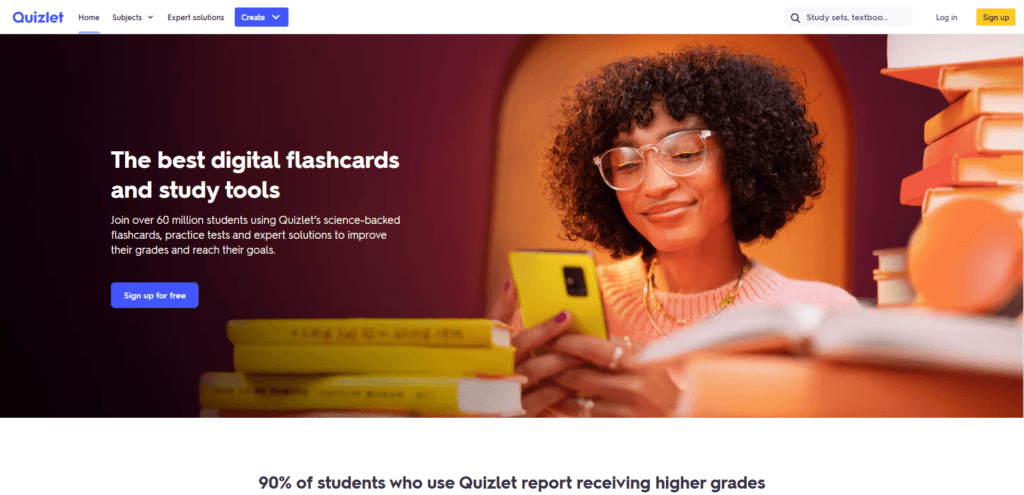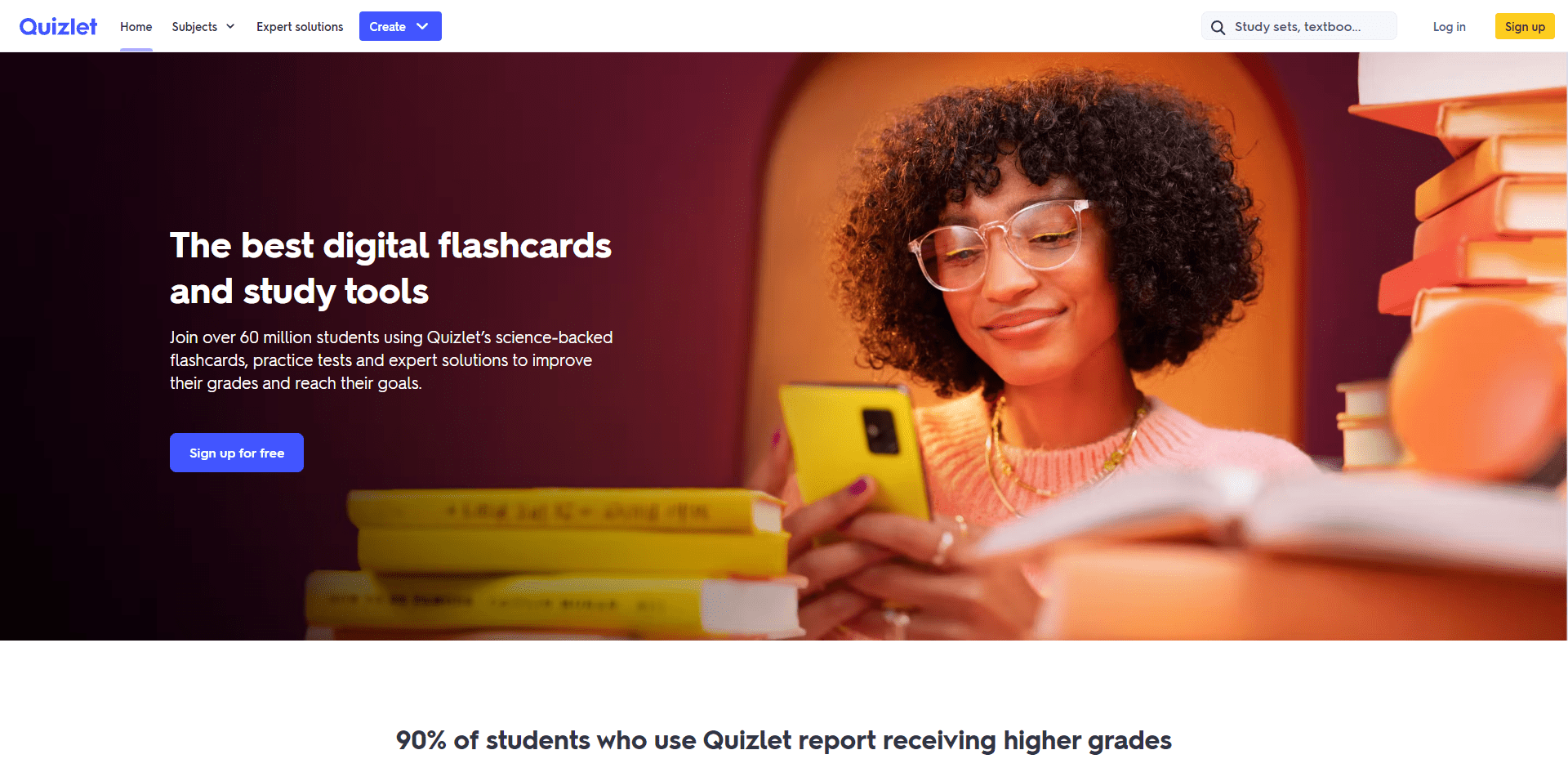 Quizlet is another excellent tool for expanding your knowledge in the arts and humanities, languages, arithmetic, physics, and social sciences, as well as other areas such as sports and hobbies such as cooking, trivia, travelling, and video gaming. Learning is simple and pleasant when you utilize free online flashcards, pictures, practice exams, and study aids.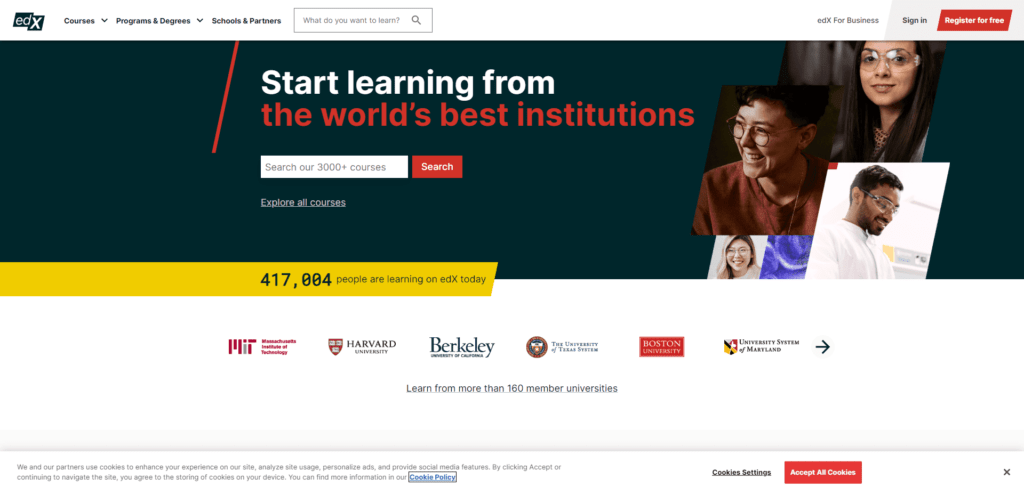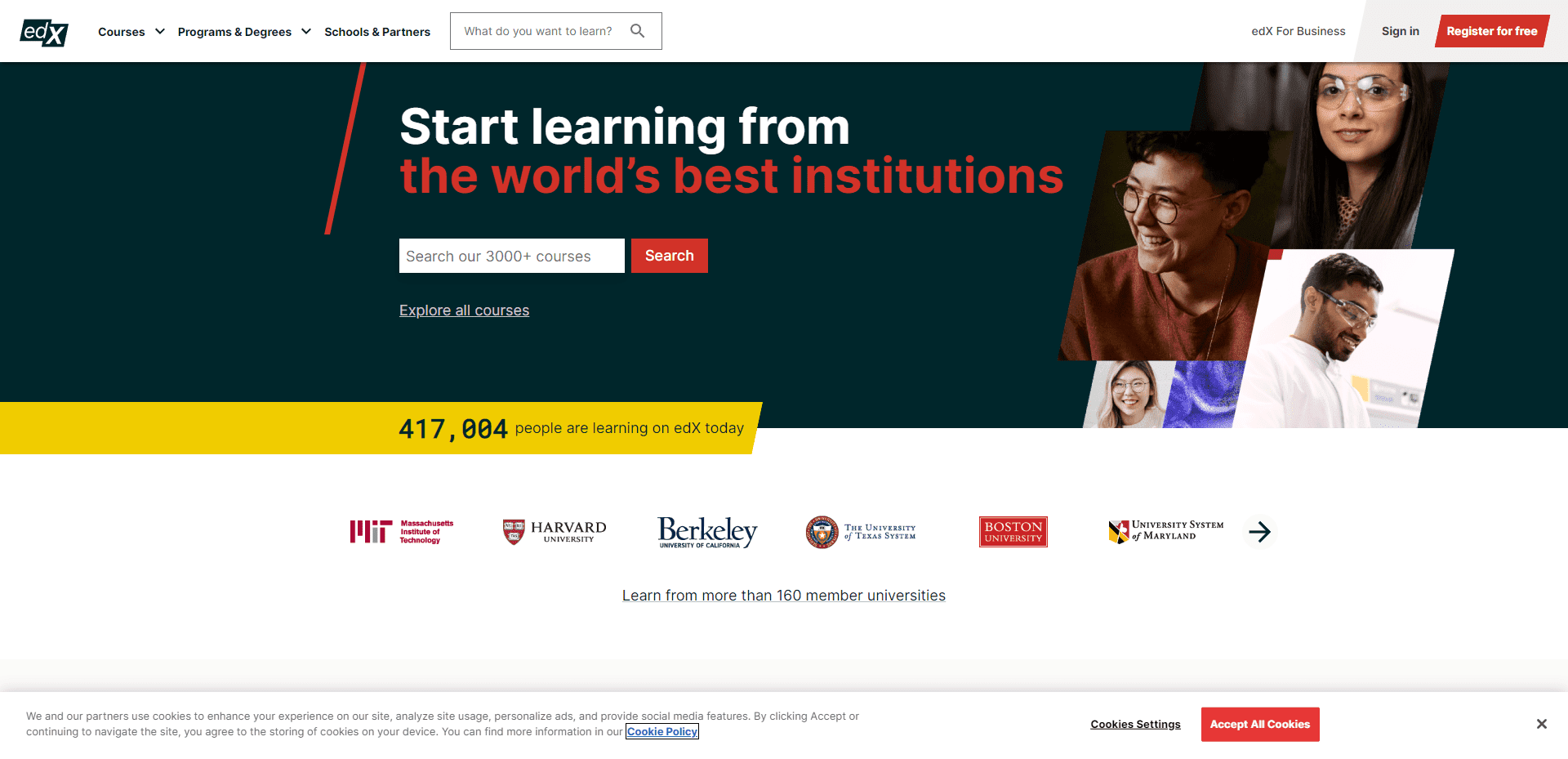 Another non-profit organization, edX, provides simple and inexpensive access to education. EdX includes an app that allows users to take online courses from the world's leading institutions in popular topics such as computer science, business, data science, engineering, and design, among many others. You may use the app to test your knowledge with quizzes and examinations, browse course announcements, and download handouts. The app's advanced search makes navigating easier by allowing you to search for topics that interest you.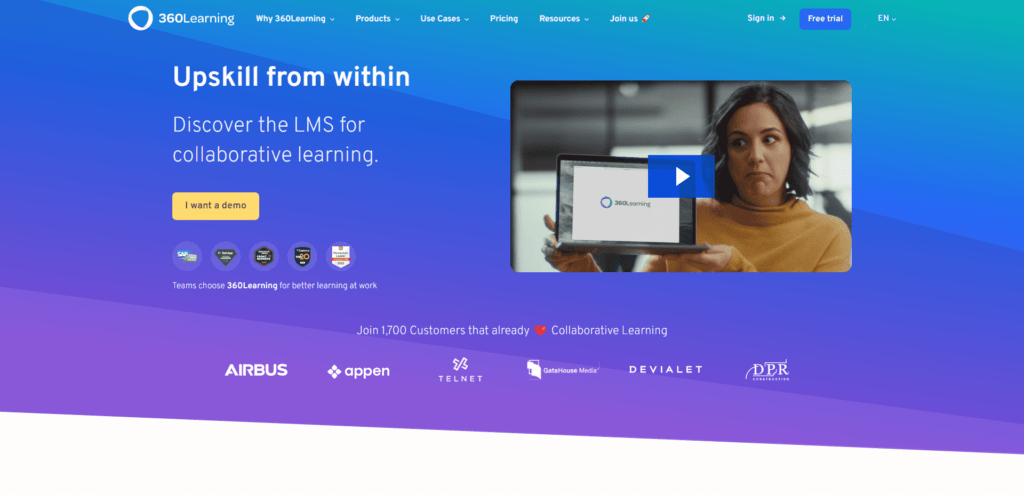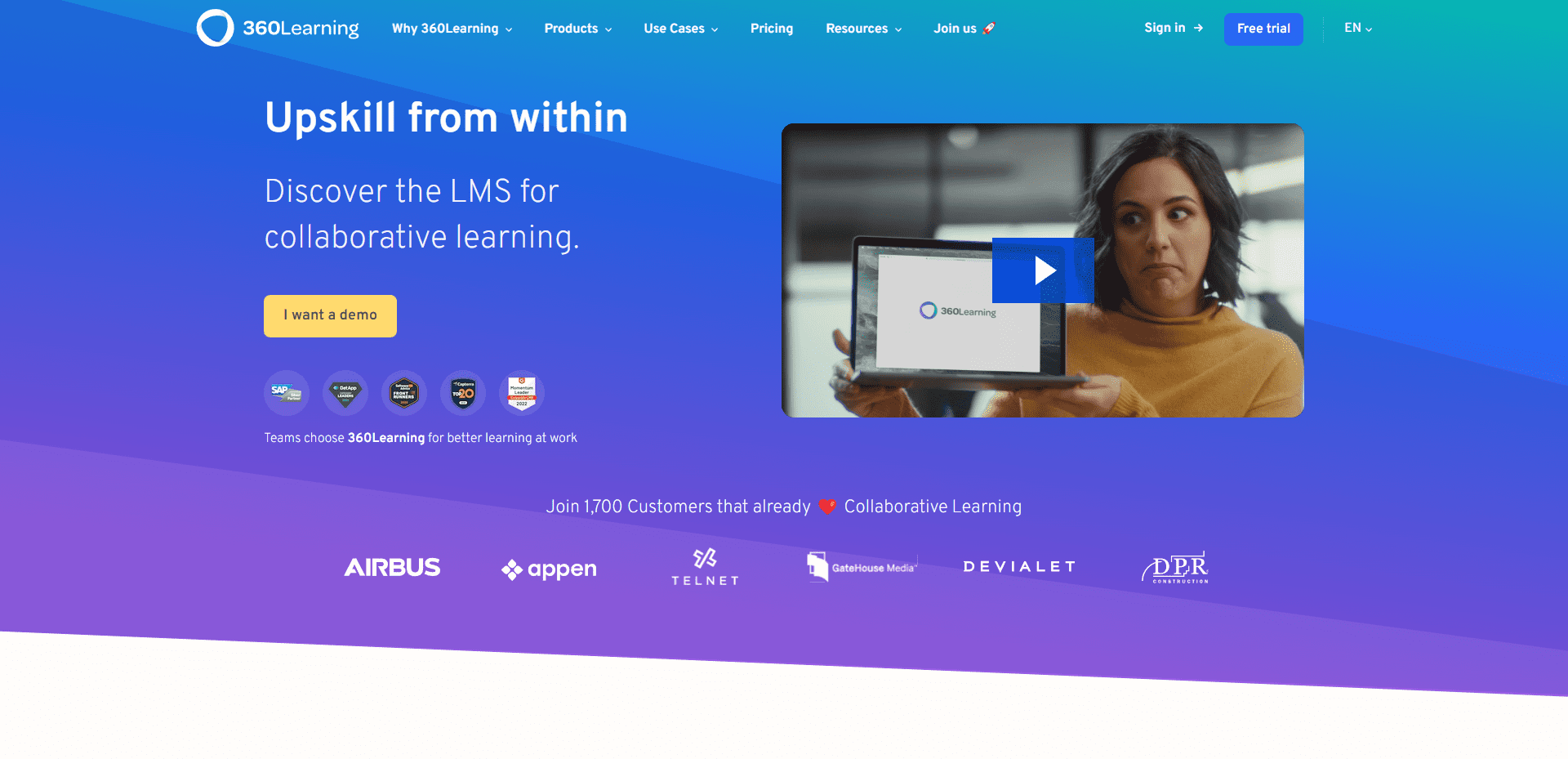 This learning platform blends collaborative features with the strength of a learning management system. As a result, it enables high-growth businesses to unleash learning based on communal expertise rather than top-down knowledge. Companies utilize this platform to onboard new workers and teach front-line personnel, customers, and partners, whether on desktop or mobile devices. Do you wish to increase your workers' professional abilities in one location? Put a mobile learning app driven by collaborative learning in the hands of your employees. Your engagement rates will skyrocket if you empower teams to learn and grow together wherever they are and whenever they need it.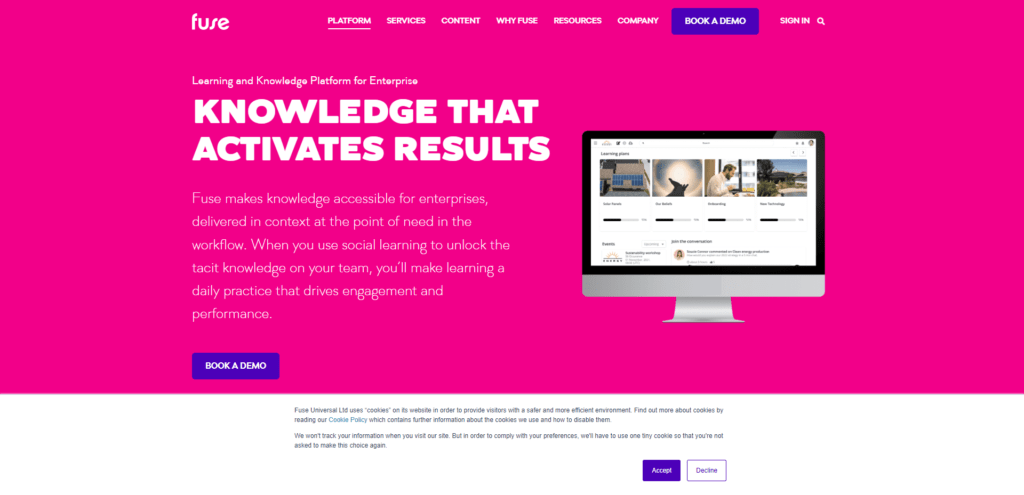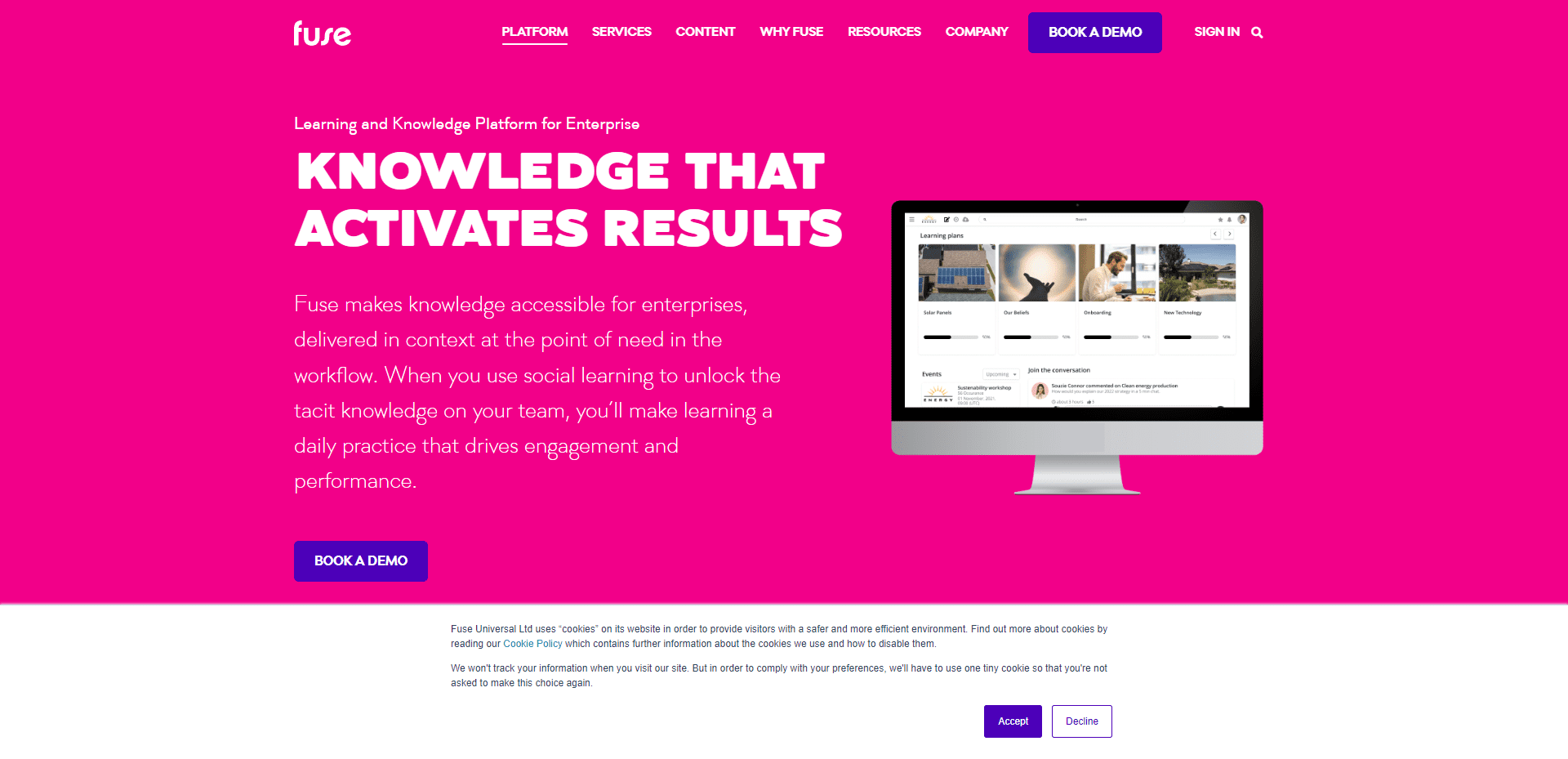 Fuse is a great learning and knowledge platform for businesses since it gathers expert tacit knowledge and integrates it into the learner's workflow. The platform is immediately available at the point of need, providing quick access to the correct information at the right moment. In fact, this is central to the Fuse concept, which is why they created their platform to provide continuous access to mobile learning, regardless of whether the learner is in the field, in the office, or on a bus. Fuse provides a genuinely learner-centric experience by enabling "anytime, anywhere" access to information through its mobile and desktop apps.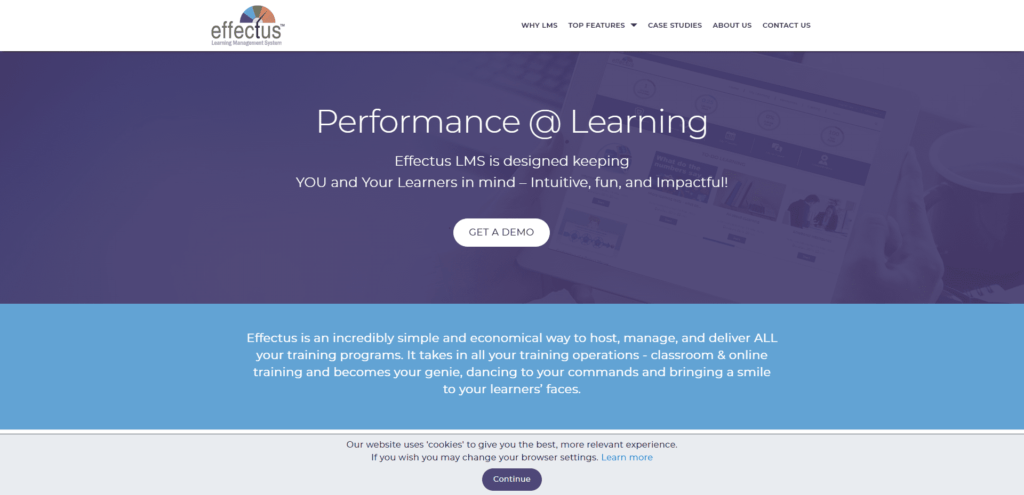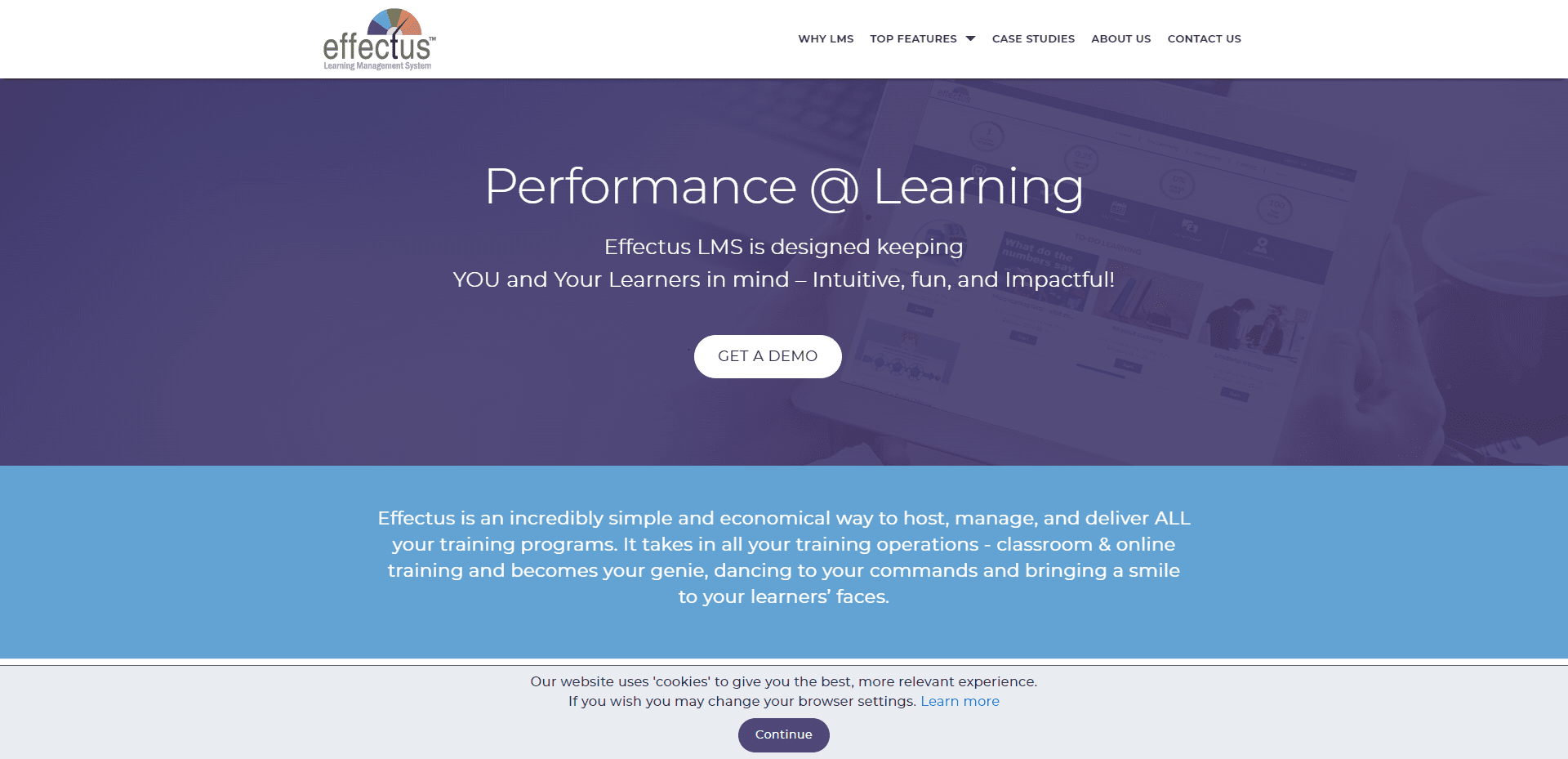 Effectus is a mobile app that provides learners with access to learning resources while they are on the go. As a result, individuals may continue to learn even if they do not have internet connection. Effectus was designed exclusively for learning professionals by the specialists at Com.Lab. As a consequence, it's great for rapid and flexible modification, as well as balancing speed and value. Above all, you receive an easy-to-use tool. All of these features combine to make Effectus LMS one of the top mobile eLearning solutions available.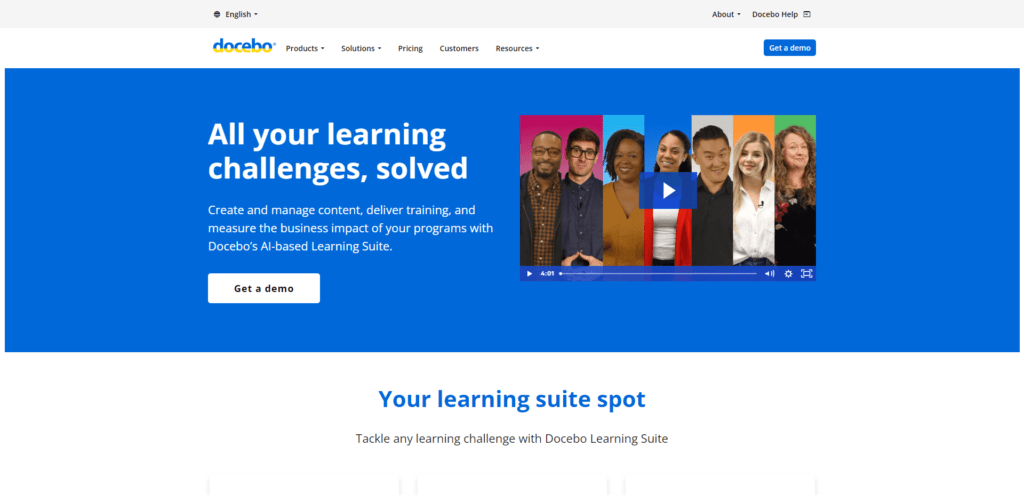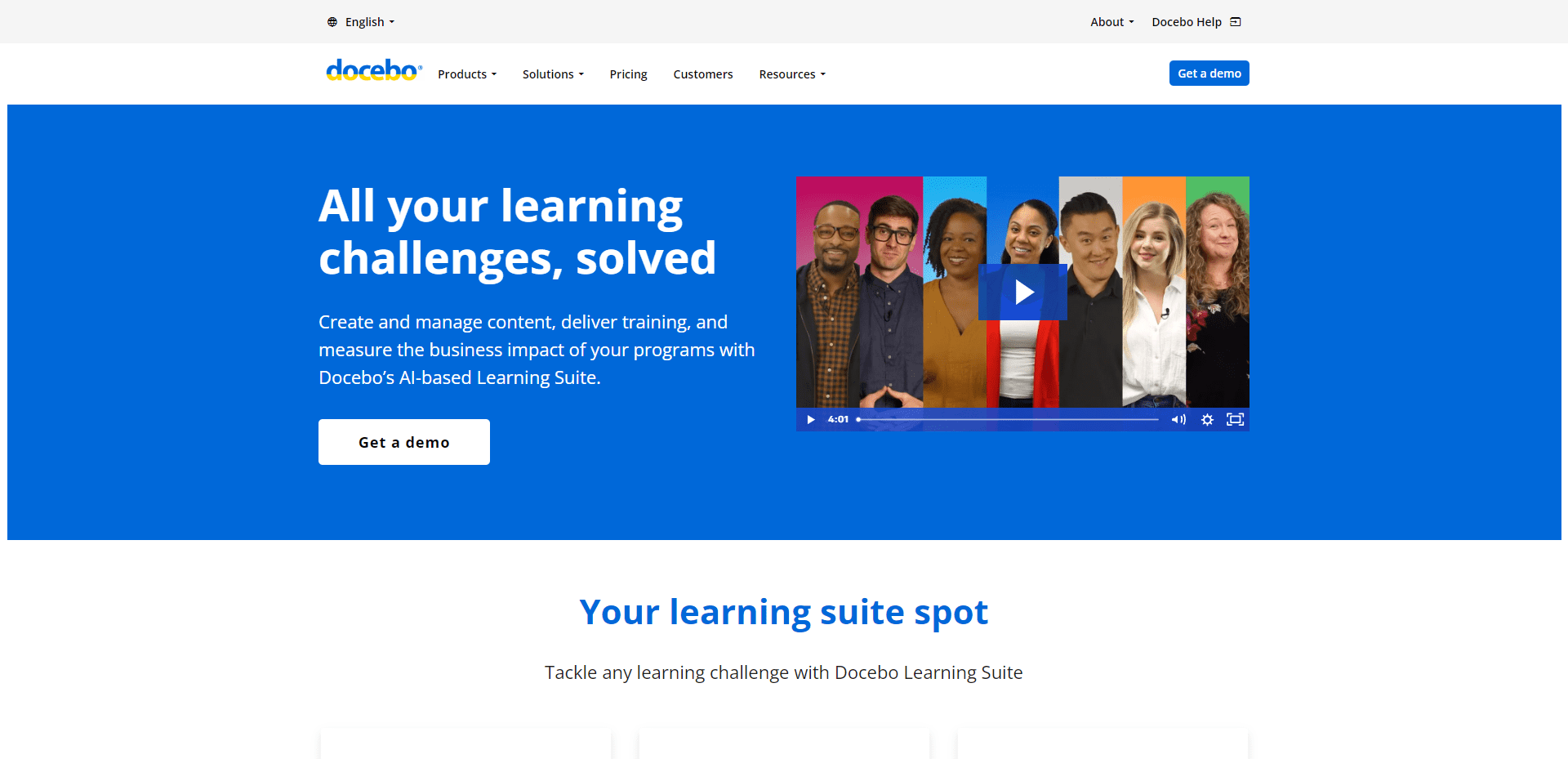 Mobile devices have drastically altered how people consume material. This is also true in the learning environment. Almost two-thirds of learners believe that accessing training information on a mobile device is critical to a positive learning experience. This is true whether they are online or offline. Mobile learning is no longer an option; it is a need. Docebo's native mobile learning app (Go.Learn) and Mobile App Publisher deliver the correct information to your workforce. There are additional charges for the latter.
 Mobile learning platforms are an essential tool for modern education and personal development. They provide learners with the flexibility and convenience they need to fit learning into their busy lives and offer a personalized and engaging learning experience. With their ability to provide tailored content, real-time feedback, and support communication and collaboration, mobile learning platforms are helping to bridge the digital divide and provide new opportunities for learning and growth. As the use of mobile devices continues to increase, it's likely that mobile learning will become even more important in the future. It's important for educators, institutions, and learners alike to stay aware of the benefits and opportunities offered by mobile learning platforms, and to consider using them in their own learning and teaching.