Associations generally prefer learning management systems forums to offer continuing education to their members. The type of education offered may vary depending on the association's industry but can encompass state or board-required certifications, maintenance credits, or other types of training. By meeting the specific requirements of their industry, members are also given a chance to progress in their careers. For an LMS to be effective, it should seamlessly integrate with the association management system (AMS) to provide easy access to content while sharing essential member data. However, the most crucial factor is its ability to generate revenue for the association.
Try Paradiso Free for 30 days
Paradiso CourseCart is everything your online business needs.
All in one place
What is an LMS in simple terms?
An LMS is a software designed to create, manage, and deliver eLearning content. In addition to being a communication tool with learners, top LMS platforms also track their performance. Courses can be designed using the platform's built-in tools, such as documents, quizzes, and links, or uploaded with SCORM-compliant requirements. Although any association can benefit from using a learning platform, the most prevalent industries that prioritize LMS adoption are legal associations, healthcare, higher education, and trade associations. 
How can an LMS help your Association?
Learning management platforms offer valuable certifications to members, helping them advance their careers and access new opportunities through ongoing education. A 2021 association report found that 71% of association professionals prioritize non-dues revenue, and an LMS can help generate that revenue. Members' preferred learning methods constantly evolve, with short videos and recorded webcasts becoming increasingly popular. Providing various learning opportunities in multiple formats is essential for delivering member value. 
Ideal Elements
1.Single sign-on Facility
A streamlined integration should enable users to access both the LMS and AMS platforms smoothly, avoiding the need for multiple logins that can result in password fatigue and a negative user experience. Furthermore, upon logging in, the AMS can offer essential learner information that can be utilized to personalize their experience within the LMS.
2.Professional development credit tracking Option
After an end-user fulfills all the LMS course requirements and submits for credit, you can ask the LMS to forward completion data to the AMS. In addition, it guarantees that the AMS has a complete member profile and transcript, allowing you to integrate all credit data into your AMS reporting.
3.Synchronizing Items and Shopping Carts
Users can buy multiple items from the AMS and LMS by integrating shopping in a single checkout process. You can enhance this further by enabling a product catalog integration, which automatically synchronizes products, descriptions, and credits, eliminating the need for double entry and reducing the workload on your staff.
Top 6 Learning Management Systems for your Association in 2023
Paradiso LMS
Maple LMS
EthosCE
BlueSky
CourseStage LMS
CommPartners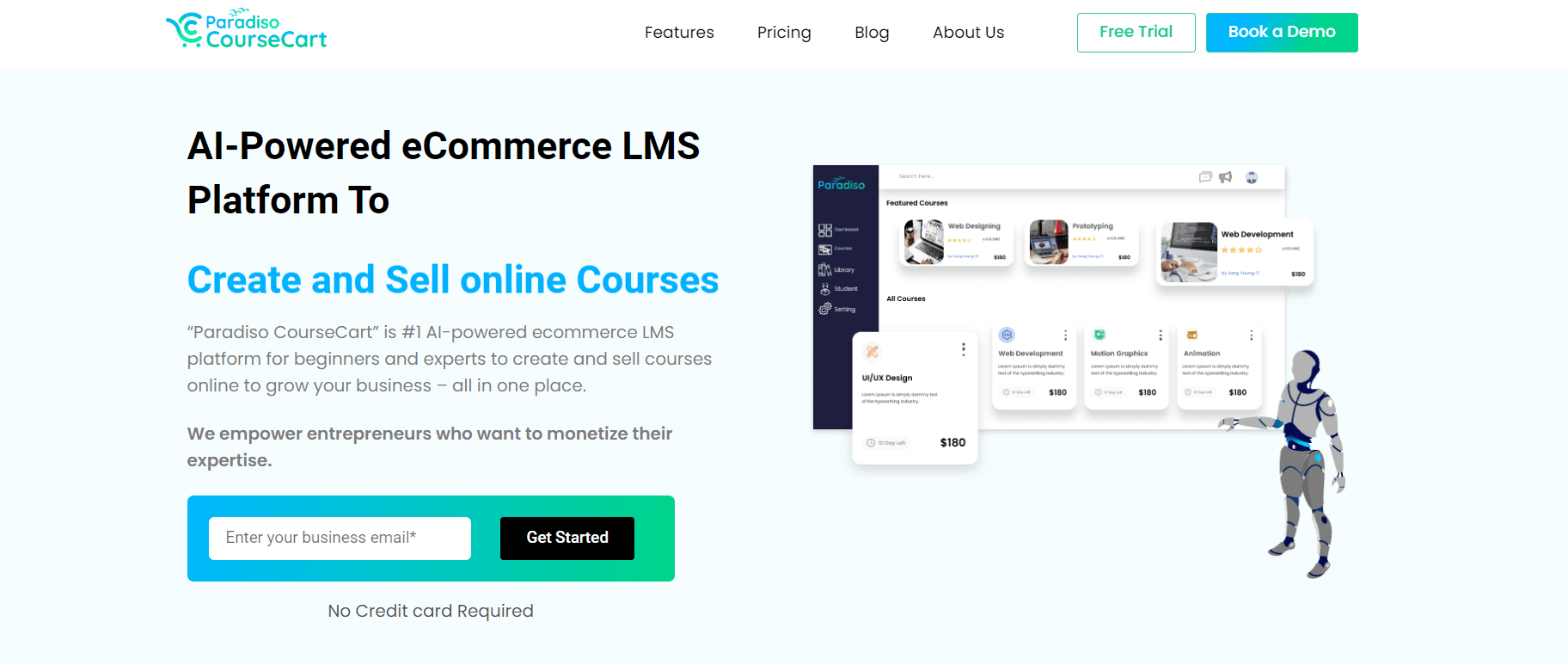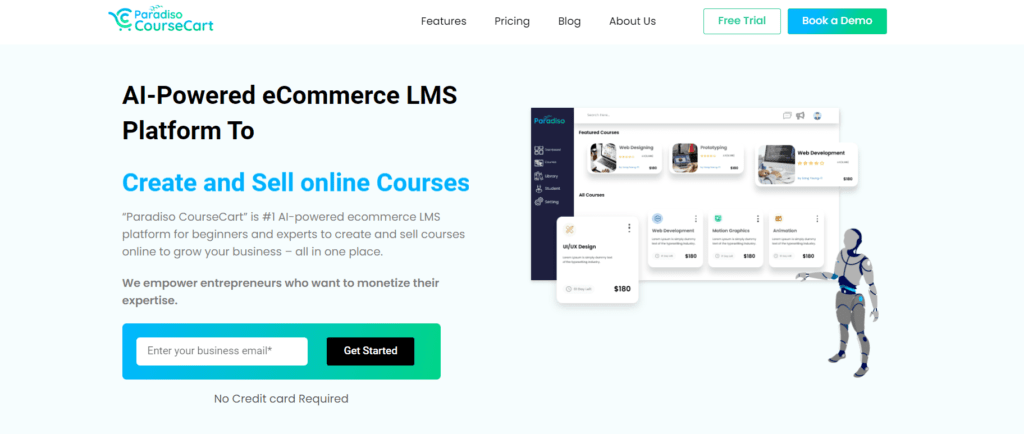 AI-powered Paradiso LMS is considered as a powerful LMS for your association because it understands your needs or preferences. It is a versatile and scalable platform with all essential features and advanced tools, making it suitable for government agencies, corporations, training and development, retail, and non-profit organizations. 
Paradiso LMS boasts many modern e-learning capabilities of associations, including online learning, interactive live video training, gamification, course building, progress tracking, and trainer-trainee communications. As a result, associations can provide high-quality training and instruction to their employees, customers, learners, and partners, regardless of location.
Associations who wish to generate revenue by offering online training courses and eBooks will appreciate how easy it is to create modules, instructions, and courses and sell them to their clients. In addition, powerful reporting tools simplify tracking trainee progress and identifying crucial factors that impact learning and improvement. These tools also reveal students' or learners' trends, patterns, behaviors, and motivations.
Learn how to create and publish your first course with Paradiso CourseCart, for free!  
Maple LMS is among the top LMS for training companies that are secure and scalable and delivers unlimited online and on-demand training. This highly customizable and configurable learning management system supports continuing education and is easily managed by non-technical users. In addition, it comes bundled with simple but robust features that help conduct short tests, complex examinations, recruitment drives, pre-hiring online skill assessment tests, certifications, etc.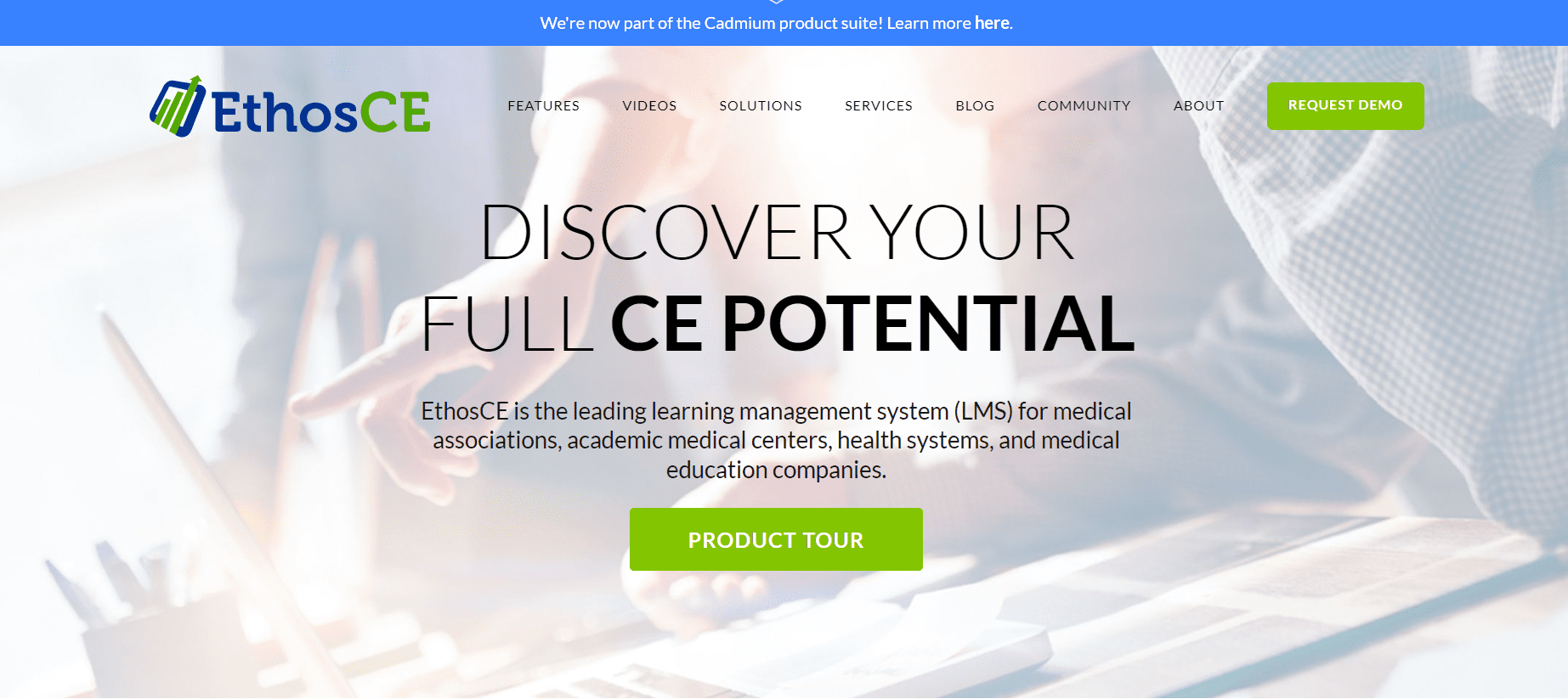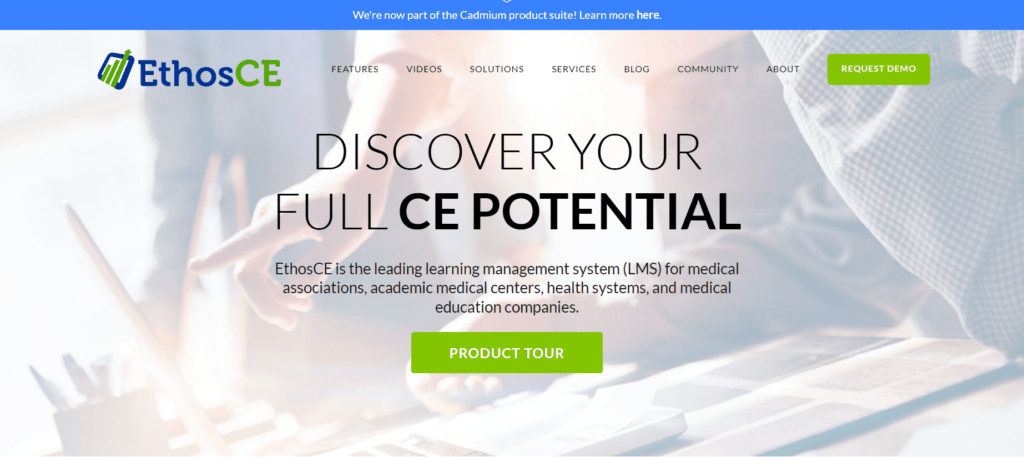 EthosCE is shaking up the world of healthcare associations. If you are a healthcare association in charge of continuing medical education (CME) or continuing professional education (CPE) and want someone with extensive and proven knowledge and competence to advise you, EthoseCE is the company for you. 90 percent or more of their clients are in the healthcare industry, resulting in healthcare-specific capabilities and processes that cannot be found anywhere else, such as mobile assistance for doctors' ground rounds, vouchers, and PARS and CE Monitor connections, among other features and functions.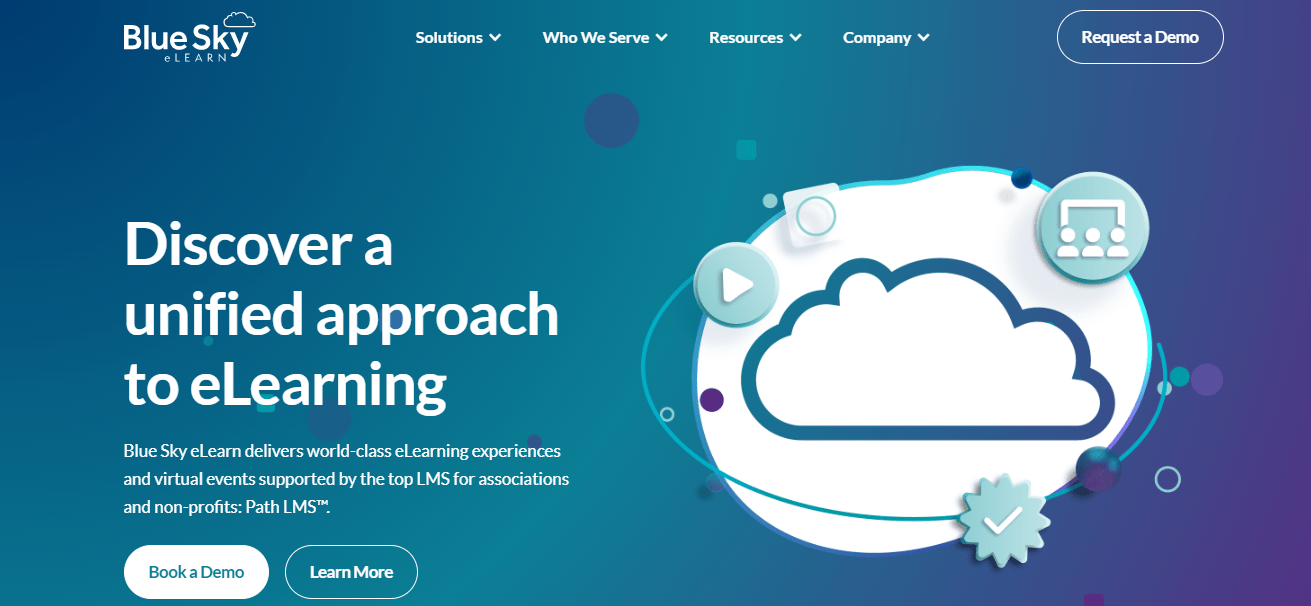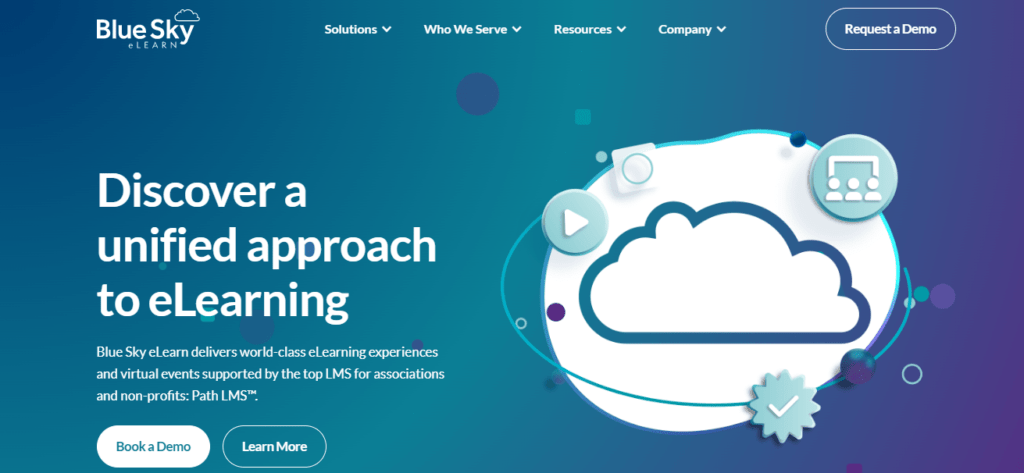 BlueSky eLearn is a learning management system (LMS) that caters to a variety of businesses, including associations, legal education, professional education, and clinical education. Their Path LMS software is designed to give virtual events and instructional content to users on any device. Users enjoy Path LMS because of its many features, including the opportunity to brand it with their company's logo and employ marketing techniques to identify audience members who are most likely to become learners.
Web Courseworks specializes in learning technologies for professional, medical, trade, and government institutions, as well as corporations with channel partners. CourseStage LMS, their Learning Management Systems for Association Learning, has an intuitive interface, an integrated learning experience, reporting functionality, and adaptive learning to meet the demands of varied members.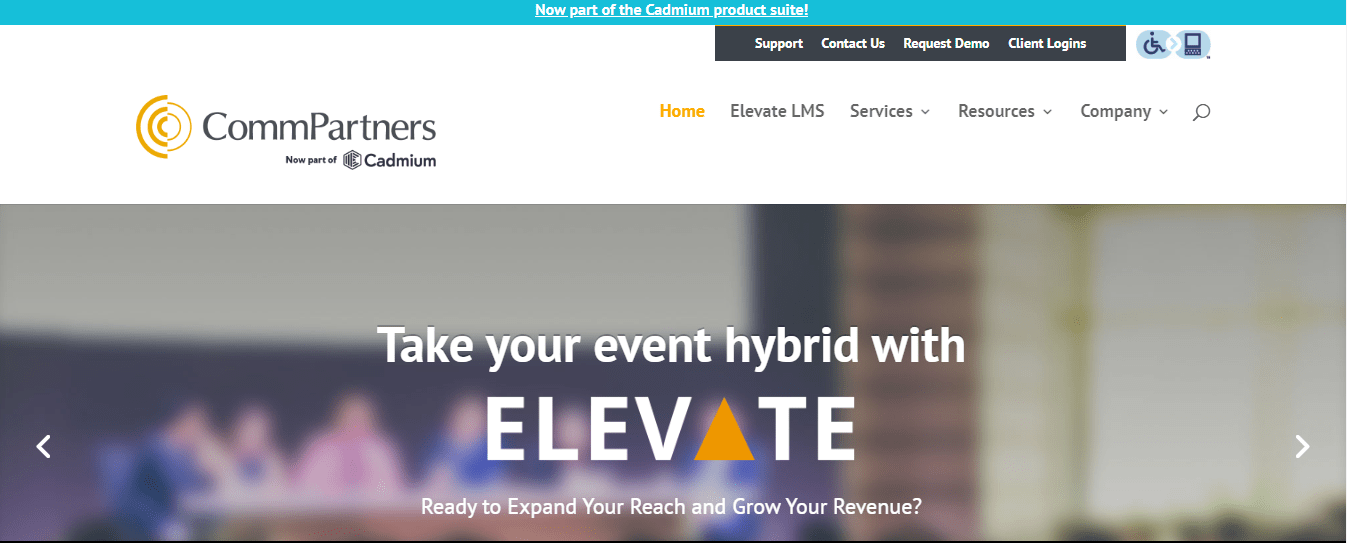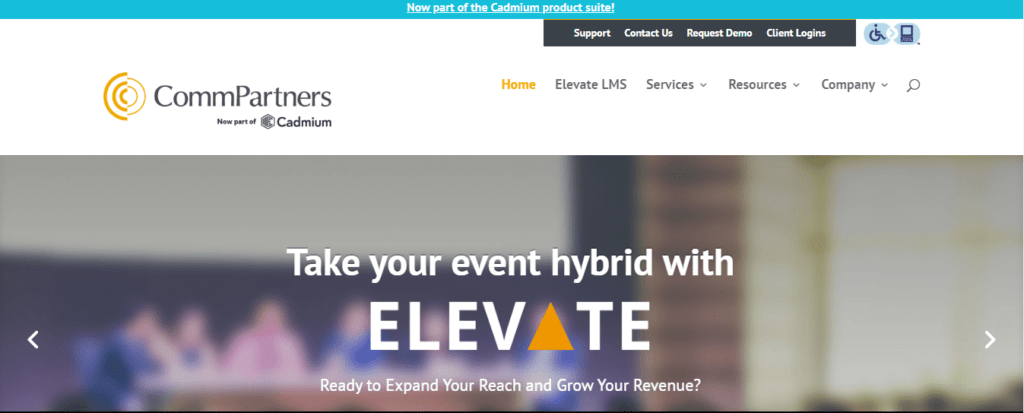 Through its Elevate LMS, CommPartners provides associations with an all-in-one learning platform. For businesses wishing to increase their virtual event capabilities, this Learning Management Systems for Association Learning is a great choice. Using the Elevate portal, you can plan hybrid events, virtual conferences, webinars, and webcasts. You can also increase revenue by charging for content recordings. Elevate also has all of the capabilities that every association requires in a learning management system, including a community platform for networking and collaboration, seamless integrations, and extensive reporting.
Selecting the appropriate LMS for your association or organization can lead to a more successful membership program, higher course sales, and better member engagement. It is important to evaluate factors such as the essential features, membership size, and budget before making a final decision. Paradiso AI-powered LMS is one of the top LMS options, as it offers a versatile and scalable learning management solution that caters to any business or organization type.