Customer training provides customers with the information and skills to efficiently utilize and troubleshoot a product or service. This training can be delivered in various ways, such as in-person meetings, online courses, and webinars. Customer training's purpose is to make consumers feel confident when using a product or service, which can lead to greater customer satisfaction and loyalty.
Why customer training is important?
Customer training is essential for businesses of all sizes because it helps ensure customers have a positive experience with their products or services. When customers are well-trained on how to use and troubleshoot a product, they are more likely to be satisfied with their purchase and continue using the product in the long term.
There are several reasons why customer training is essential. One reason is that it helps improve customer satisfaction. When customers feel confident and competent in using a product or service, they are more likely to be satisfied with their purchase and continue using it. This can lead to increased customer retention and loyalty, which can positively impact a business's bottom line. Another reason why customer training is essential is that it helps reduce the number of customer support inquiries. When customers are trained to use and troubleshoot a product, they are less likely to encounter issues or need assistance. This can help reduce the burden on customer support teams and free them up to focus on more complex issues. Learn how to create customer training successfully.
List of top 10 LMS for Customer Training
Paradiso LMS
Litmos
Canvas
Docebo
SkyPrep LMS
Talent LMS
UserGuiding
Proprofs
iSpring learn
Joomla LMS
Some of the prominent companies use Paradiso's LMS to handle their external training requirements. It also offers various services, including off-the-shelf courses and course authoring services. It is an excellent fit for businesses with limited resources because it is an economical option to other available alternatives.
Paradiso is an easy-to-use learning management system that enables you to deliver courses online. Similar to other LMS systems, it has features, but it's also quite versatile and adaptable, allowing you to set up a course precisely how you want it.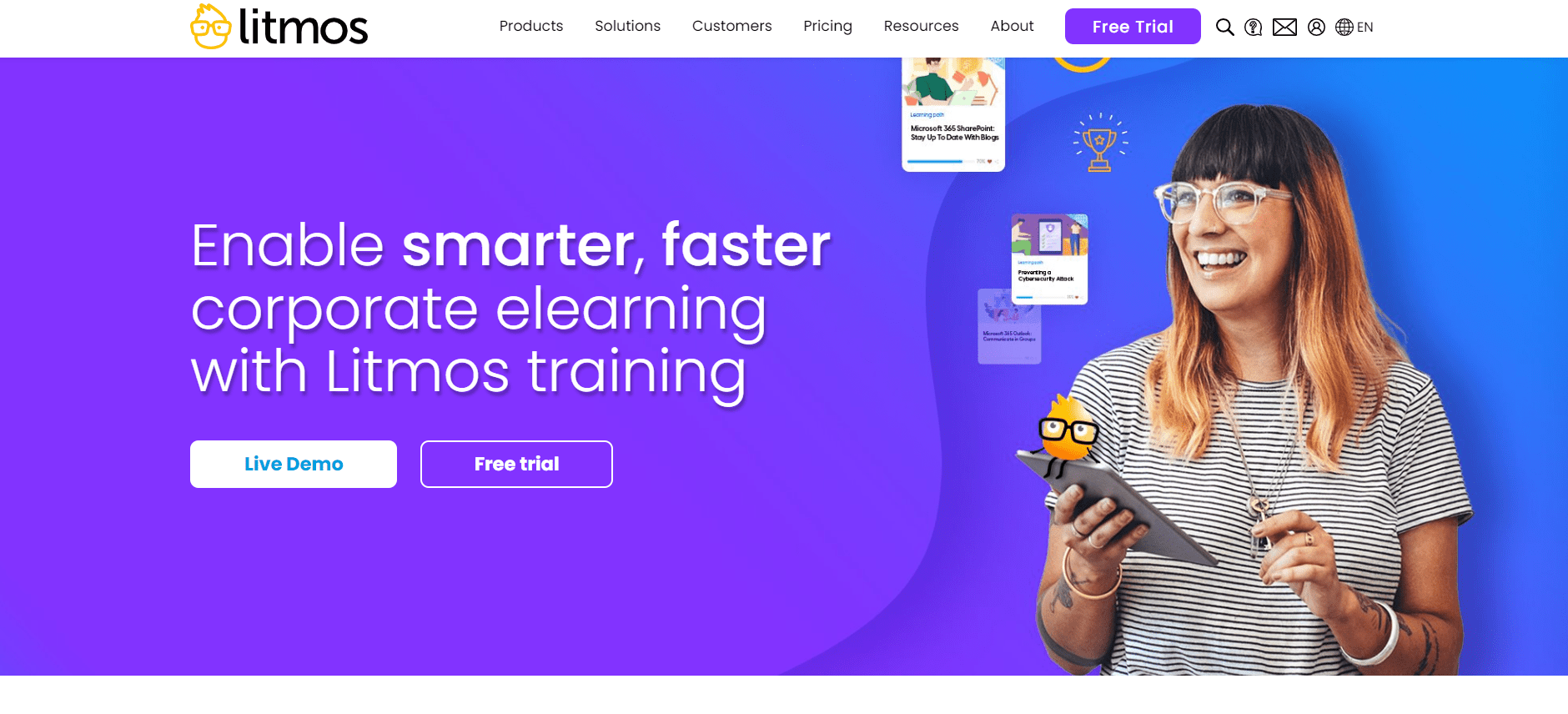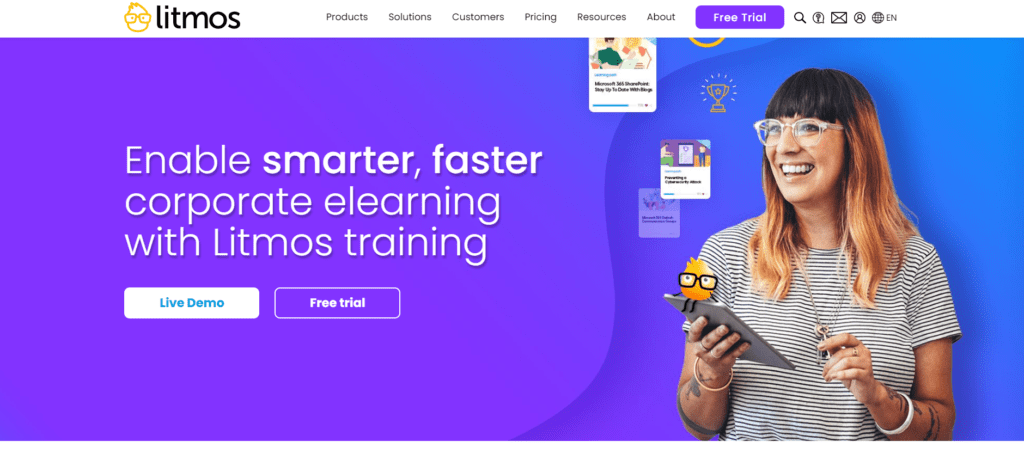 With the help of Litmos LMS, businesses of all sizes can provide interesting eLearning courses, monitor student progress, and oversee their training initiatives. It is a feature-rich, cost-effective cloud-based LMS. It gives you comprehensive control over your learner engagement and customer training strategy by enabling you to manage your whole training program. Any industry can utilize Litmos Training to address its pain issues. Its platform enables usability and scalability whether you're a small-to-medium-sized business or a significant corporation.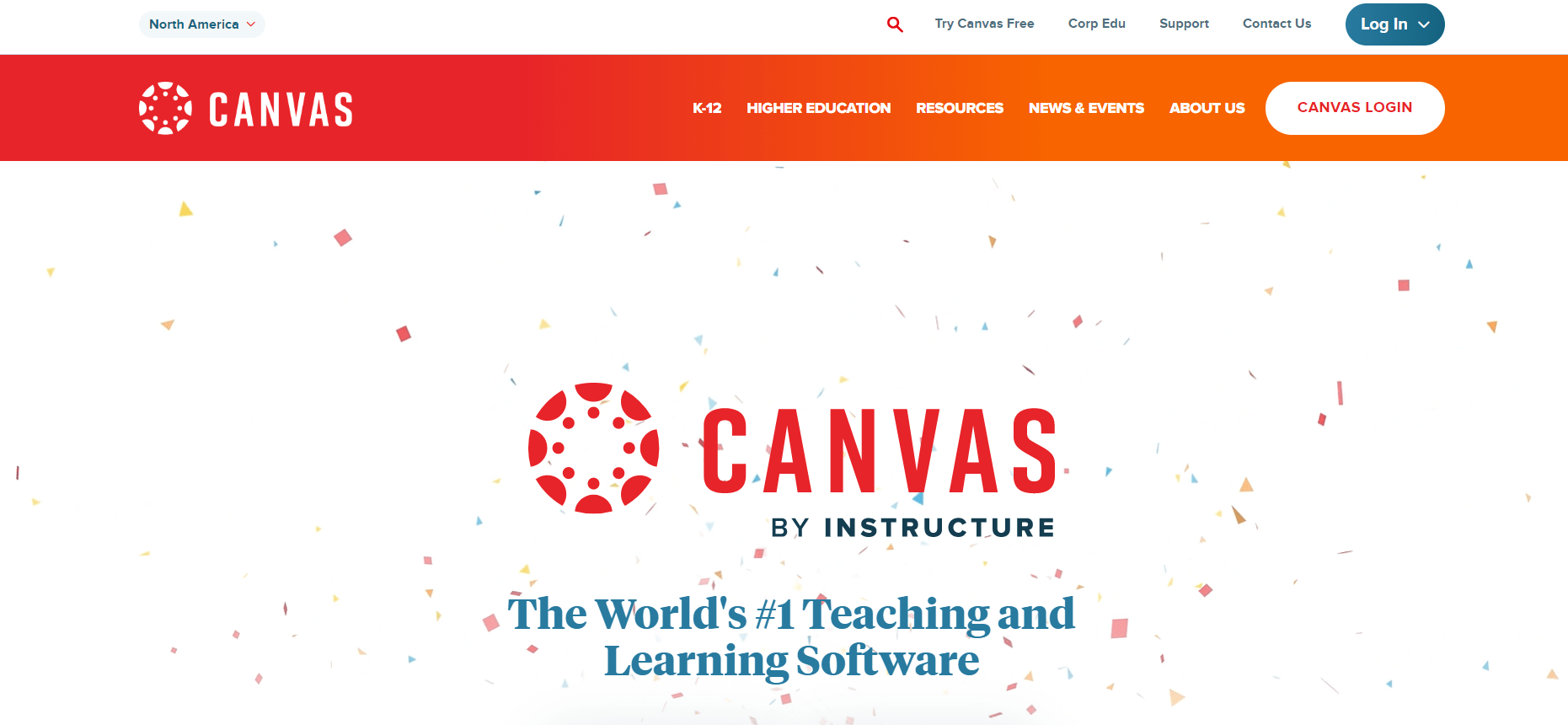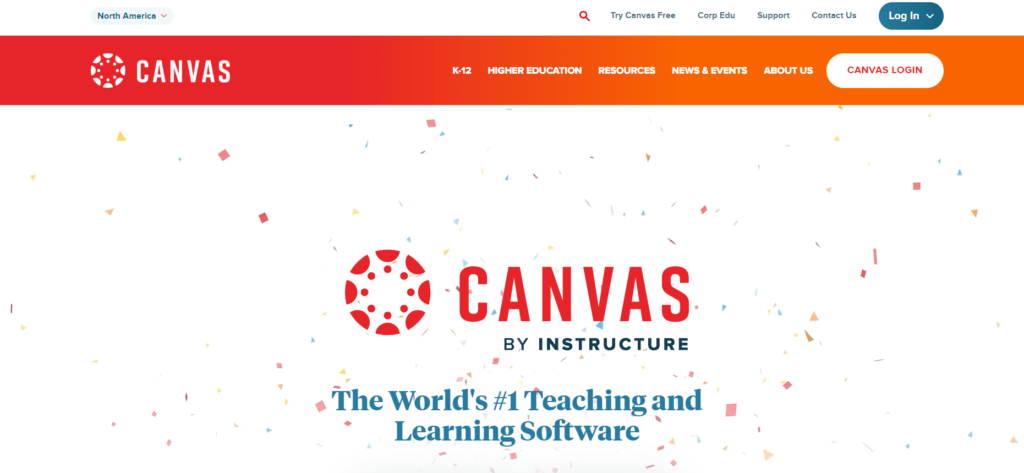 The most famous contemporary learning management system for higher education, Canvas LMS, aids teachers in developing more engaging learning environments for students.
Instructors can concentrate on teaching without interruptions thanks to a straightforward interface. Canvas is an LMS platform that enables online course creation, material delivery, and assessment. Canvas lets educators save time and create a dynamic learning experience by managing everything from developing a course to managing enrollment and reporting.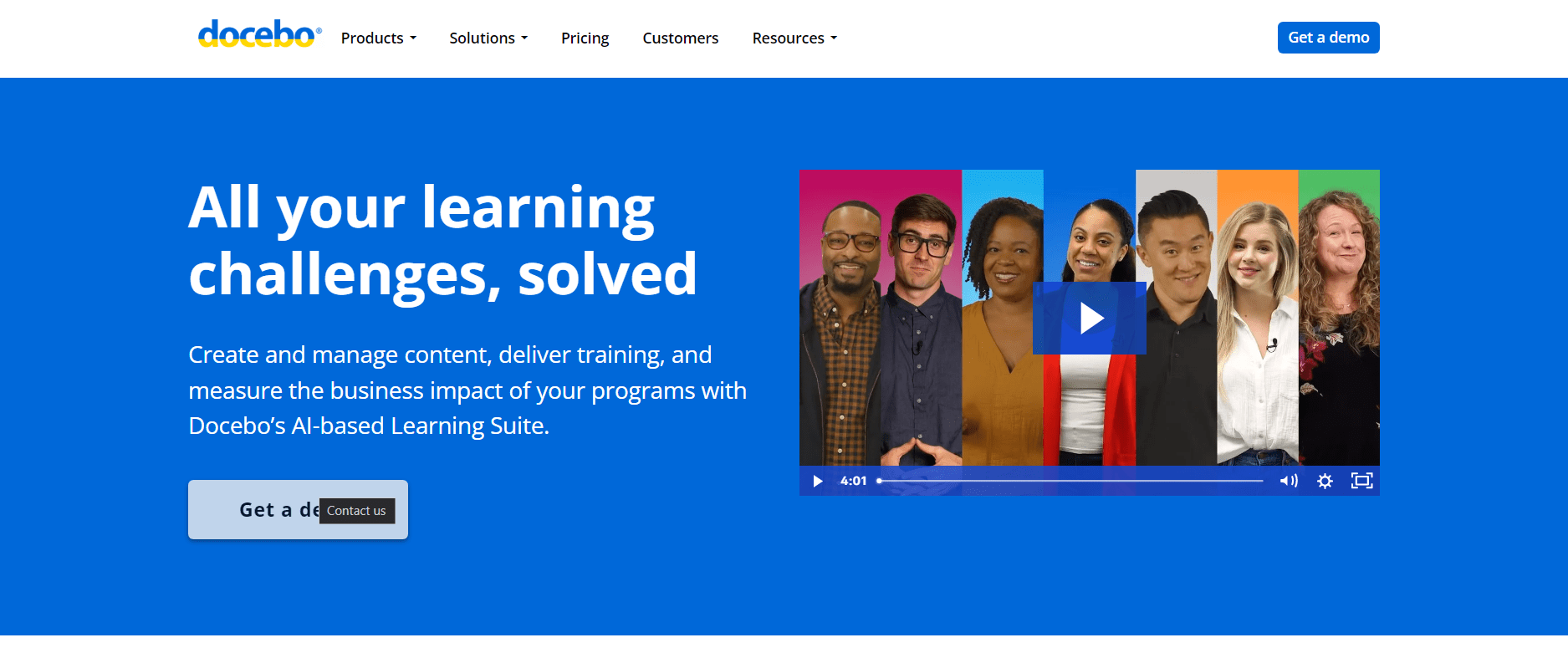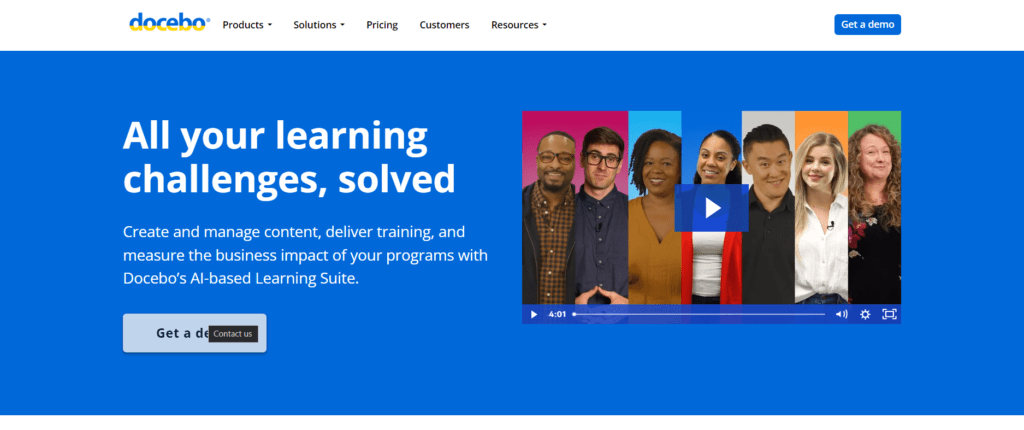 An eLearning platform called Docebo is available and scalable to fit your training requirements. It supports you every step of the way while assisting you in providing unique and captivating online learning experiences. A SaaS subscription called Docebo Enterprise is accessible to businesses with 300 or more monthly active users.
The 14-day trial period is sufficient for most users; however, others may require a little extra time to ensure everything functions for them. The platform has an excellent user experience, crucial for inspiring and involving students.
You may create and manage the most efficient online learning courses with the cloud-based LMS SkyPrep.
With SkyPrep, you can give your learners access from any device and replace your cumbersome, pricey, and outdated LMS. Small to large businesses looking for a simple approach to train staff, clients, or partners can use the solution.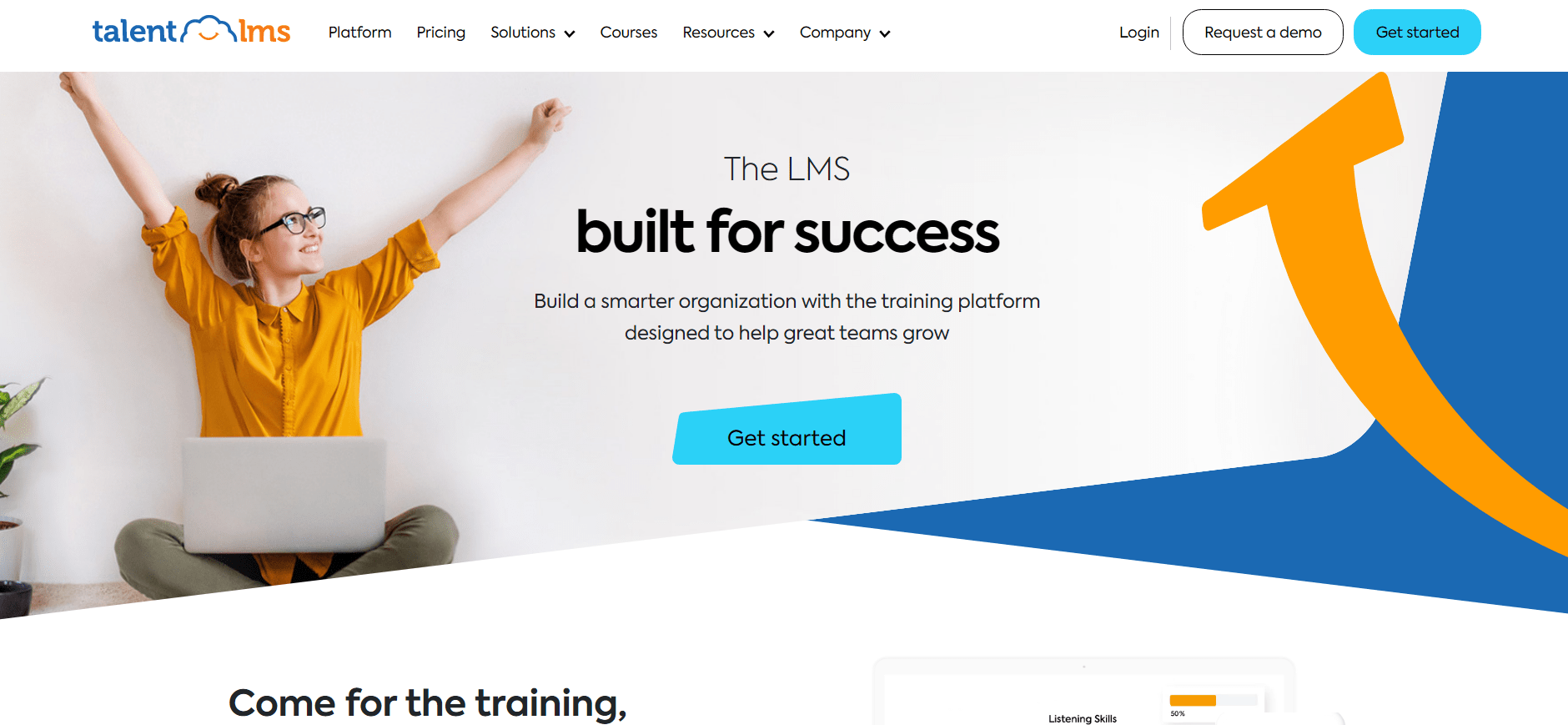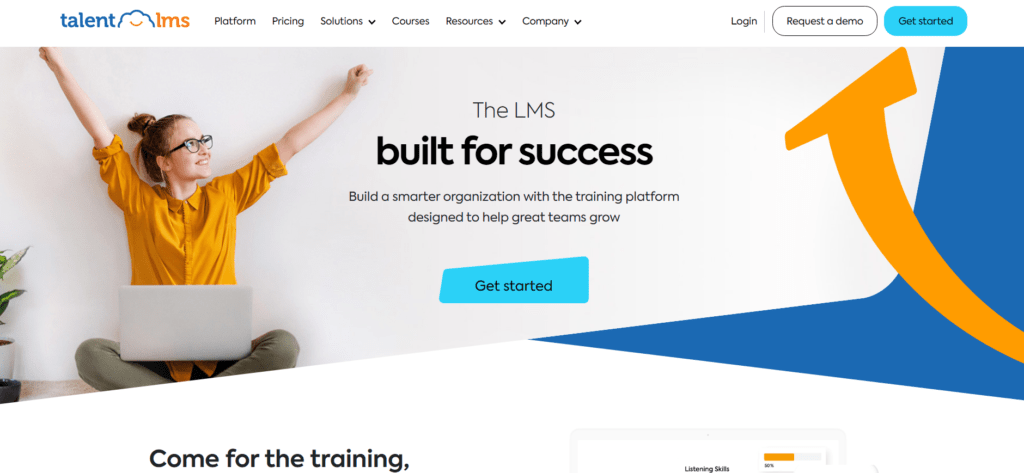 A fully configurable cloud-based eLearning platform is Talent LMS. The program provides a comprehensive platform that enables you to expand your business and conduct efficient training. You can effortlessly administer your classes, offer certification examinations, conduct e-learning for internal or external clients, and much more with the help of Talent LMS.
Additionally, Talent LMS has straightforward management and cutting-edge capabilities. The app has prebuilt courses and direct interaction with Salesforce, BambooHR, WordPress, and GoToMeeting for improved training. Talent LMS makes it simple to use and understand since it understands how crucial user pleasure is to software.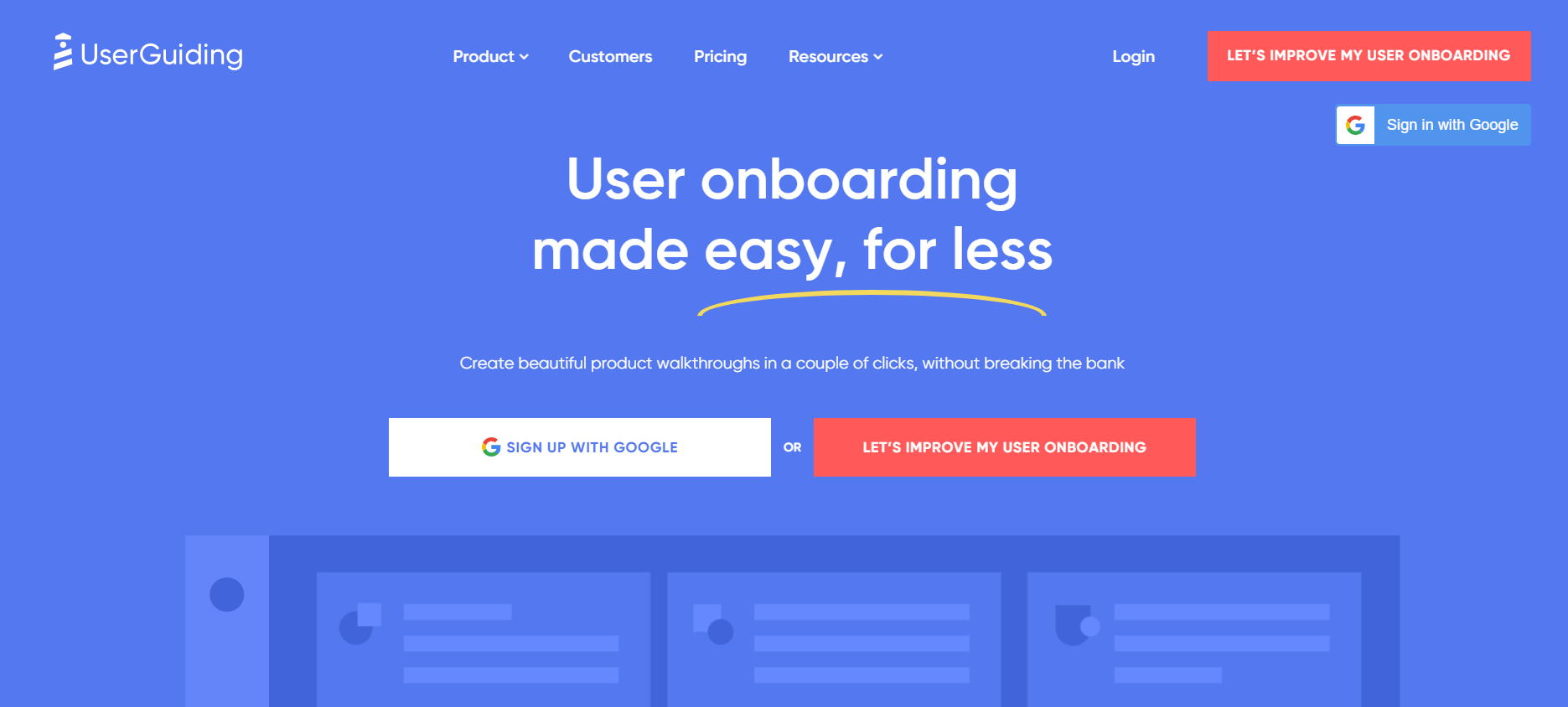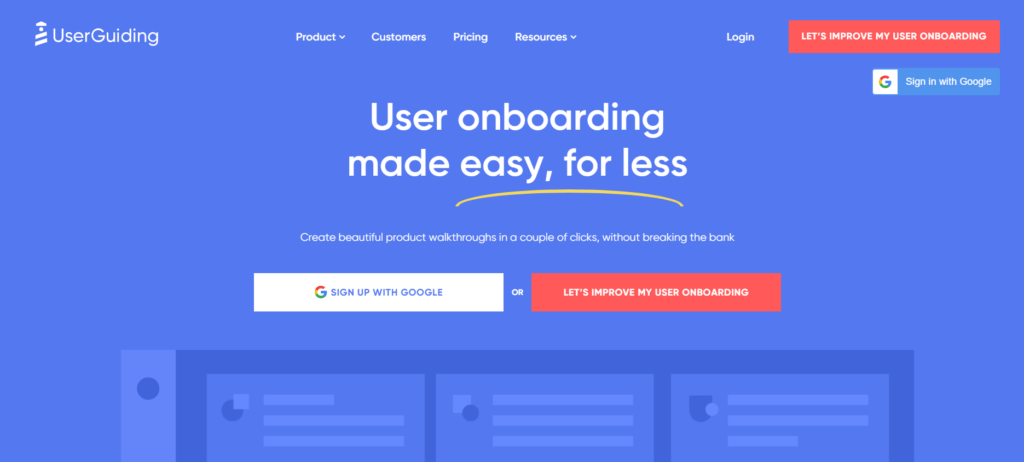 UserGuiding is a no-code user onboarding solution designed to assist rapidly expanding businesses in helping customers see the value in their offerings.
With the use of product walkthroughs, user checklists, and other onboarding UX components from UserGuiding that don't require any code, you can get onboard your users while also prompting the appropriate in-app experience for the appropriate user persona at the appropriate point of their user journey.
The platform may be used to automate and self-guide software instructions. The resource Centre functionality can be utilized to assist teams in providing their educational materials within the actual product as a part of continuing training.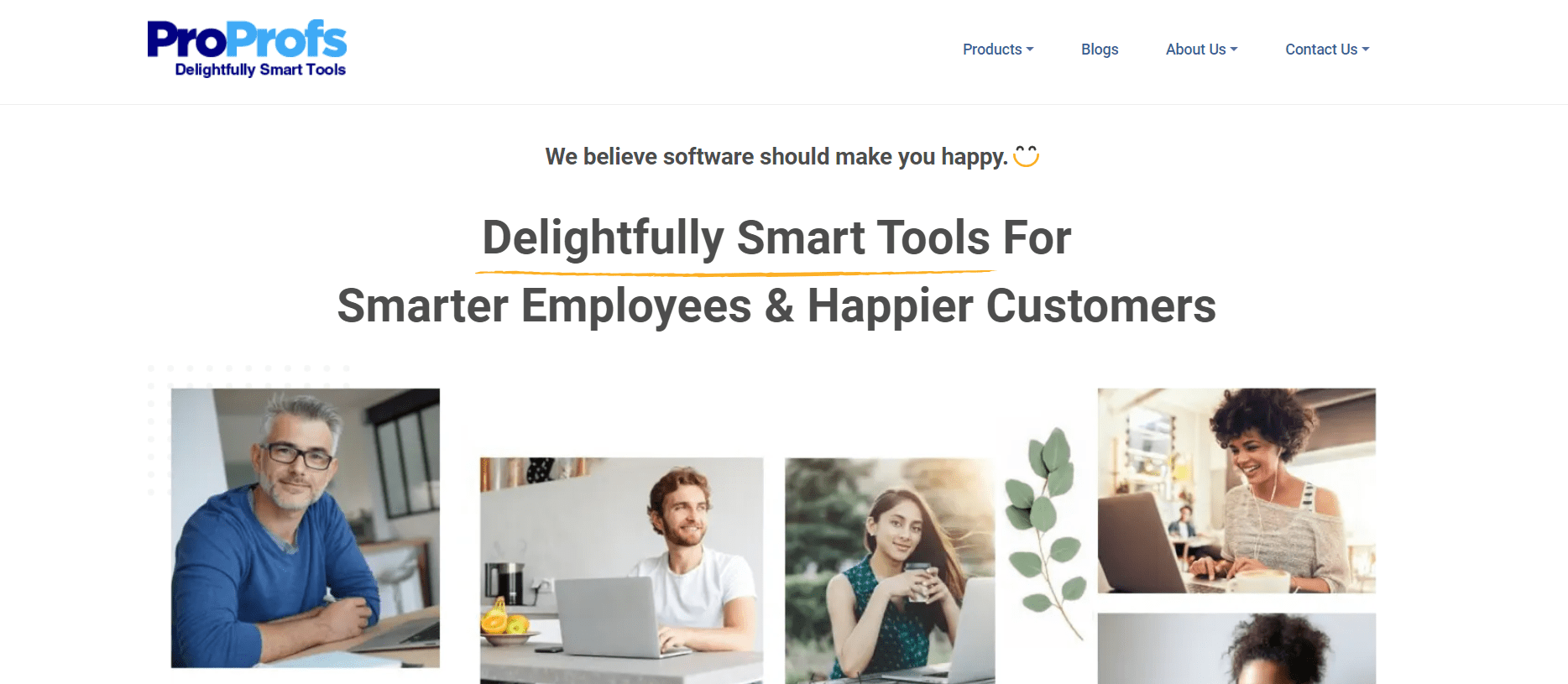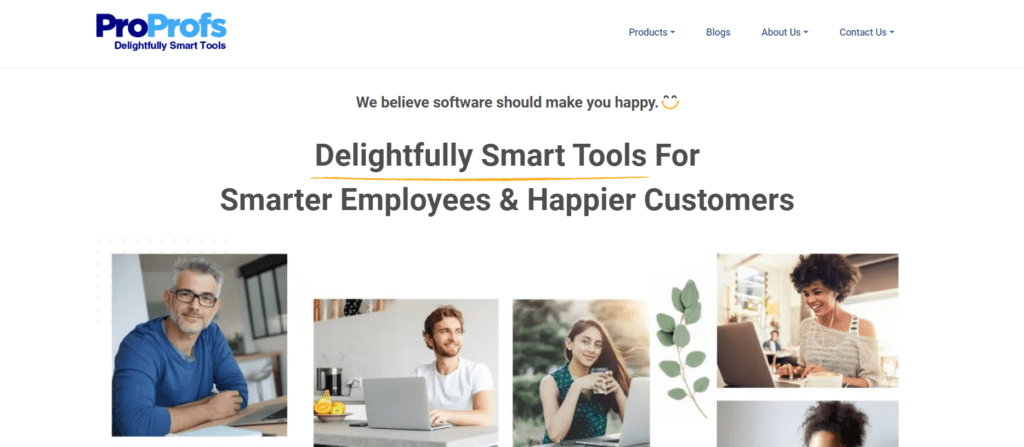 One of the best online learning environments in the world, Proprofs provides computer-based e-learning training courses for software developers and other professionals.
You may easily create your own course using a variety of tools on the user-friendly and intuitive Proprofs platform. They provide everything you need to get started, regardless of your level of eLearning experience.
They have more than 15 million consumers enrolled, and they provide a library of more than 100 courses and templates.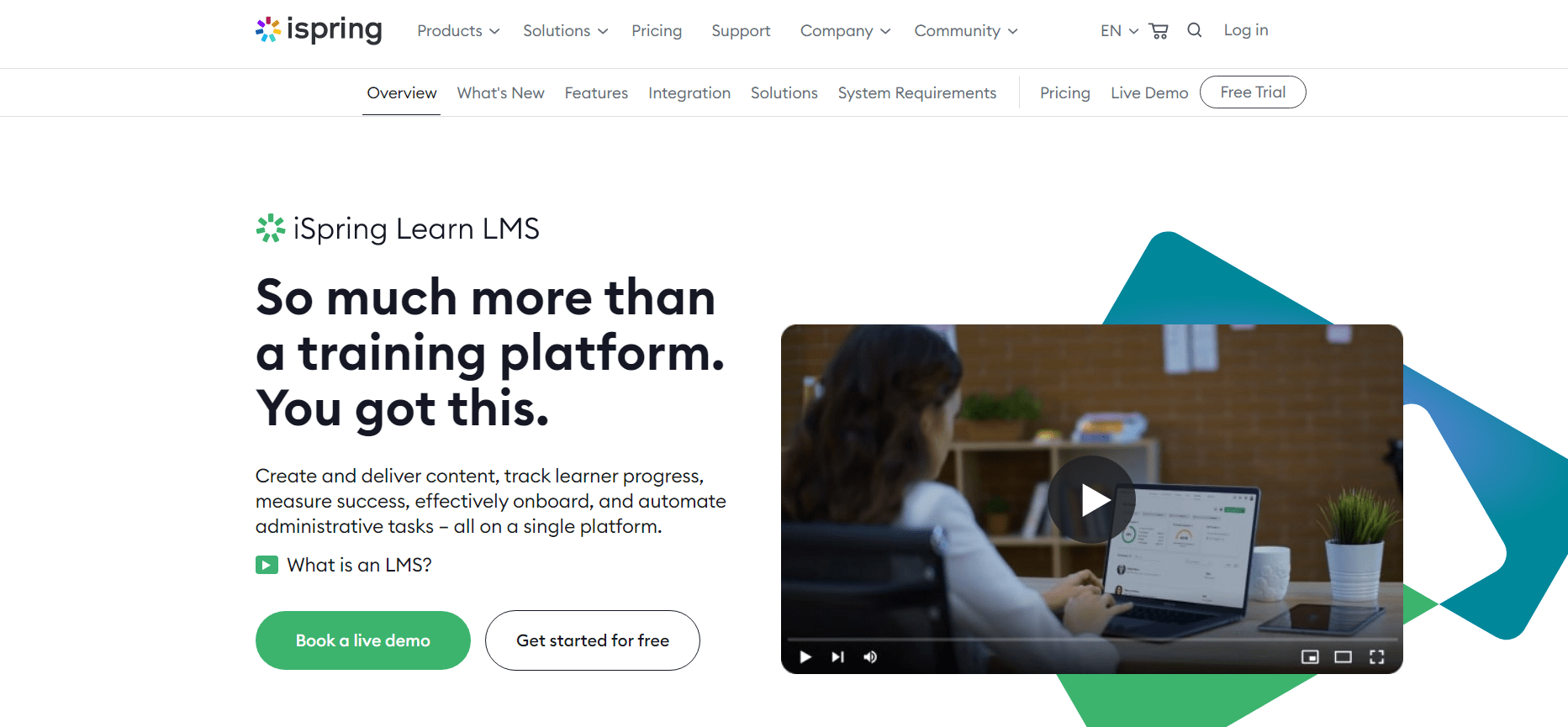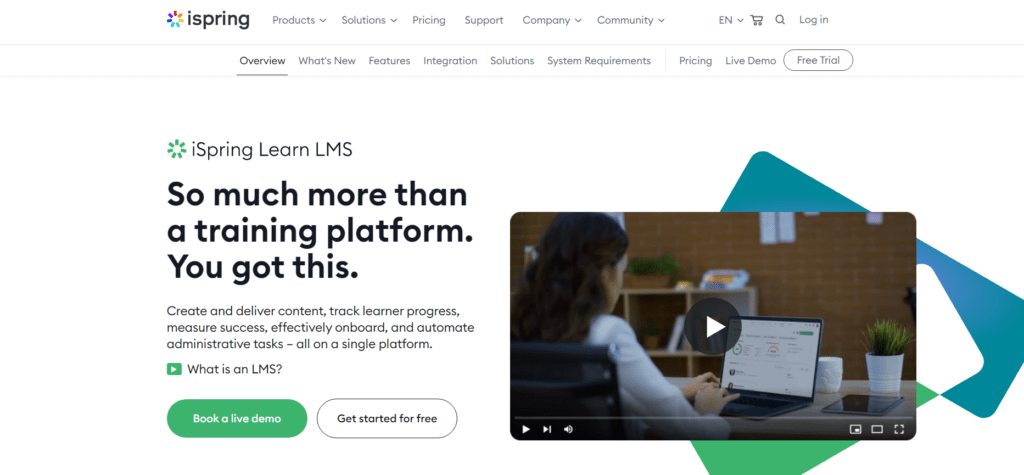 For all enterprise-level businesses looking to raise the caliber of their training, iSpring Learn is a potent and engaging LMS.
A learning management system called iSpring Learn enables businesses to provide effective and interesting online training. This client training LMS offers a full range of capabilities necessary for a successful, cutting-edge, and scalable learning management system.
It covers a wide range of complicated enterprise-level business requirements, including managing single sign-ons, staff training, large-scale enrollment occasions, analytics dashboards for tracking the organization's learning objectives, and much more.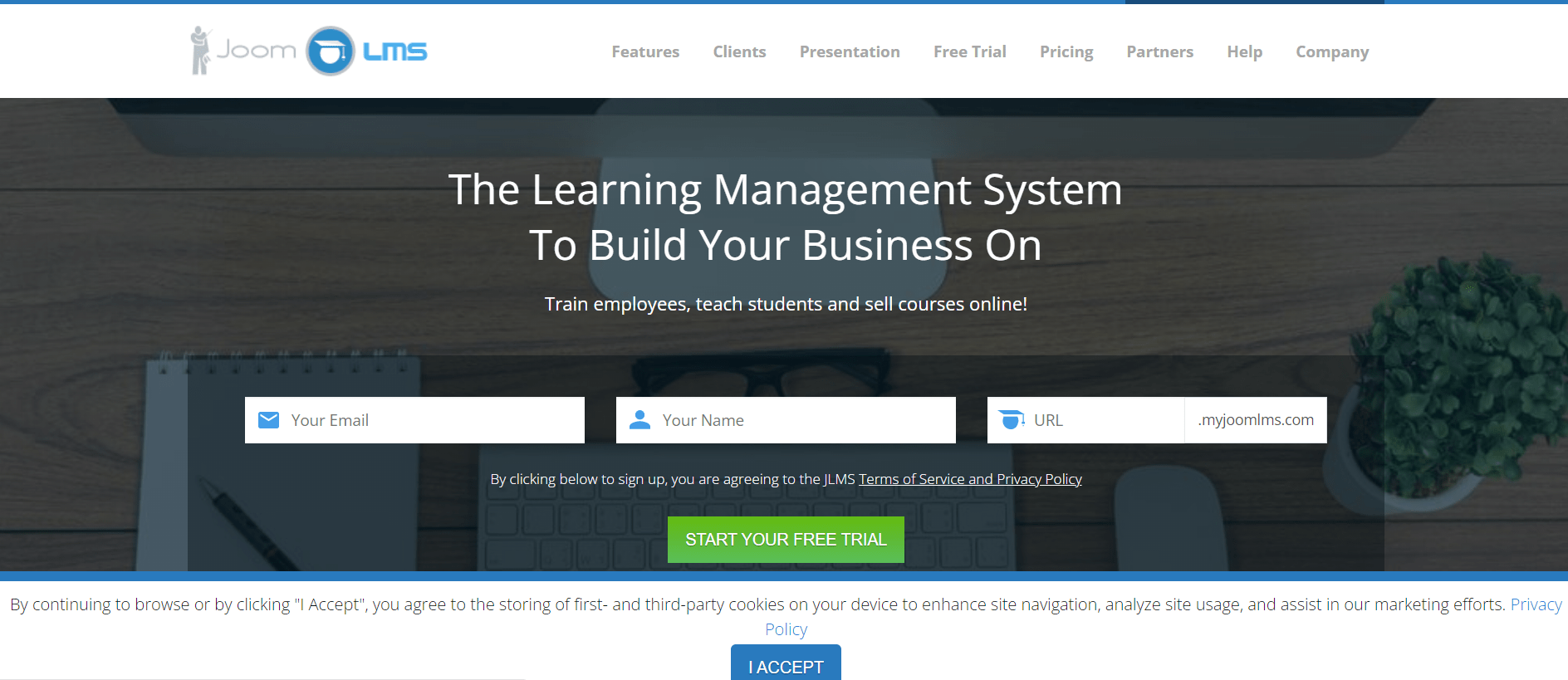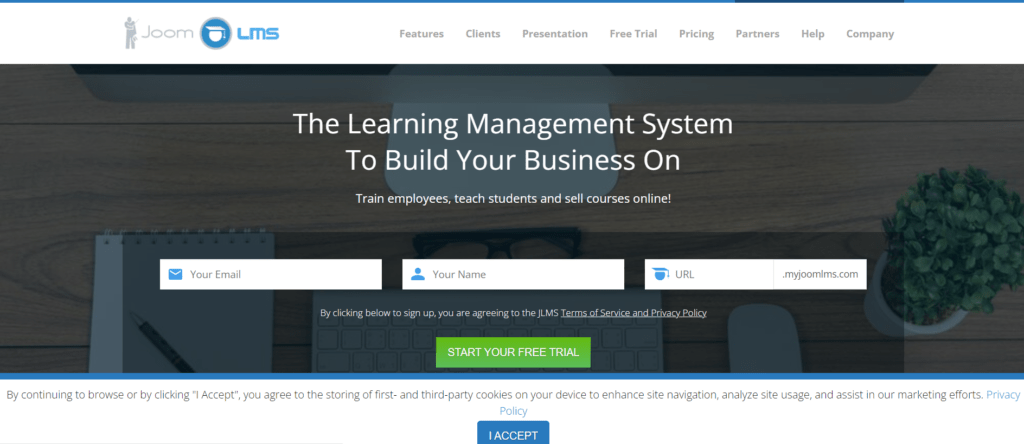 A content management system called Joomla LMS has been specifically designed to meet the demands and standards of many sectors of the education and training market.
Schools, colleges, universities, corporate training divisions, and many more fall under this category.
The comprehensive Joomla LMS suite includes all the capabilities required to manage an online training course or client training program. This makes JoomlaLMS a versatile platform that can be applied to all facets of online training and learning, including course creation, delivery, and assessment.
An LMS provides a consistent and organized way to deliver training materials, track learner progress and performance, and save time and resources. Using an LMS for customer training, businesses can improve customer satisfaction, reduce customer support inquiries, stay competitive in their industry, and understand customers' needs and preferences. Overall, an LMS can be an effective way for businesses to ensure that their customers have a positive experience with their products or services.
Try Paradiso LMS with a 30-day free trial, and enjoy creating your own personal brand while training your customers.