Learning Management System (LMS) is a software application that enables training providers to deliver, manage, and track their training programs online. It provides a centralized platform for training providers to create, organize, and manage their courses and training materials, deliver content to learners, and track their progress and performance.
The importance of an LMS for training providers cannot be overstated. In today's digital age, where remote learning is becoming increasingly popular, an LMS offers a convenient and effective way to deliver training and education. It provides a centralized platform that enables training providers to easily create and manage their courses, and learners to access their training materials from anywhere, at any time. Look at the guide to choosing LMS for the Training center.
10 Best LMS platforms for Training Companies to consider
Paradiso LMS
Edd app
Violet LMS
Academy LMS
Create LMS
Loop
ExpertusONE LMS
Learn Amp
Forma LMS
Zoho Showtime
Paradiso LMS is a highly versatile cloud-based Learning Management System designed to cater to the unique training needs of all types of organizations, including training centers. With its intuitive interface, comprehensive feature set, and seamless integrations with other systems, Paradiso LMS empowers training providers to create, manage, and deliver engaging and effective learning experiences to their learners, regardless of their location or device. From gamification and social learning to interactive eLearning content and blended learning, Paradiso LMS offers a range of tools and functionalities that enable training centers to deliver high-quality training content and achieve their training objectives.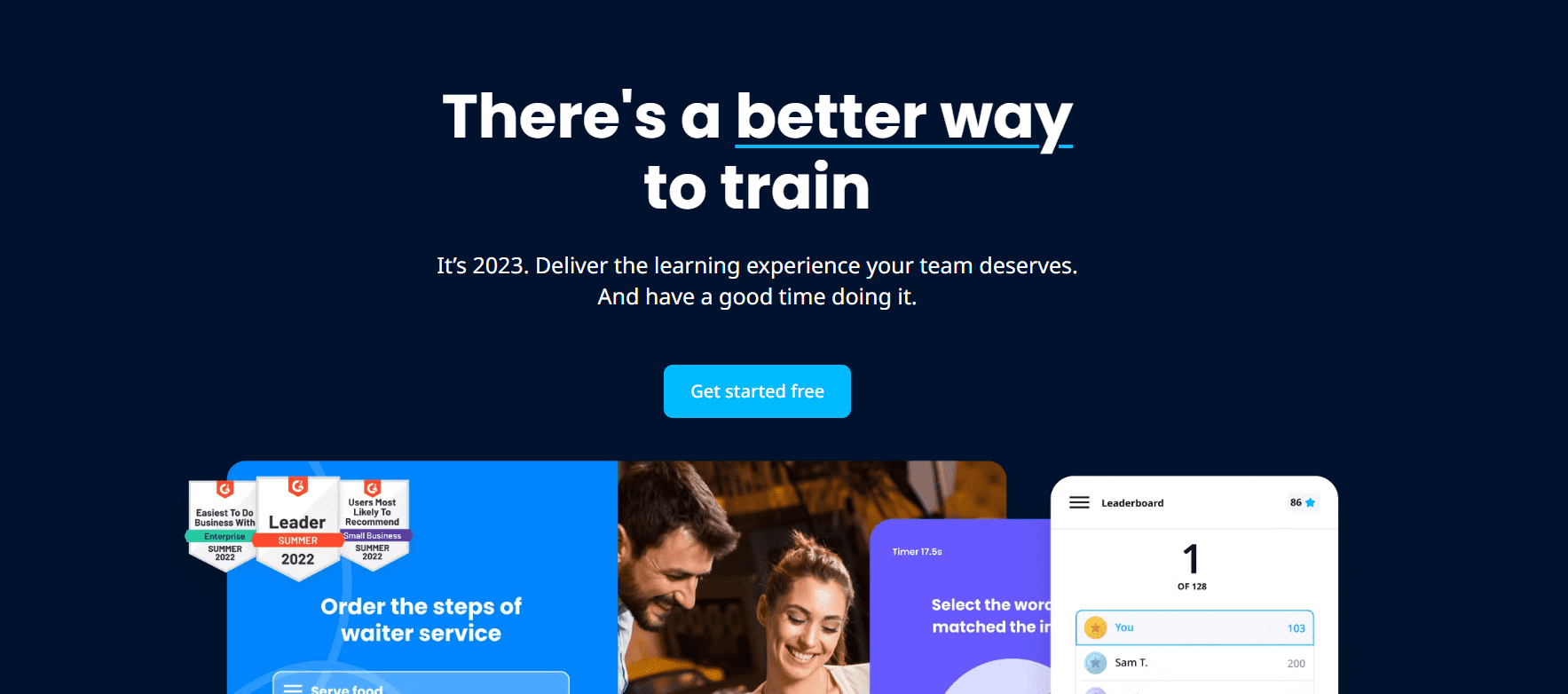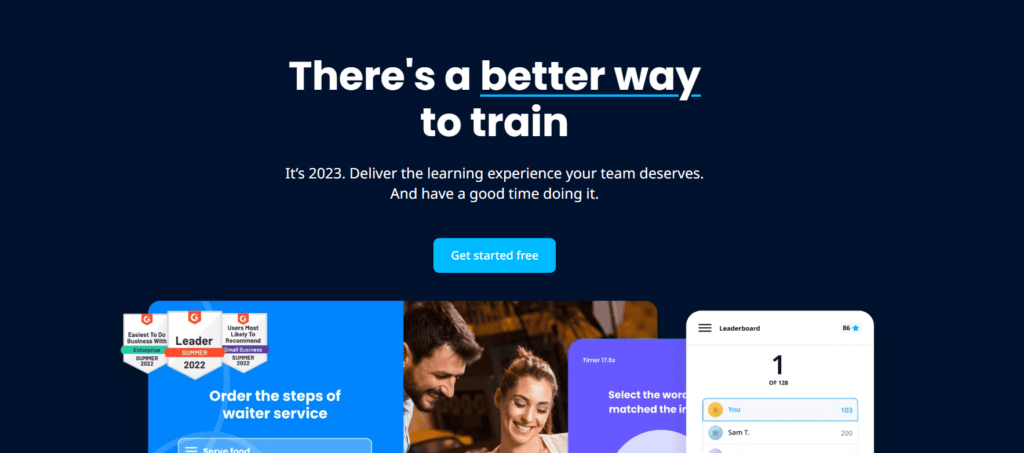 If you're searching for an all-in-one training platform with features for easy training administration, learner engagement, and performance tracking, EdApp is an LMS supplier to consider. All while ensuring their relevance and effectiveness. You may swiftly build courses using EdApp's writing tool to remain on top of learning demands. You do not need to create courses from here.
Violet LMS is another LMS supplier that can accommodate all of your training requirements, including onboarding, employee training, compliance training, sales training, distributor training, and even client training. You may design individual learning paths for each student and set particular targets based on their requirements in this section. You may also use its authoring tool to build interactive courses and films for your learners.
Whatever your area of expertise, the Academy LMS by Creative Item is the LMS for you if you want to design and sell courses all on one platform. You will have your own course website where your learners may purchase courses with this LMS package. You won't need any programming experience to construct courses, eBooks, or even your own discount codes using its course manager.
Create LMS provides a variety of learning options such as augmented reality, video 360, immersive learning, and many more to assist you in developing the greatest training programs at an accessible price. You may use this LMS provider's powerful course builder to develop and manage self-paced courses, exams, webinars, quizzes, and even instructor-led training.
Looop assists you in automating your chores so that you may effectively affect your learners at the proper moment. The platform offers a straightforward user experience, allowing you to easily develop timely instructional materials. You have several alternatives for directly delivering learning to your learners—Slack, Teams, SMS, you name it.
ExpertusONE LMS provides a user-friendly interface to make digital training simple and uncomplicated. You can design courses and include audio, visual, and video formats all in one location with this integrated digital content player. You might use polls, quizzes, and games to help reinforce information and engage learners.
Learn Amp is an LMS service that helps you develop your learners' professional abilities on a single platform. You may create an engaging learning experience even in a digital learning environment by using peer-to-peer learning and social learning technologies. In-app chat, user-generated content, discussion threads, event management, and group assignments are among the options available.
You may minimize the learning curve by providing a straightforward and fun learning experience using Forma LMS. This LMS offers a modern and dynamic style, making it simple to create courses in a variety of forms, such as SCORM multimedia, HTML pages, videos, and powerful assessments. You may be confident that our platform offers a variety of automated tools to help you save time managing courses and users.
With its user-friendly features, Zoho Showtime will assist you in running learning and development for a mobile workforce. You may use this LMS to distribute recordings, videos, and other types of information as self-paced courses for your learners. You may also include exams or quizzes to verify your learners' comprehension or to reinforce crucial ideas.
Why Paradiso LMS for training providers?
Paradiso LMS is an ideal solution for training providers who are looking for a versatile, scalable, and user-friendly Learning Management System. With its comprehensive feature set, mobile-friendly design, and seamless integrations with other systems, Paradiso LMS enables training providers to deliver high-quality training content to their learners, regardless of their location or device.
Furthermore, its gamification, social learning, blended learning, and interactive eLearning content features make learning engaging and effective. It also offers a wide range of pricing plans, making it a cost-effective solution for organizations of all sizes. For more info you can Sign up for a Free trial. Overall, Paradiso LMS is a top contender in the market of LMS for training providers and offers a reliable and efficient platform for delivering high-quality training programs.
Investing in a quality Learning Management System (LMS) can profoundly impact the success of training companies. With the right LMS platform, training providers can deliver engaging and effective training programs that are tailored to the needs of their learners, while also streamlining the management and administration of their training operations. Whether you're looking for a robust, enterprise-level LMS or a more streamlined, cost-effective solution, there is an LMS platform out there that can help you achieve your training goals. By carefully considering your organization's unique needs and evaluating the features and capabilities of different LMS options, you can select the best LMS platform to meet your training company's needs and position yourself for success in the ever-evolving training landscape.