Online Course platforms for businesses and educational institutions appear to be on the rise. But the use of learning management systems for nonprofit organizations is not discussed sufficiently. So let's discuss that today.
Try Paradiso Free for 30 days
Paradiso CourseCart is everything your online business needs.
All in one place
Tips for choosing the right online course platform for Non-Profit Organization
 Identify the organization's specific needs and goals, and look for a platform that aligns with these goals. Consider factors such as the type of courses you want to offer, the target audience, and any specific features or capabilities you require.
Compare different platforms' features and capabilities to determine the best fit for your organization. Some features to consider include course creation and management tools, learner tracking and evaluation tools, customization options, and support for different media types.
Look for a platform that is easy to use and navigate, as this can make it easier for you and your learners to use the platform effectively.
 The cost of different platforms and how they fit into your budget. Remember that some venues may offer free or discounted pricing for nonprofit organizations.
 The support and resources are available through each platform, including customer support, training materials, and documentation.
 Think about whether the platform can accommodate increasing learners and courses as your organization grows.
Top online courses platforms for Nonprofits
Paradiso LMS
LearnWorlds
Teachfloor
TalentLMS
EdApp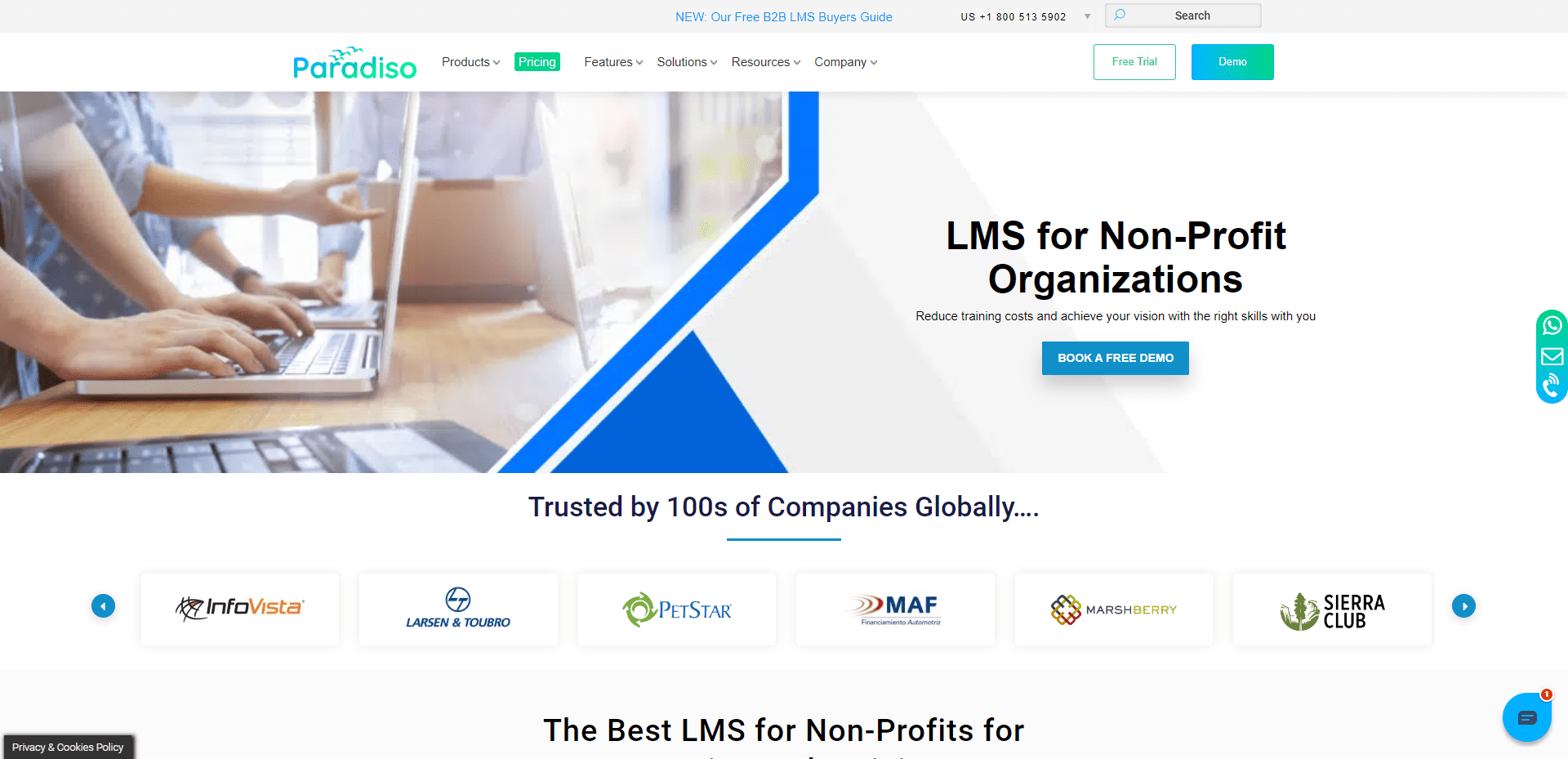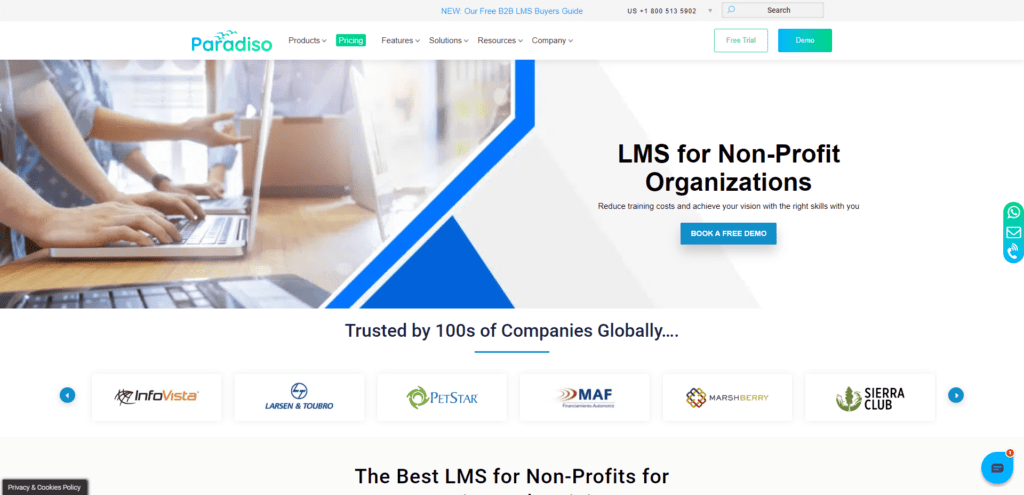 Paradiso LMS is a learning management system specifically designed for nonprofit organizations. It offers a range of features and capabilities that can help nonprofits create and deliver effective training programs, including course creation and management tools, learner tracking and evaluation tools, customization options, and support for different media types. With Paradiso LMS, nonprofits can reach a global audience and deliver training to individuals who may not have been able to participate in in-person programs.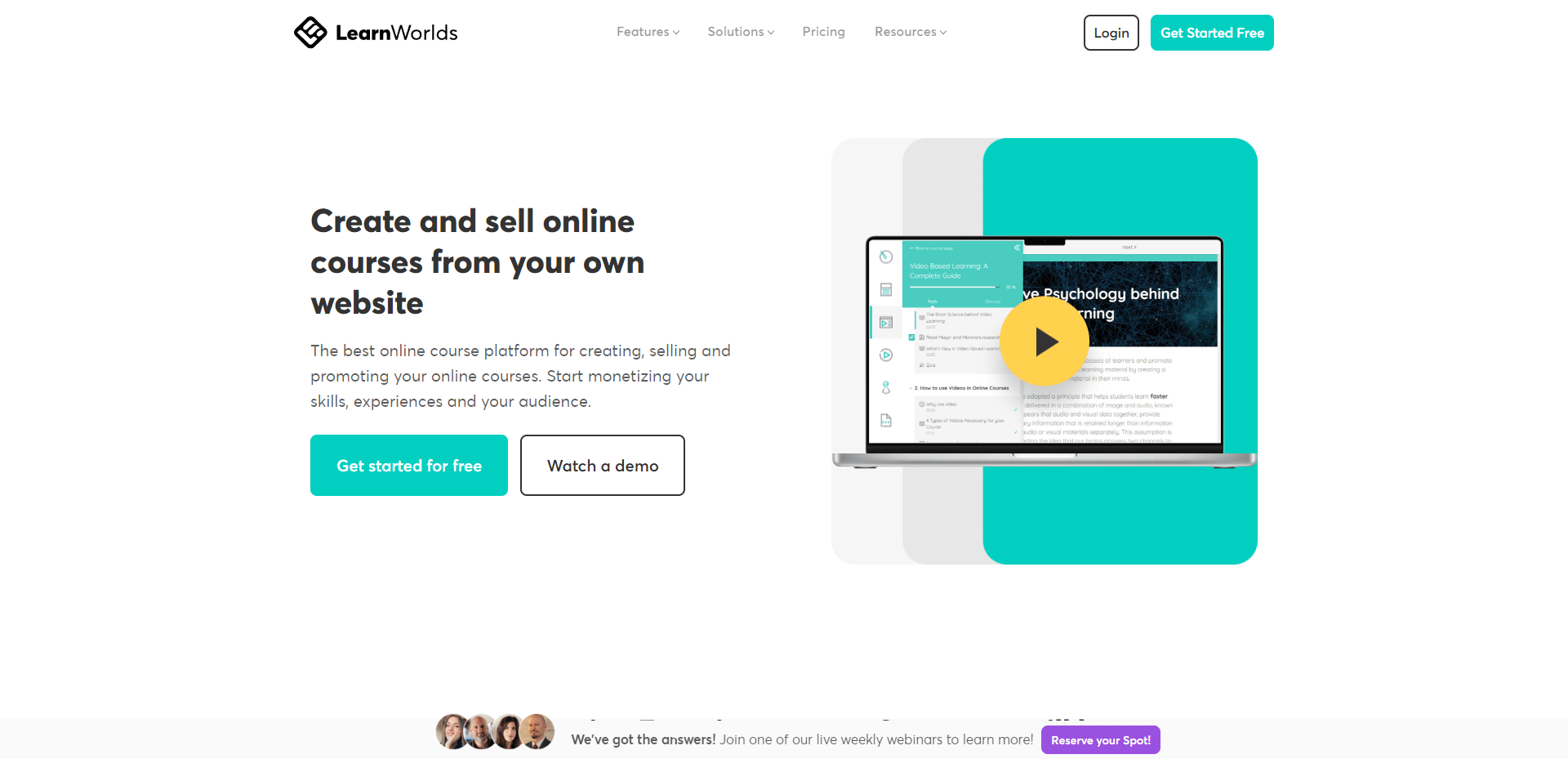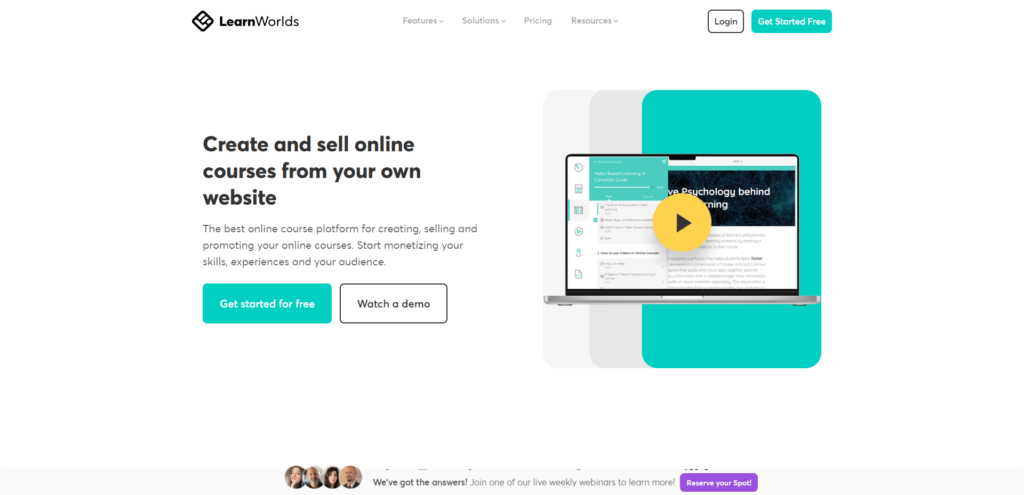 LearnWorlds is a complete solution that educates and enables your workforce. Additionally, it provides your company with highly configurable learning experience elements. It is engaging, adaptable, straightforward, and simple to use.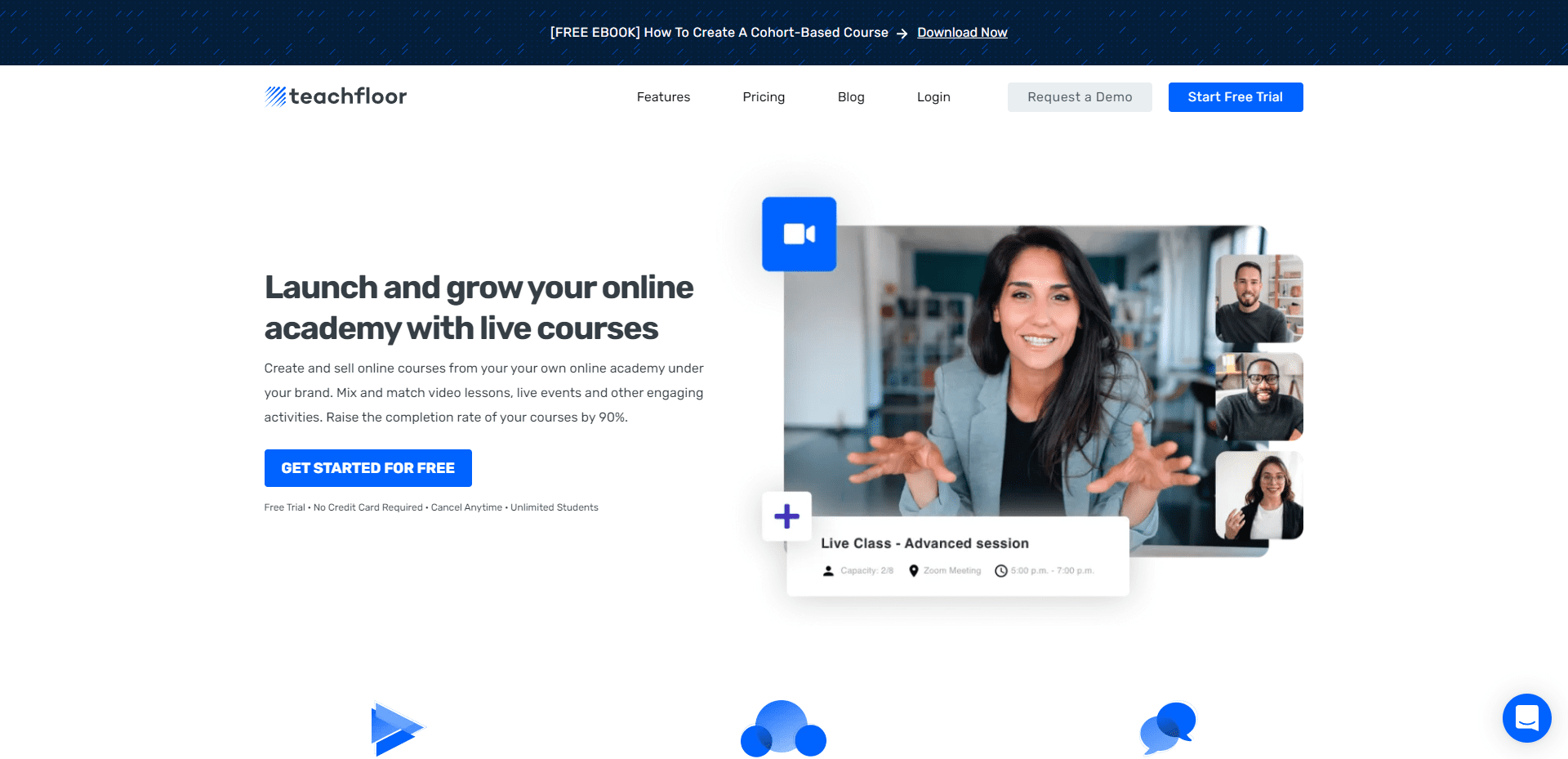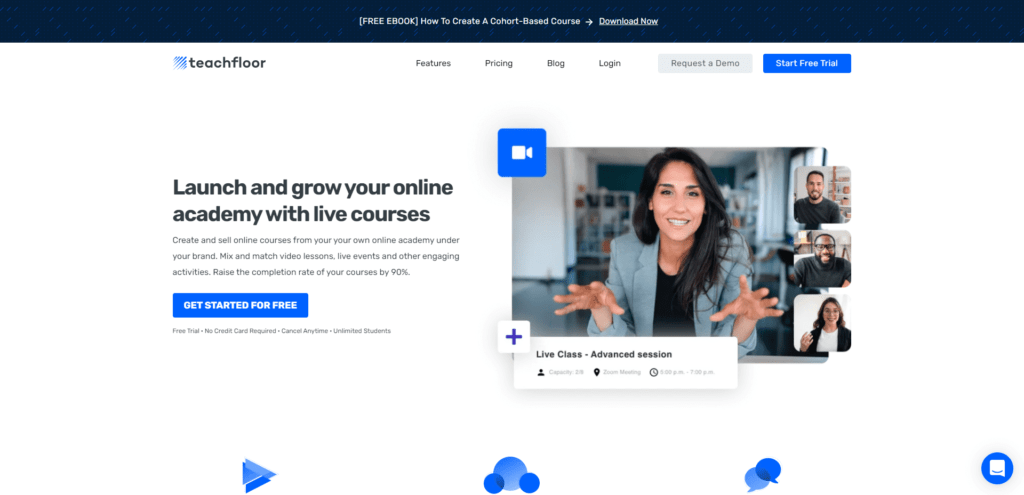 Teachfloor is assisting corporate trainers and course authors in building their live learning academies. As a result, it is among the top LMS platforms for adopting a hybrid cohort-based style to make your courses and training more scalable. Non-profit organizations now use it to scale their training as a result. Through customization and white-labeling, some people also utilize it to monetize their training.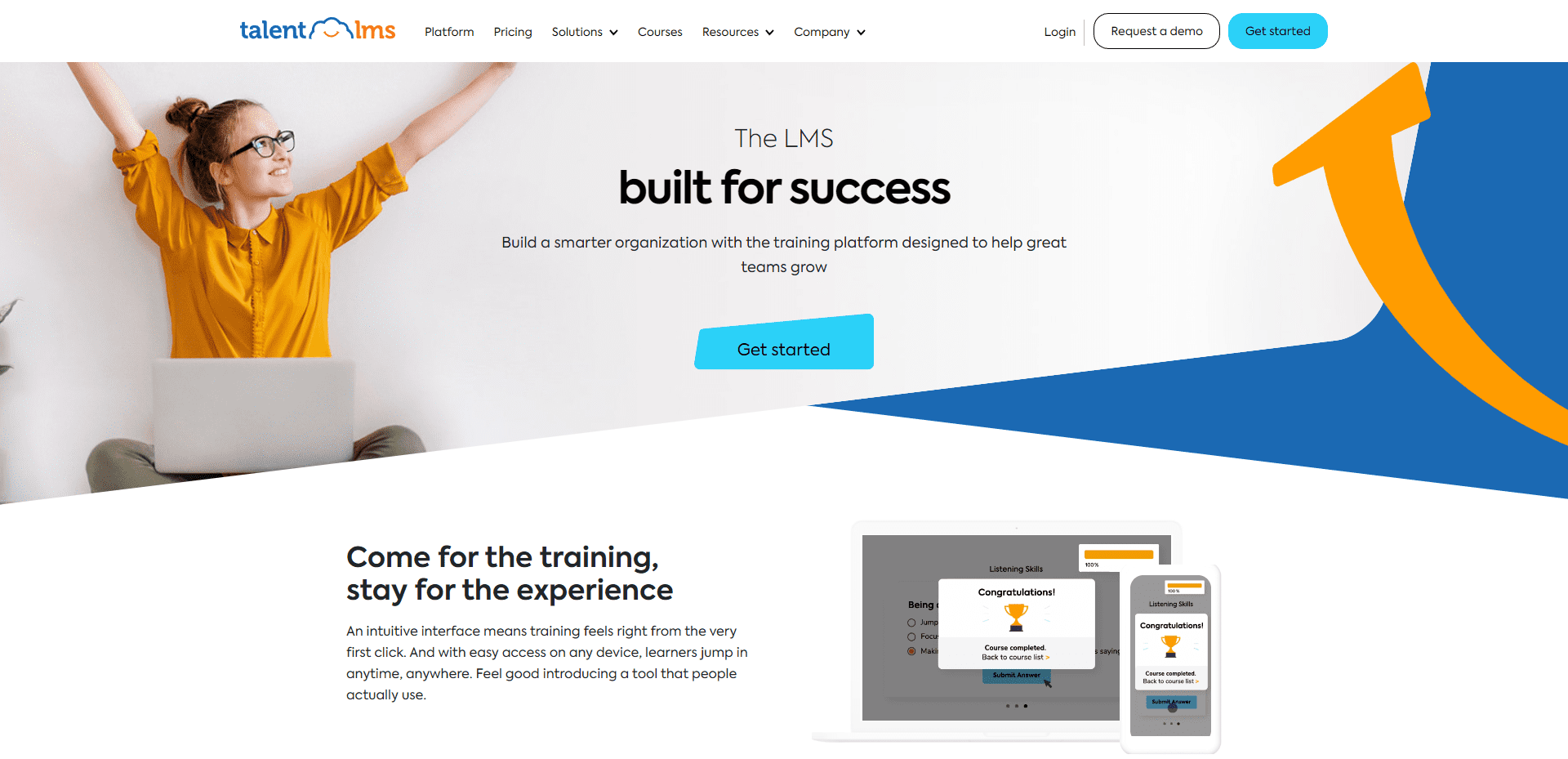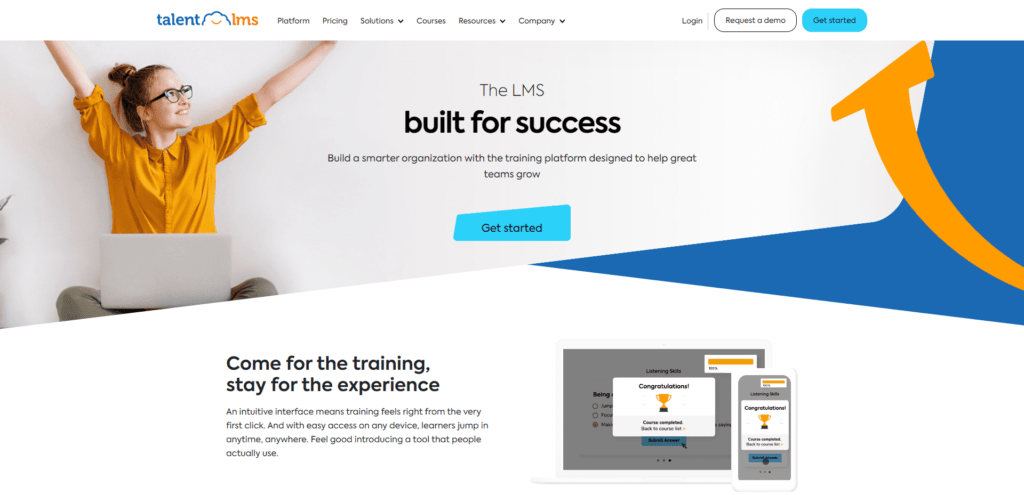 The LMS market has recognized TalentLMS with awards. The finest learning management system available for nonprofits is this one. Additionally, it provides various features that make it simple for businesses to design training programs and courses. Finally, it contributes various elements that enhance the organization's vision and objective.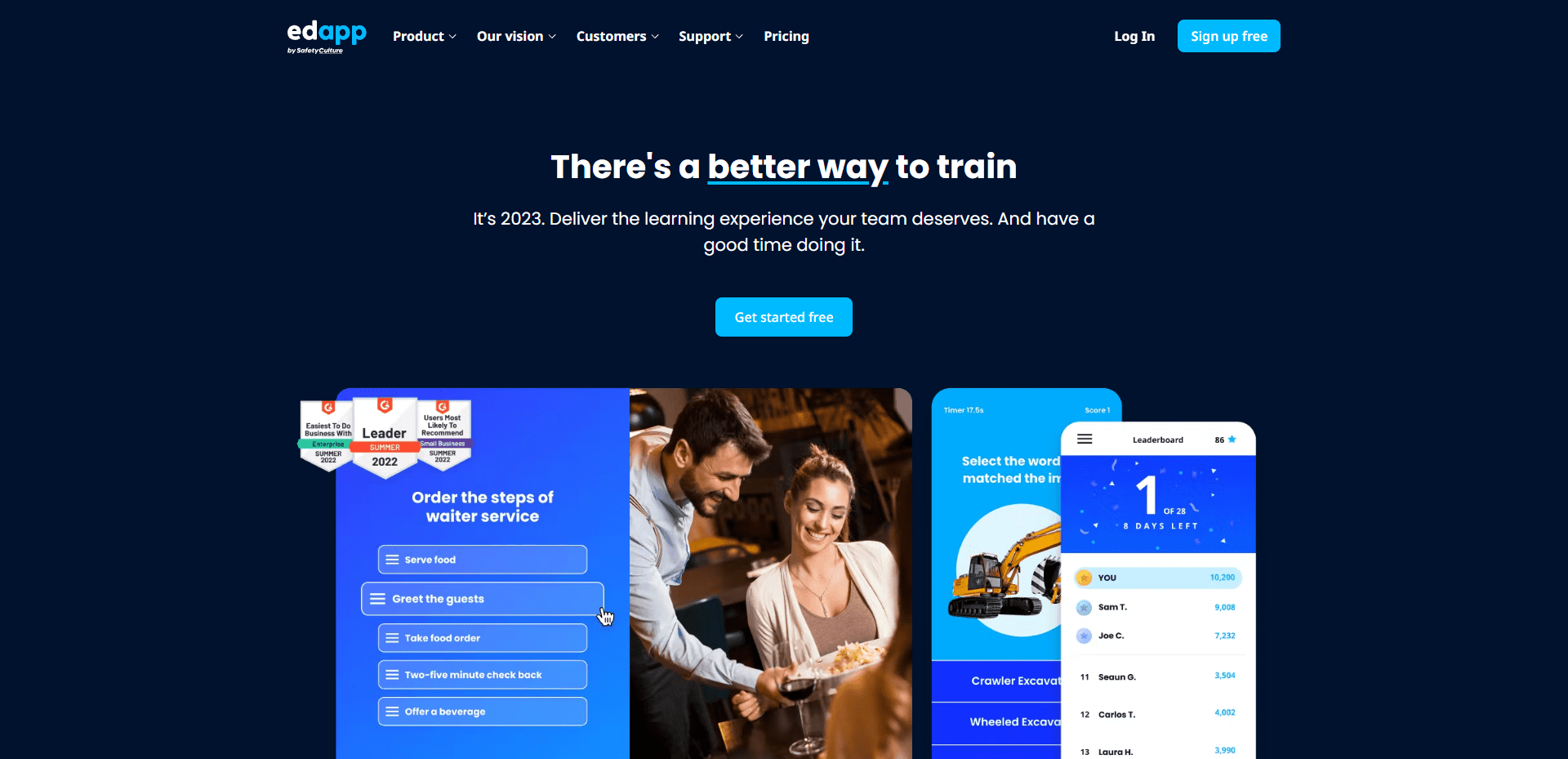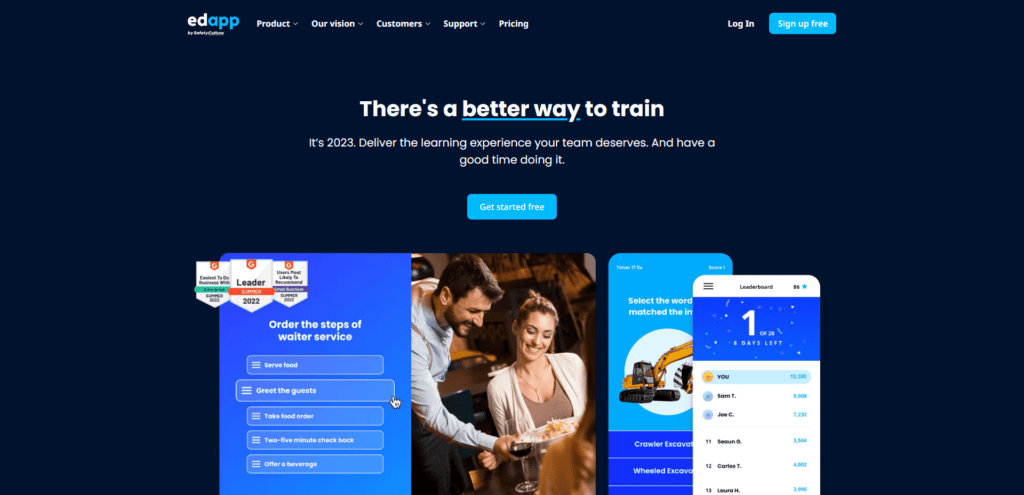 The well-known LMS with mobile apps and microlearning elements is called EdApp. By making its platform available at a reasonable price, it also supports learning management systems for nonprofit organizations. It offers a set of automatic analytics and features that may be significantly tailored and customized. And offer a free trial in addition. 
Online course delivery systems can be valuable for nonprofit organizations striving to create and execute effective training programs. These platforms offer a variety of advantages, such as affordability, adaptability, reach, scalability, tracking, and evaluation tools. By utilizing these benefits, organizations can increase accessibility for learners, reach a larger and more diverse audience, save time and resources, and boost efficiency and cost-effectiveness. Additionally, online courses can provide customized learning experiences tailored to the organization's specific needs and goals, resulting in enhanced student retention and engagement.