The online course production business is expanding as more individuals desire to learn from the convenience of their own homes. As a result of this significantly heightened demand, there is now a desire for more value and skill-focused course content.
 Several course development platforms have emerged, yet excess may sometimes turn from a blessing to a huge source of stress. When you commit your time and abilities into building an online product, you need the correct tools to display your finest work to your audience.
What makes the best online course platform?
In today's world, online learning has become a crucial aspect of personal and professional development. With the rise of online course platforms, it can be overwhelming to choose the right one. But what makes the best online course platform?
First and foremost, the platform should offer a diverse range of courses catering to various interests and skill levels. Additionally, it should be user-friendly and easy to navigate, making it simple for students to find and enroll in courses.
Another critical factor is the platform's pricing and payment options. The best online course platforms offer flexible and affordable pricing options, allowing students to access high-quality education without breaking the bank.
Moreover, the platform's instructors should be qualified and credible experts in their respective fields. This ensures that students are receiving accurate and valuable information from experienced professionals.
 It's essential to take into account student reviews and testimonials. The best online course platforms have positive reviews from satisfied students who have completed their courses.
List of online course selling platform in India
Paradiso LMS
WiZIQ
Learningcart
Exly
Airschool
Teachmore
Online courses are frequently prerecorded, but they may also include pdfs, chores and assignments, and a range of other elements that offer students an experience almost identical to in-person classes. While you begin to build and deliver courses online for free, you must maintain track of the market size, determine the size of your audience, and have all the training content ready, including videos/vlogs, podcasts, blog posts, etc. Launching classes online helps you to reach out to folks you would not have reached otherwise. Paradiso LMS assists you in expanding your business outside its four walls and breaking down regional borders.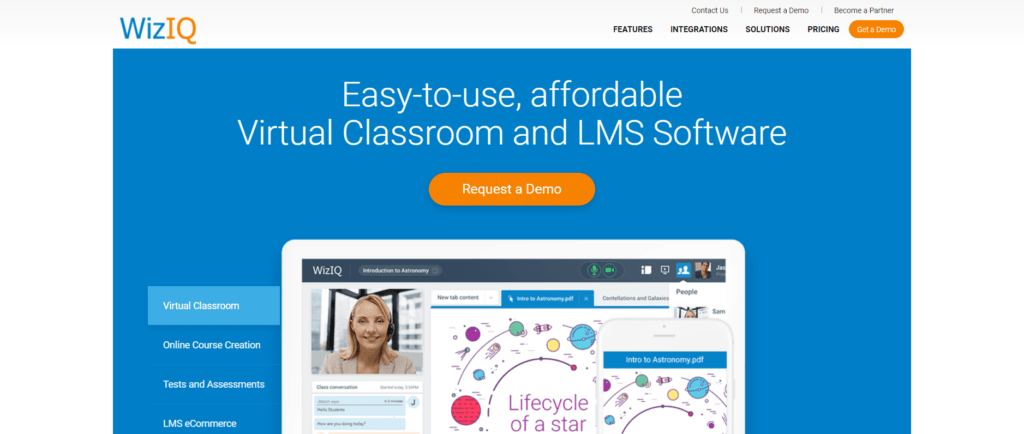 WizIQ is a cloud-based education and training platform for schools, tutors, and businesses. which is inexpensive and simple to use, allows students to access classes from any location and on any device. WizIQ enables enterprises to develop their own custom-branded learning and training site with capabilities such as course builder, tests and assessment builder, virtual classroom, customizable mobile application, and commerce and reporting.
Robust eCommerce-enabled LMS that allows you to simply deploy and sell tangible items, eLearning, digital and bespoke HTML files, in-person virtual and webinar-based training. Integrated CMS, ecommerce system, user-friendly online administration area, blog engine, and much more, offering all you need for a digital-based training business with B2C and B2B support.
Exly is a service that allows you to sign up for a platform where you can do two things: show yourself better for a better market image, and conduct sales and conversions at a faster and more effective pace. You may brand your image as a content provider in your market with a customized web page. The range of alternatives available to you to choose, select, and pick your way around your web-page is what distinguishes Exly. To improve your presentability, you may pick a custom design, add or present your best photographs, manage your leads, integrate statistics, and much more.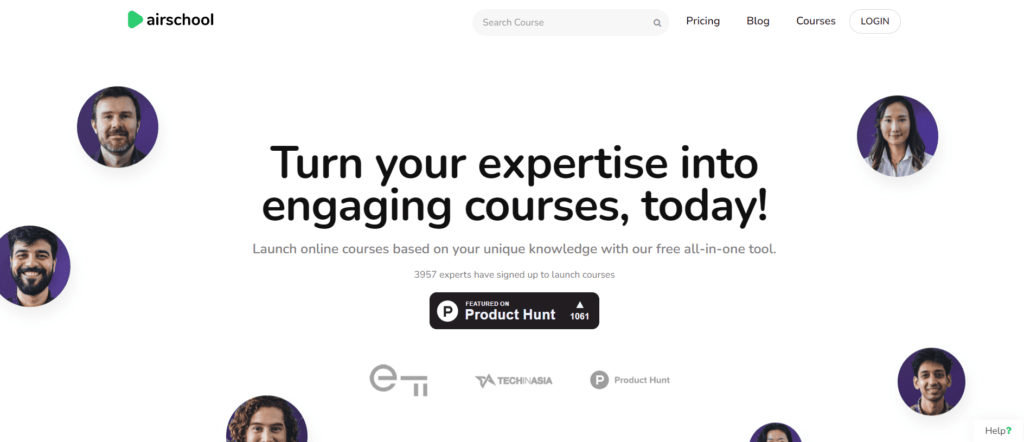 Airschool assists artists, professionals, and companies with large audiences in the launch of online courses. YouTubers, Instagram gurus, and LinkedIn experts use the platform to produce knowledge-sharing goods for their followers.
The platform provides a simple sign-up procedure that allows users to quickly access their dashboard and begin building self-paced or live, cohort-based courses. The platform's self-paced courses also have course analytics, which provide information on how users are watching, viewing, and engaging with your course content.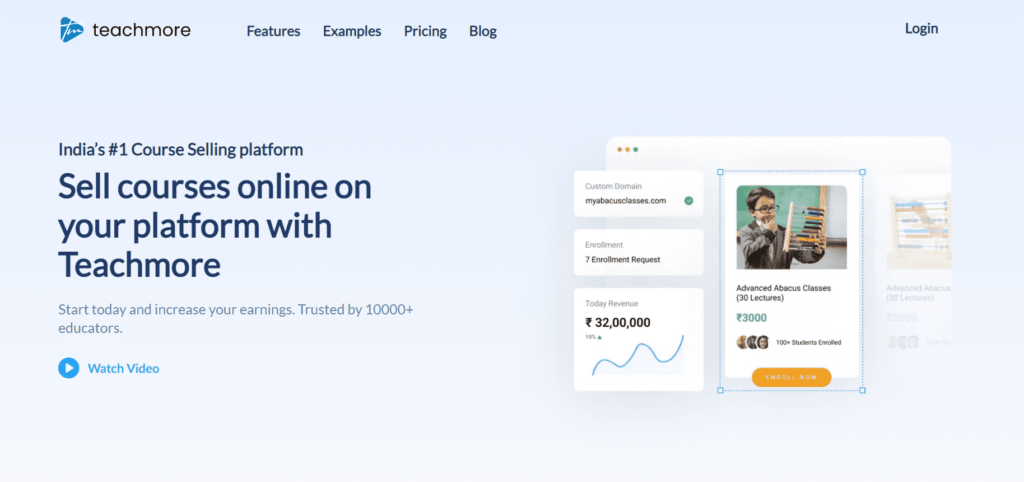 Teachmore is a platform where you can design and sell online courses with your own mobile applications and website. Create the pages for your online course website from scratch, place the material, define the tone and mood of your online course, manage all user data, and keep an eye on your online course's sales and marketing notes. Teachmore is easy to use when producing, selling and promoting online courses. Users may completely tailor their systems using the look option. In addition, the website builder tool enables users who need more understanding about developing a website from the start to create a customizable one.
If you plan to increase your client base, are eager to teach new skills, or want to generate more revenue by selling courses online, the above platform will be more reliable. These platforms will help you to market your courses. and easy to create more courses in future.
Paradiso CourseCart is a widely used course creation and selling platform. It is a single platform that gives you complete control over creation and business and has gained popularity among entrepreneurs, small, medium and enterprise business, and also freelance content creators.