An online learning platform is a software application that allows educators to create, manage, and deliver online courses and training programs to learners. These platforms can be used for various purposes, such as providing professional development for employees, delivering online degree programs, or offering continuing education opportunities. Online learning platforms typically include features like course creation tools, learner management, progress tracking, and delivery options.
How to choose an online learning platform for business
 The features and capabilities of the platform and how they align with the goals and needs of your business. For example, if you plan to deliver many courses or have many learners, you'll want to choose a platform with robust learner management and course creation tools.
Look for an online learning platform that is easy to use for both instructors and learners. This will help ensure that courses run smoothly and learners can easily access and complete course materials.
Evaluate the pricing and any additional costs associated with the platform, such as fees for hosting or additional features. Consider the overall cost of the forum and whether it aligns with your budget.
Consider the level of support and resources the vendor provides, such as customer support, training materials, and documentation. This can be especially important if you are new to online learning or have specific questions or needs
List of 7 best online learning platform for business
Paradiso LMS
iSpring learn LMS
Talent LMS
Mindflash
SAP litmos
CourseMill
eFront
Paradiso is an online learning platform designed specifically for businesses. It offers a range of features for creating, managing, and delivering online courses and training programs, including course creation tools, learner management, progress tracking, and delivery options. Paradiso is easy for both instructors and learners and includes resources such as customer support, training materials, and documentation to help businesses get the most out of the platform. Its scalable design allows Paradiso to accommodate increasing numbers of learners and courses as businesses grow.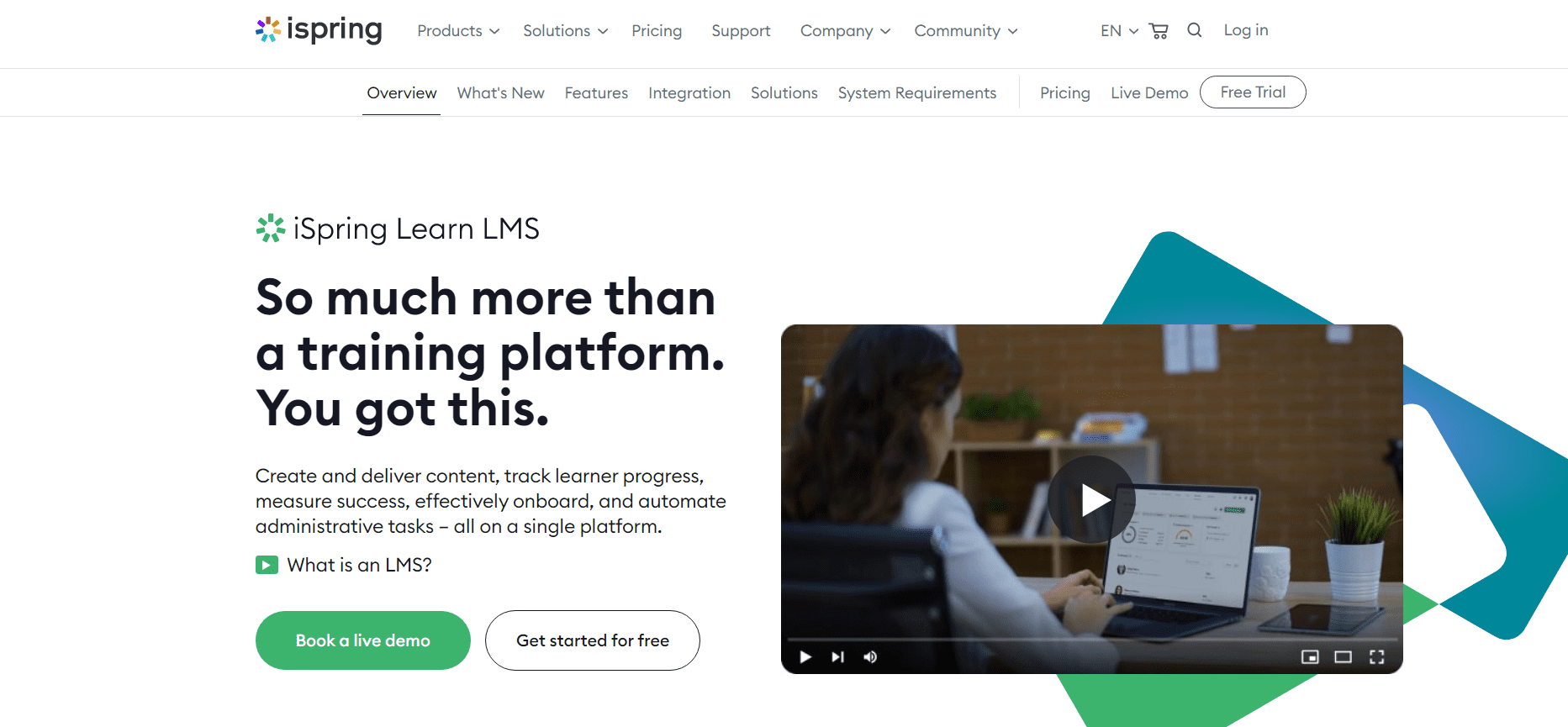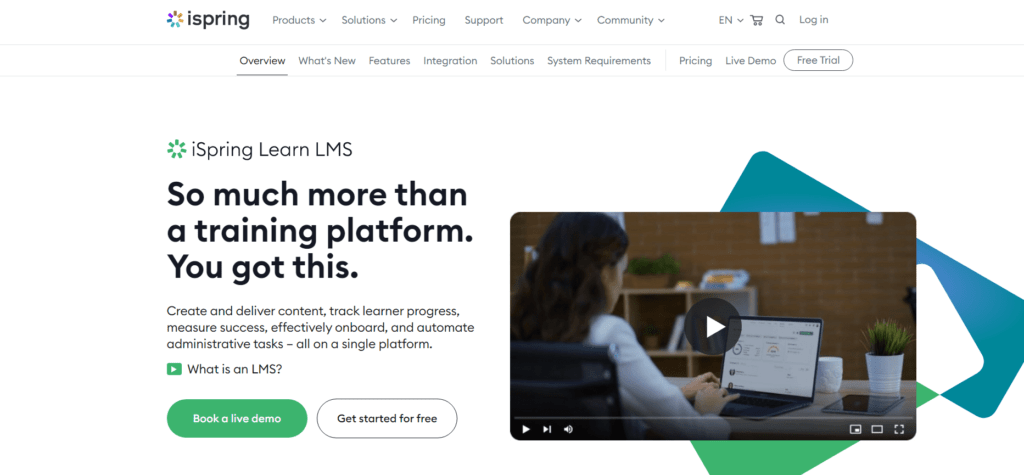 A cloud-based LMS with many features and superb usability is called iSpring Learn. It will enable you to quickly and effectively build and deliver training programs for your personnel.
The system meets a wide range of training requirements. The capacity to create a comprehensive, intricate, step-by-step program that will help provide ongoing employee training is one of the critical areas of concentration, along with new-hire onboarding.
Look no further than TalentLMS if you want a simple solution that is also affordable. The solution has eCommerce and Zapier connections, providing you with everything you need to train personnel properly.
You will receive all the fundamental tools required to produce presentations, movies, packages, and pretty much any other type of material possible from this online learning environment. Regarding social learning, TalentLMS is excellent since it makes it simple for your learners and trainers to keep in touch.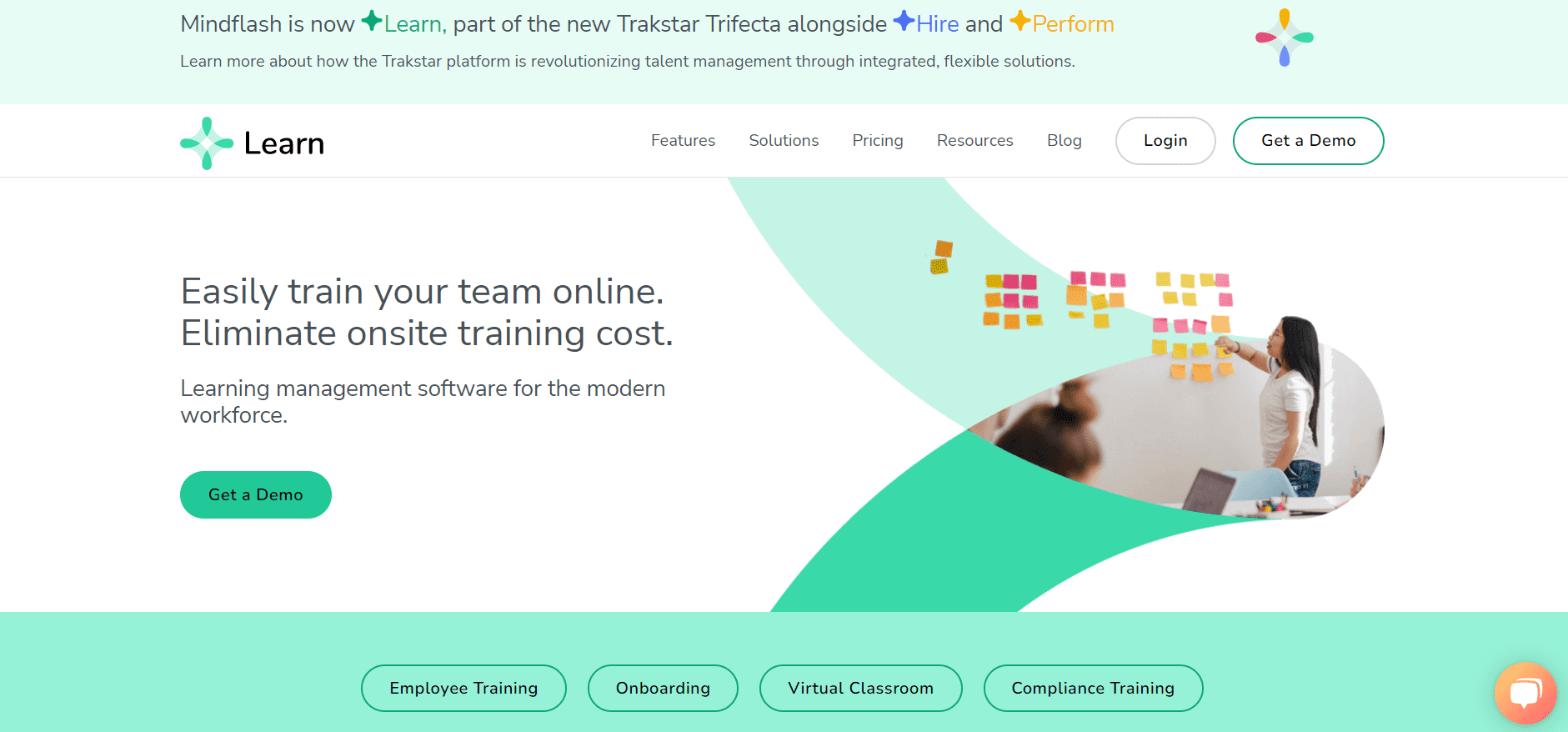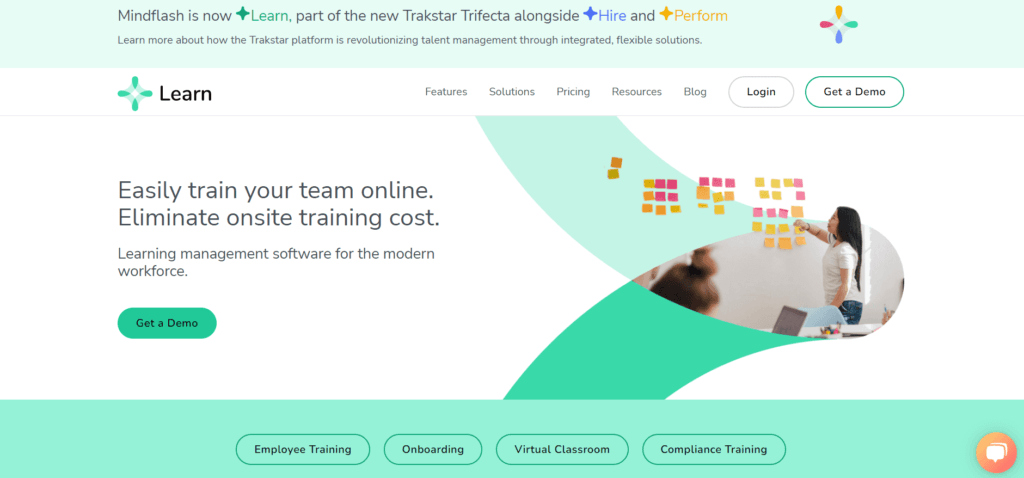 One of the top platforms for online learning for businesses is MindFlash. The platform lets you personalize your course material, giving you complete control over everything.
The system is packed with features and allows tracking the success of all trainees quickly. It includes the option to create PowerPoint presentations, videos, and documents.
Scalability is one of MindFlash's more innovative features since it allows for it when needed. You can progress all the way to the pro level and scale out, if necessary, with three tiers of use.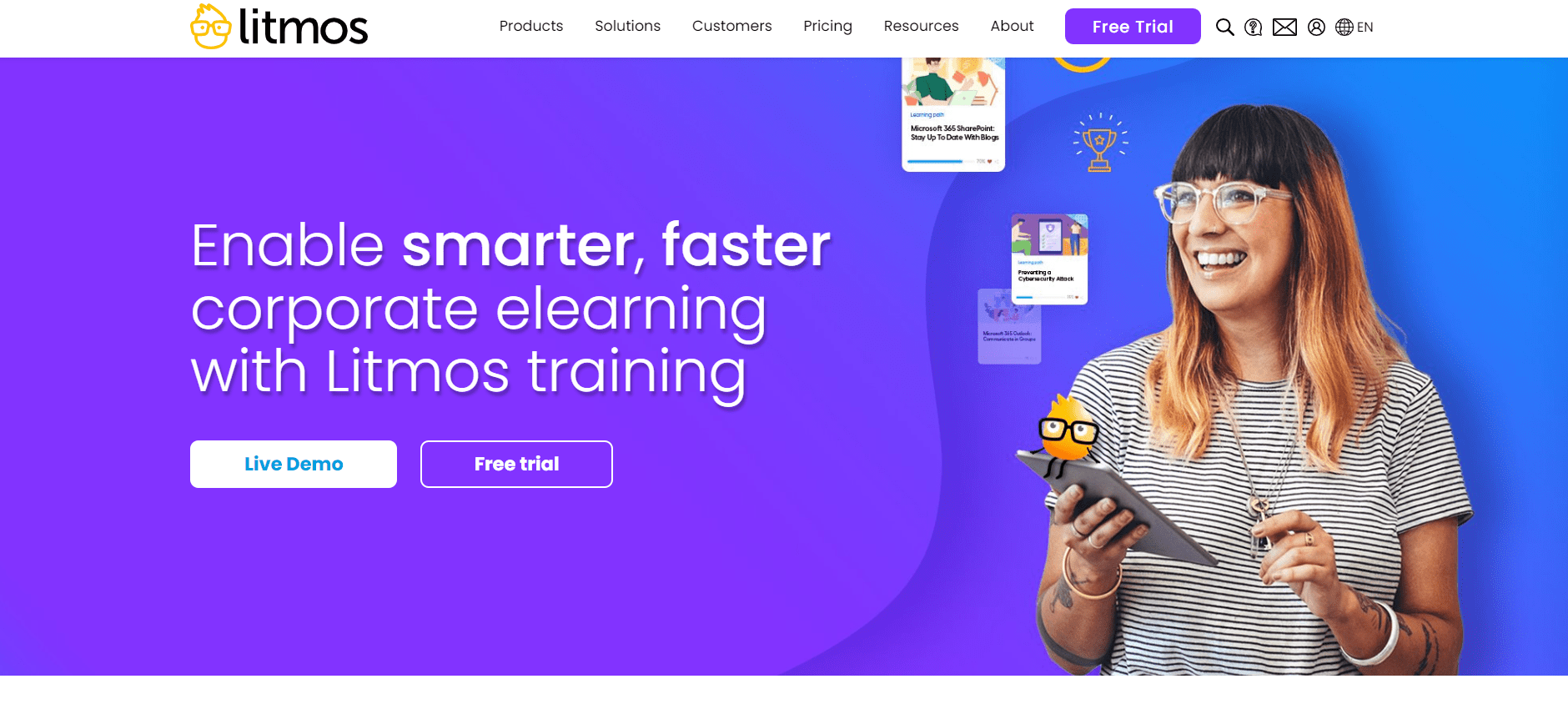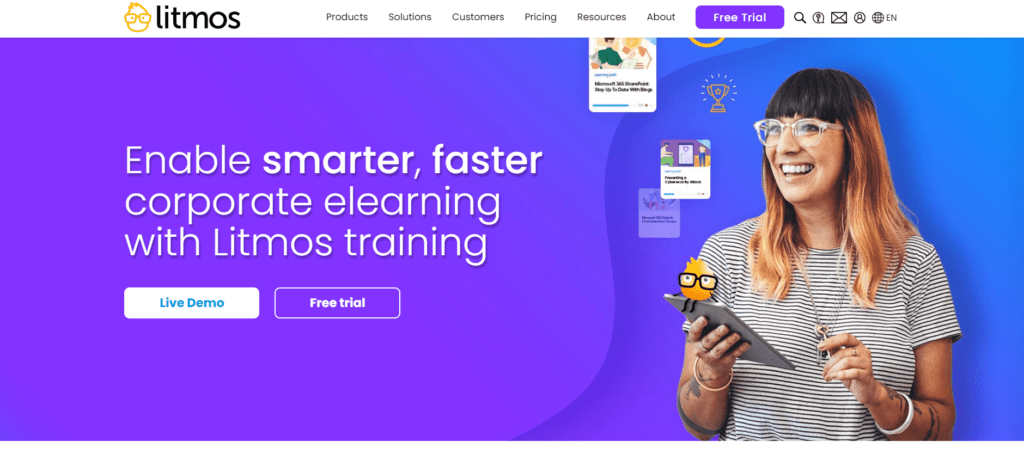 SAP Litmos is a cloud-based online learning platform that staff members and instructors can use from a desktop or mobile device. Due to its simple, user-friendly, and compelling built-in dashboard, it has amassed a following of over 1 million users.
A free trial of the platform is available for two weeks. By doing this, you can familiarize yourself with the setup and operating principles of the system before making a final choice. By connecting it to Salesforce, you will also be able to keep track of all sales activity.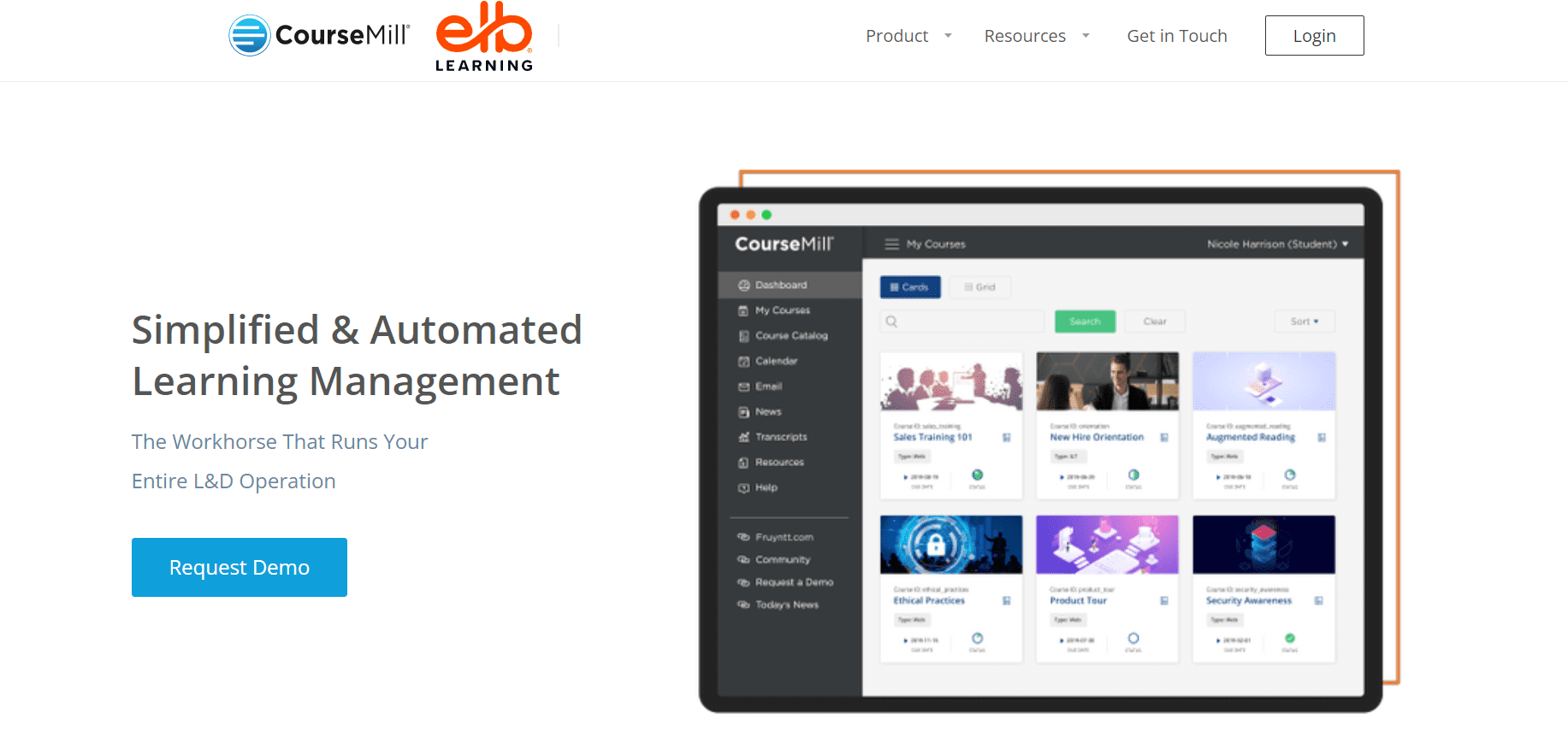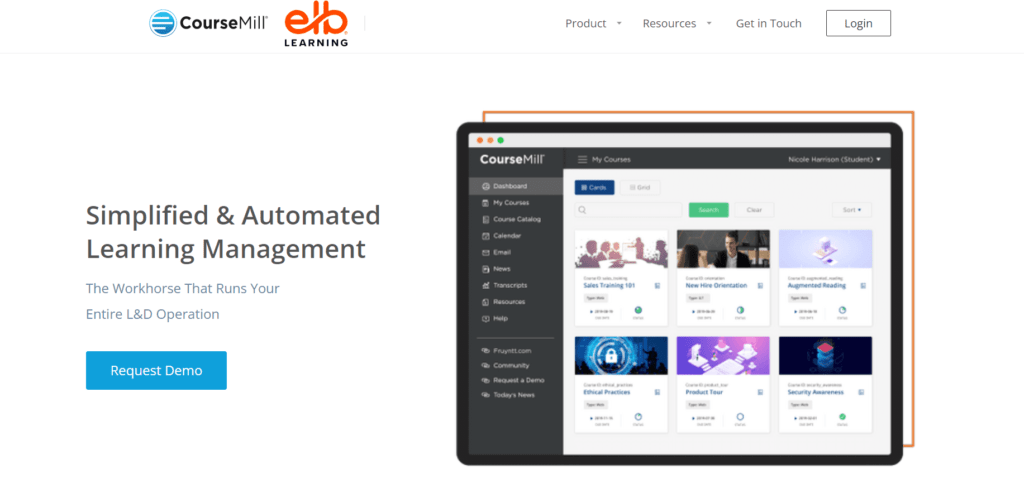 CourseMill has earned a spot on our list. They give you the option to construct an infinite number of courses and, along with that, offer sophisticated tracking and reporting. You will get access to stunning visual charts that track every conceivable variable.
With the help of the user-friendly system, you can quickly inform your staff members or other students about future classes, training, and other crucial information. The notifications are delivered through email and include direct links to the relevant courses and training.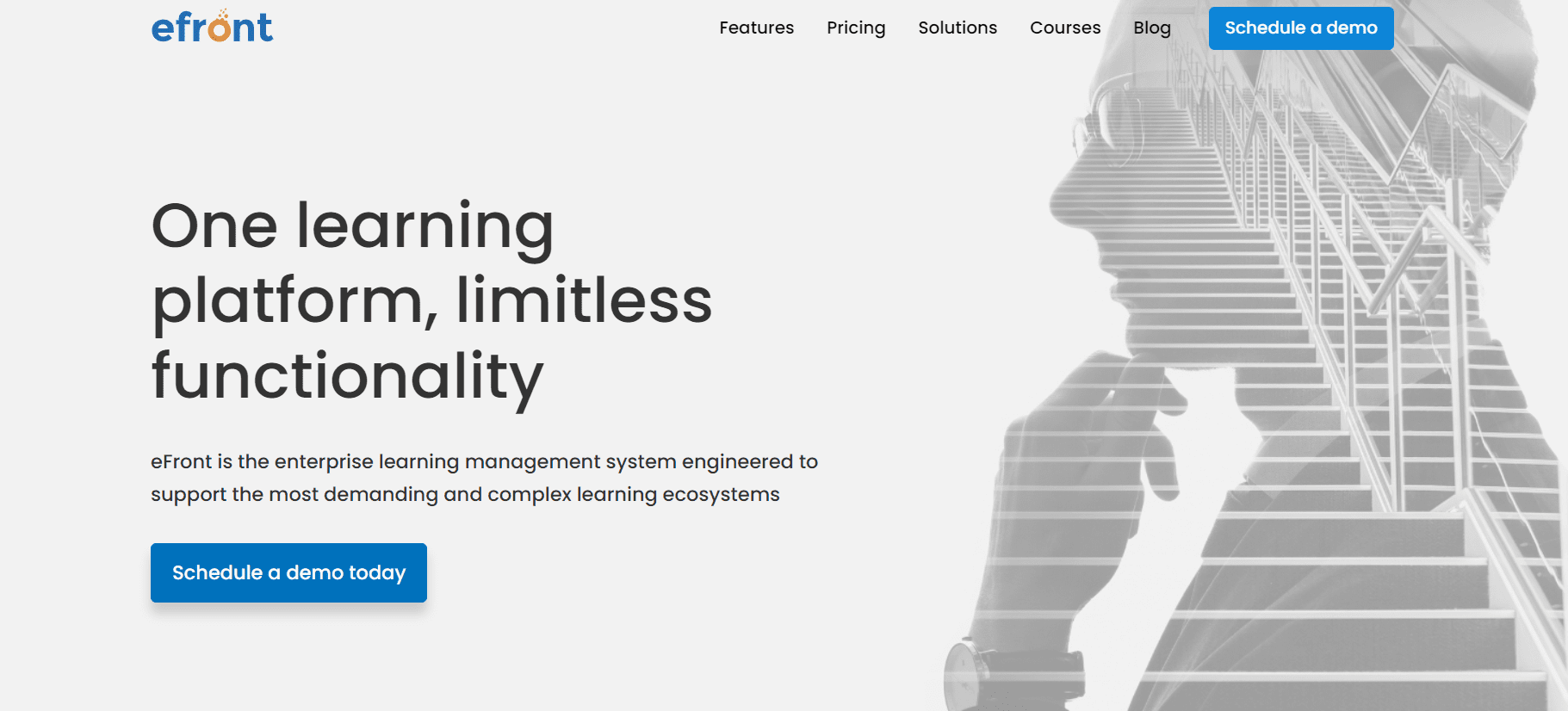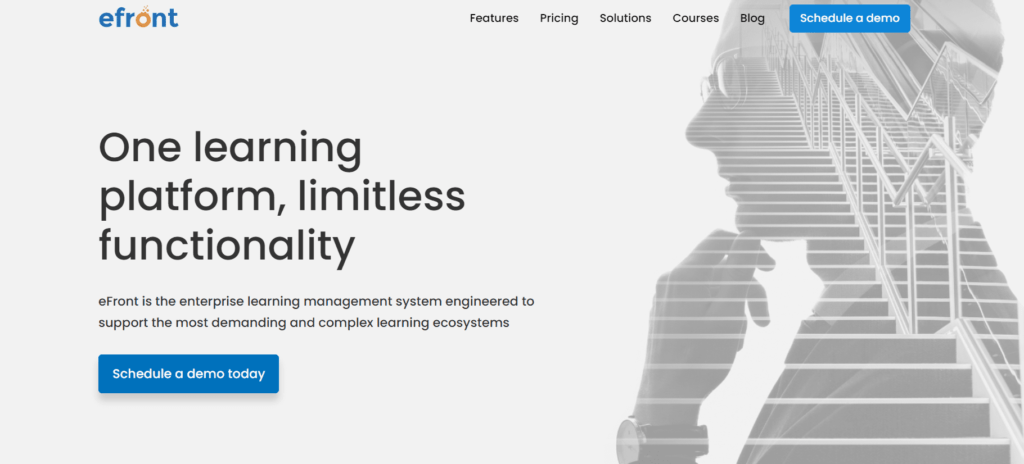 eFront is one of the most recent business learning systems on the market. It enters our list because it provides a wealth of tools, features, scalability, flexibility, efficiency, and dependability. It is entirely user-friendly and includes Gamification elements.
In terms of content, the eFront platform complies with all industry standards and allows you to modify and develop a wide range of courses and materials. This platform covers everything from workplace ethics to company management training and more. Please take a look at it.
Choosing the best online learning platform for your business, it's essential to consider your organization's specific needs and goals. By evaluating a range of online learning platforms and considering factors such as features and capabilities, ease of use, price and additional costs, support and resources, and scalability, you can find the best option for your business. The right online learning platform can be a valuable tool for creating and delivering effective training programs, helping your business save time and resources, improving the effectiveness of its courses, and reaching a global audience.