A sales training platform is a technology that allows organizations to create, deliver and track the progress of their sales training programs. These platforms offer a wide range of tools and features that make it easy for organizations to design and deliver engaging training content, assess the performance of their sales teams and track progress over time. With a sales training platform, organizations can provide their sales teams with the knowledge and skills they need to be successful, ultimately increasing sales and revenue. 
Additionally, the platform allows for custom branding and can be integrated with other systems, such as CRM, for better management and communication with the sales team. Sales training platforms are becoming increasingly crucial for businesses of all sizes as they provide an efficient and effective way to train sales teams and improve their performance.
Sales training is essential for any business that relies on a sales team to generate revenue. It provides knowledge, skills, and techniques to sales professionals to help them identify and engage potential customers, build relationships and close deals. Sales training can take many forms, including classroom-style training, online courses, on-the-job training, or a combination. The content of top-rated sales training programs can vary greatly depending on the product or service sold, the industry, and the target market. 
Most effective sales training programs include the basics of selling, product knowledge, effective communication and negotiation skills, and overcoming objections. Role-playing exercises and simulations are often used in sales training to allow salespeople to practice what they have learned in a simulated sales environment.
This approach helps them to apply what they've learned and get feedback on their performance. Sales training is beneficial not only for the sales team but also for the organization as a whole. It helps the company to achieve its sales objectives and ensures that the sales team is well-equipped to adapt to changes in the market. Additionally, consistent sales training also helps to boost morale and create a culture of continuous improvement within the sales team.
Features to look for in the best sales training platform
When searching for a sales training platform, there are several key features to look for. The best sales training platform should provide a comprehensive and engaging user experience while being easy to use and accessible. If you've chosen to improve your training, make sure you don't settle for a solution lacking these essential features and abilities:
Empowers Course Content Authoring to Meet the Training Needs
Getting new training content up quickly can be challenging for teams focused on product, marketing, and sales. It's crucial to have updated training material to train your sales team well. It can be addressed using content authoring, where anyone in your organization can create informative walkthroughs with the latest info, ensuring your team stays informed and ready.
Boost Training Effectiveness with Just-in-Time Enablement
Traditional lengthy training presentations and videos often face the "forgetting curve," where a large portion of the information is forgotten quickly. After just three days, a salesperson may need to remember up to 89% of an hour-long training. To overcome this, your organization can utilize just-in-time enablement, offering sales reps relevant information precisely when they need it. In short, specialized lessons, your team can efficiently learn and reference data, even during busy workdays.
Training across Multiple Tools to Get Suitable Training Materials
Your sales team relies on various websites and tools to complete tasks. Some sales platforms offer a way to access training from any web application through your web browser. It means your team can continue using their daily tools while having quick access to the most suitable training materials whenever needed.
Facilitate Organizational Changes to Enhance User Experience
In today's dynamic environment, it's crucial to have tools that keep your team informed about any changes. Change management allows you to send important updates directly within the application when there are product modifications, system status, or staff announcements. It ensures your team stays in the loop and adapts swiftly to any developments.
Simplified Sales Training Software for Effortless Integration
Sales training software that works with your favorite sales tools makes things even more accessible. Seek platforms that smoothly blend with widely used tools like Salesforce and Outreach. It ensures your training materials are available within the tool, syncing automatically whenever changes are made – and you don't need any technical expertise.
09 Best Sales Training Platforms Look in 2023
With a clearer understanding of what to look for when choosing an online sales training platform, you'll be better equipped to pick the best option for your team's needs. 
Here is a breakdown of nine best sales training software platforms : 
Paradiso LMS
Lemon learning
Mindtickle
Brain shark
Edapp
ProProfs
Ruzuku
Learndash
Absorb LMS
Paradiso LMS stands out as the top choice for dynamic sales training. You can easily craft courses by starting from scratch or leveraging existing resources. Diverse content formats like photos, videos, documents, and audio ensure your eLearning portal or business needs are met. 
The platform offers smart list-based course planning, simplifying recurrent courses with drag-and-drop management. Engage learners through interactive surveys and quizzes. Gamification features, including achievements and a leaderboard, enhance the learning experience.
Advanced Features:
Product Training
Training on standards and procedures
Examine which of your employees performs better
Updating training materials
Identify and Analyse Skill gaps
Track Performance reports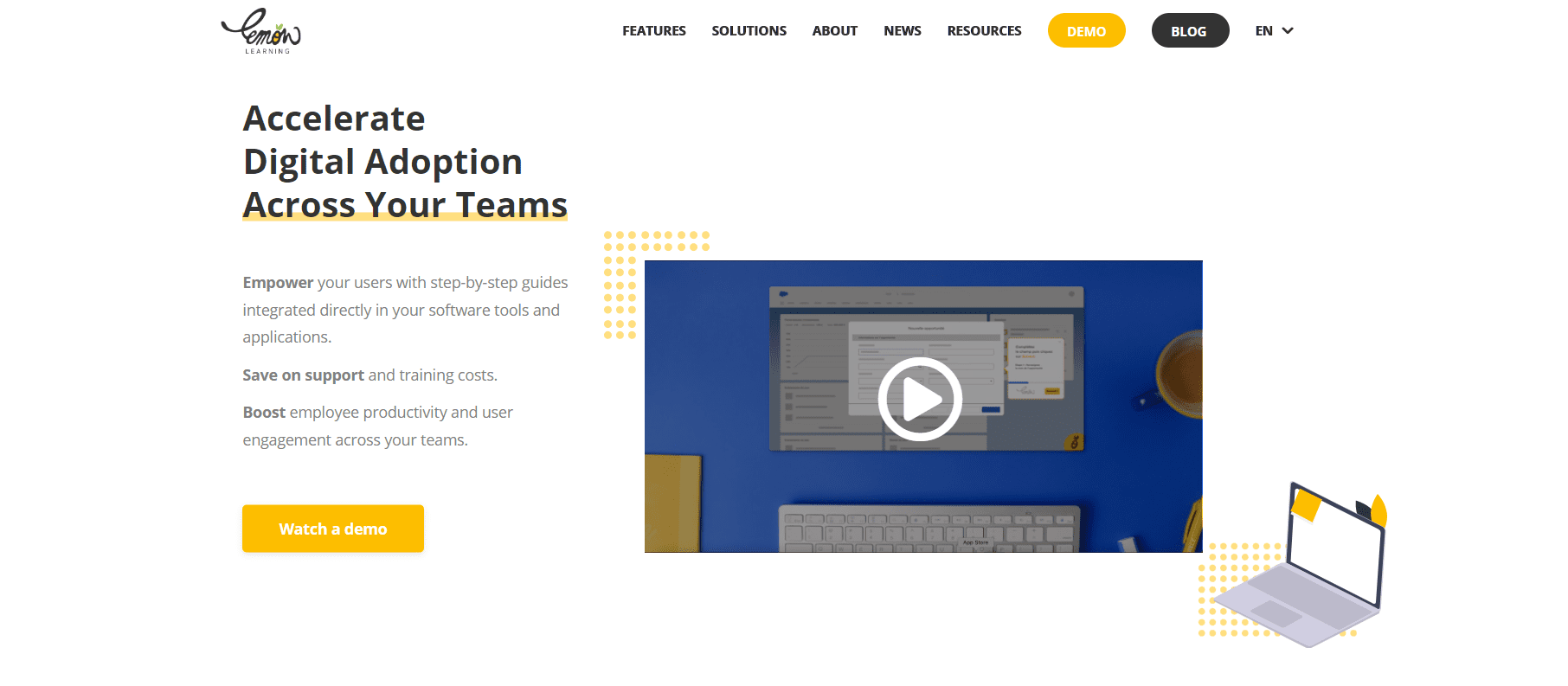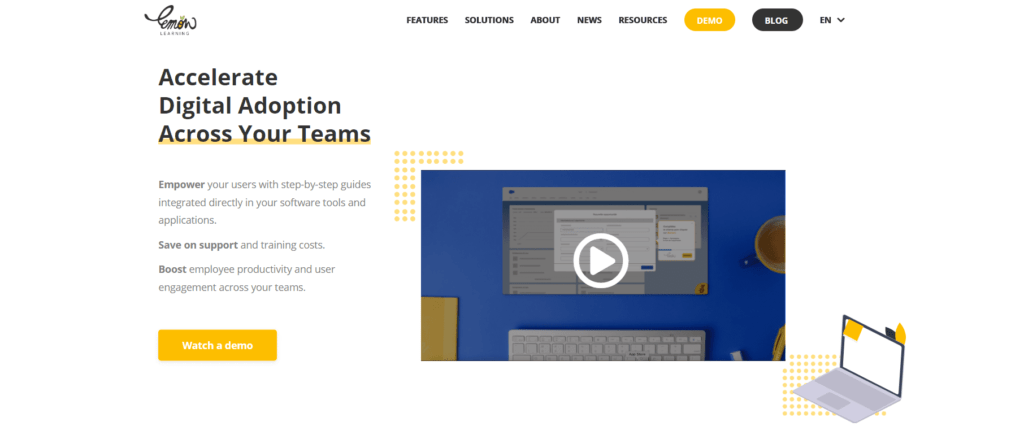 It is an all-in-one training platform that aids in rapid onboarding, training, and long-term adoption of sales software. Lemon Learning connects with any web-based sales tool to deliver in-application prompts and learning resources that are available when needed. Lemon Learning interacts with top market platforms such as Salesforce, Oracle, and Dynamics365. It provides over 100 ready-to-use content resources to assist Salespeople in creating leads, reports, contacts, opportunities, and more.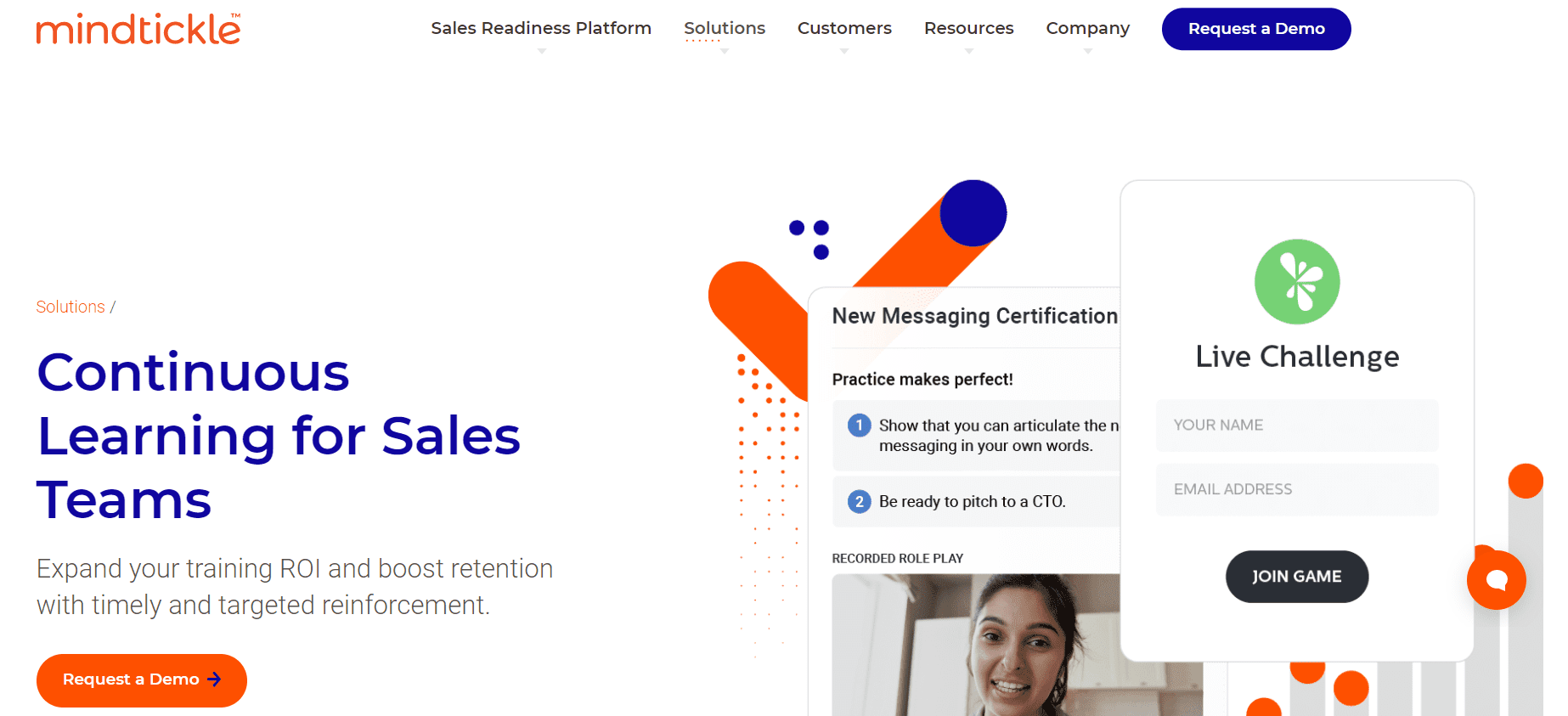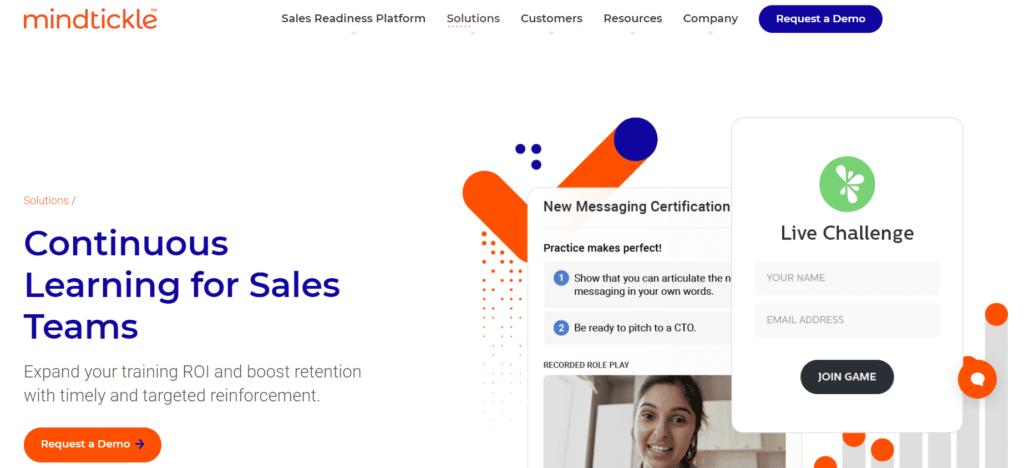 It is a sales-ready platform and learning management system noted for coaching, content management, and sophisticated user analytics. Companies can import current Sales and Marketing materials or employ a cross-departmental content collaboration feature. It offers detailed reports that track the learning process and user interactions with material; it can also assess role-play and real-world performance using AI.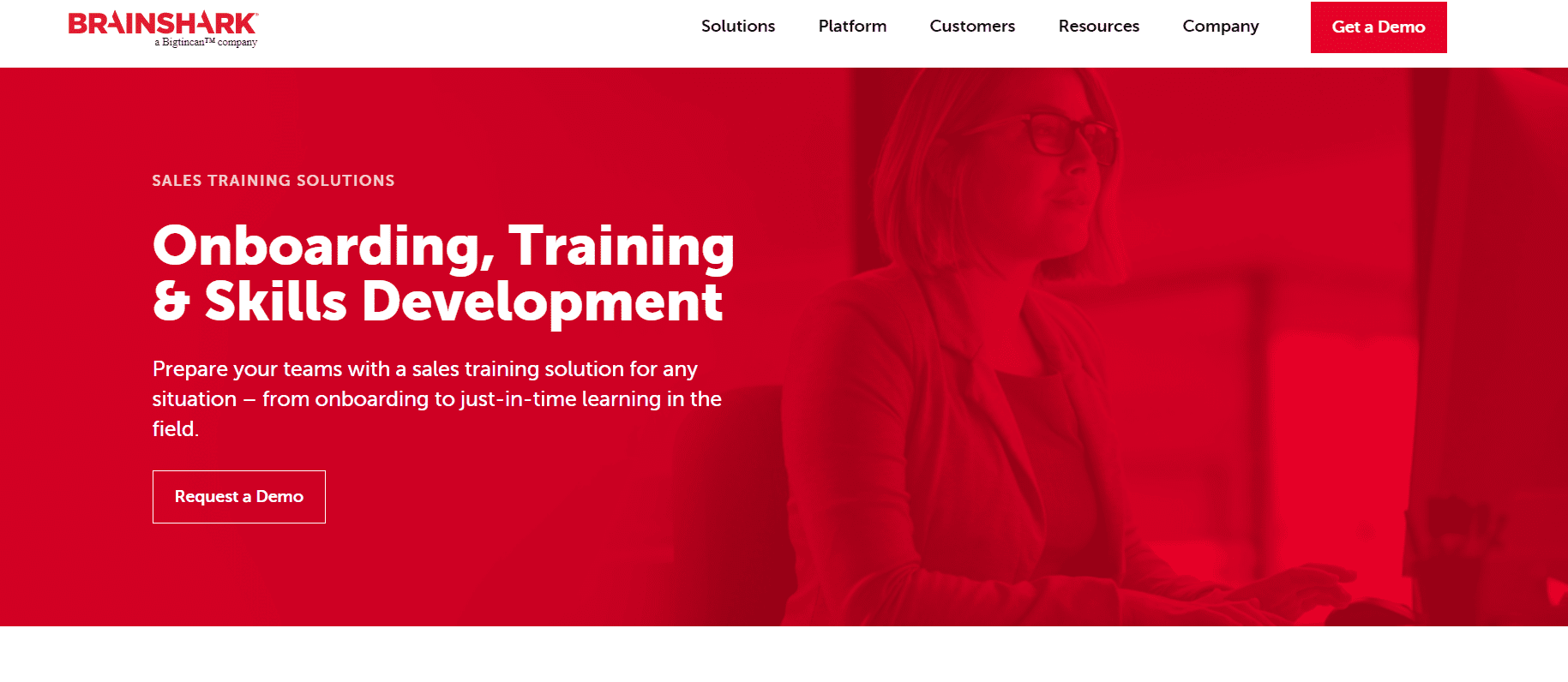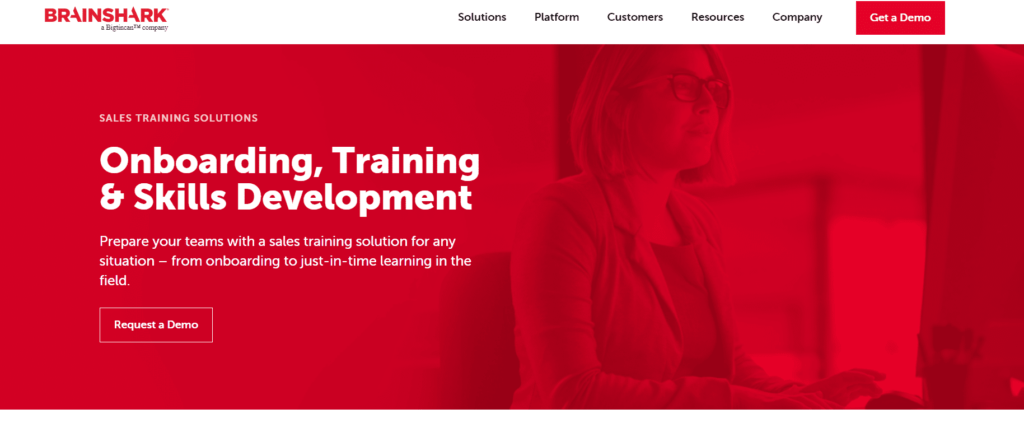 It is a sales readiness platform that provides onboarding, training, and user analytics to help salespeople improve their performance. It coaches Sales teams based on the use case, job, and industry preparedness objectives. It includes an LMS to organize and develop learning content, concentrating on video content.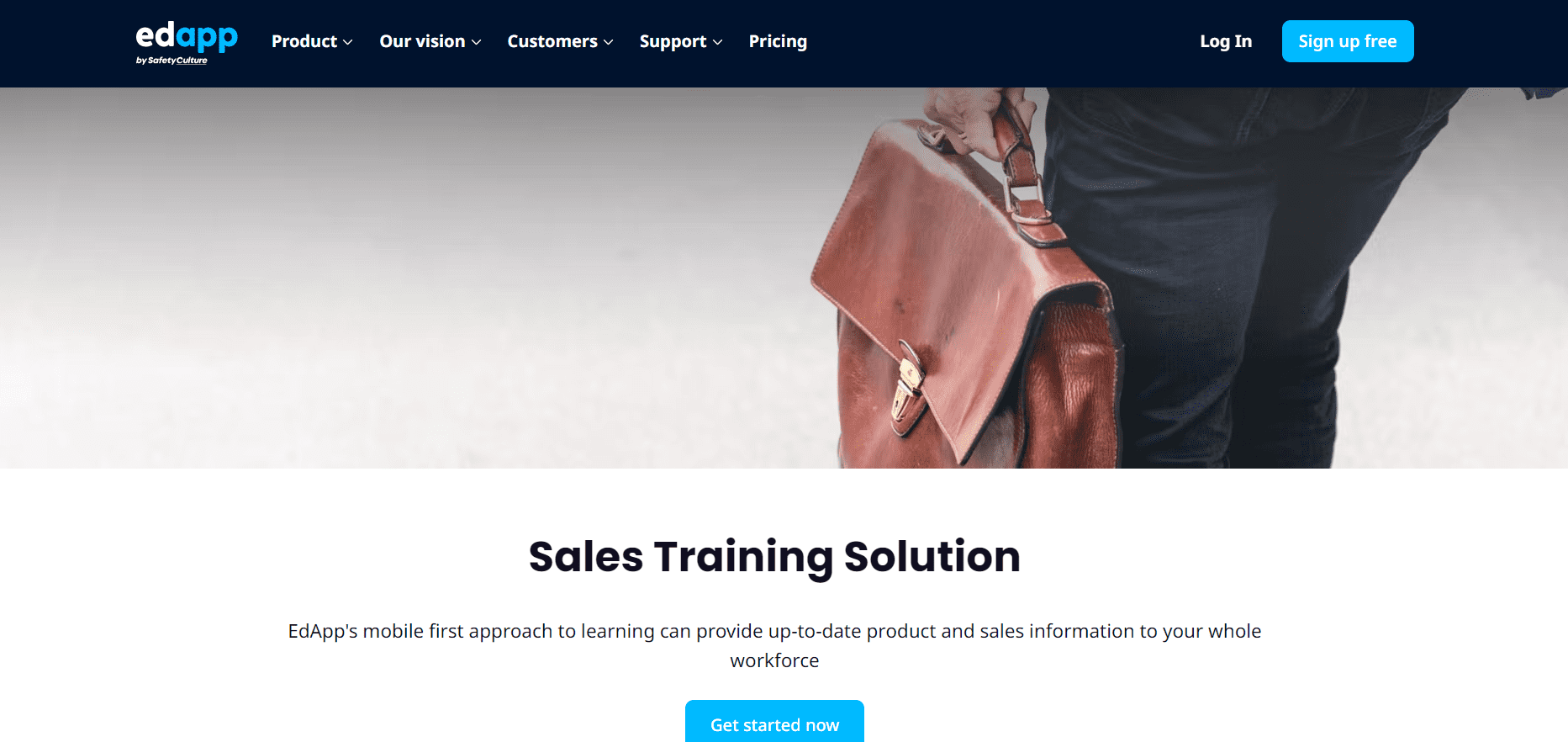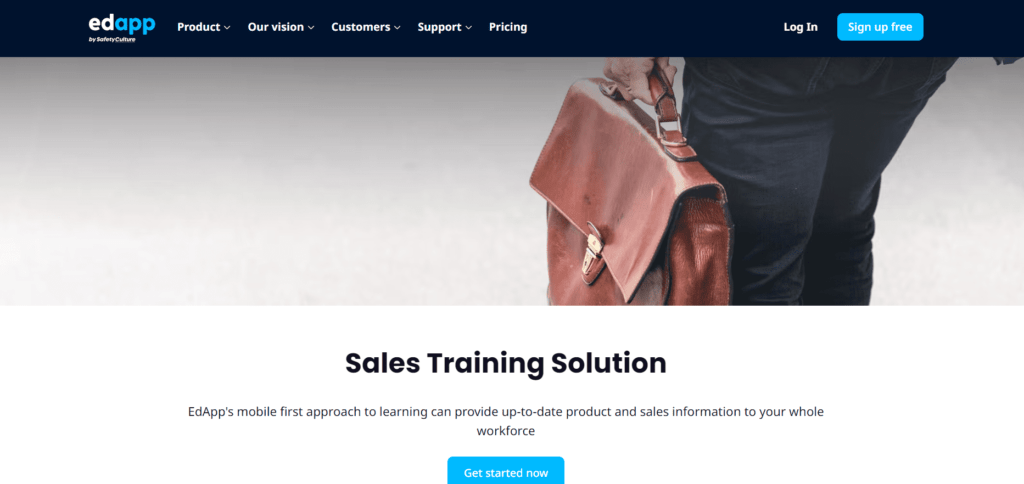 Edapp is a mobile-first learning management system that focuses on training content gamification. The app is great for sales representatives that need support on the road or often travel. Edapp lets you develop unique training material, import and convert current PowerPoint training information, or use the platform's existing content collection, which has 1000+ ready-made courses.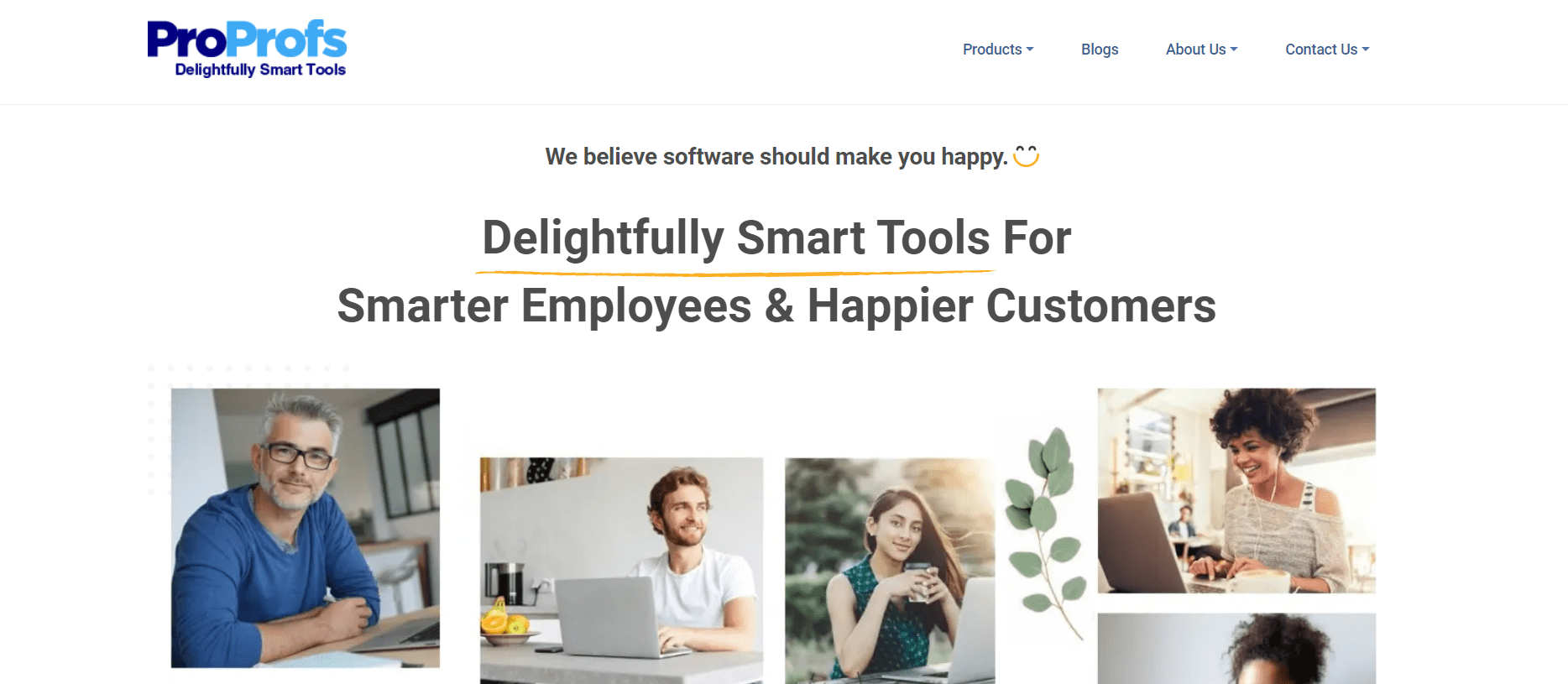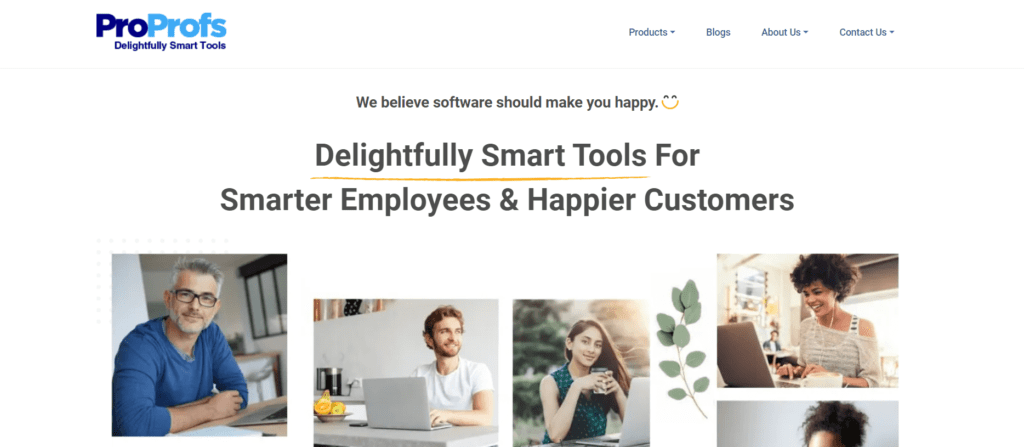 ProProfs Sales Training is a comprehensive and user-friendly platform that offers a wide range of sales training modules to help your team members develop the skills they need to close more deals and increase revenue. With its flexibility and customization options, ProProfs allows you to create custom training programs tailored to your team's specific needs and goals, track progress, and measure results to identify areas for improvement.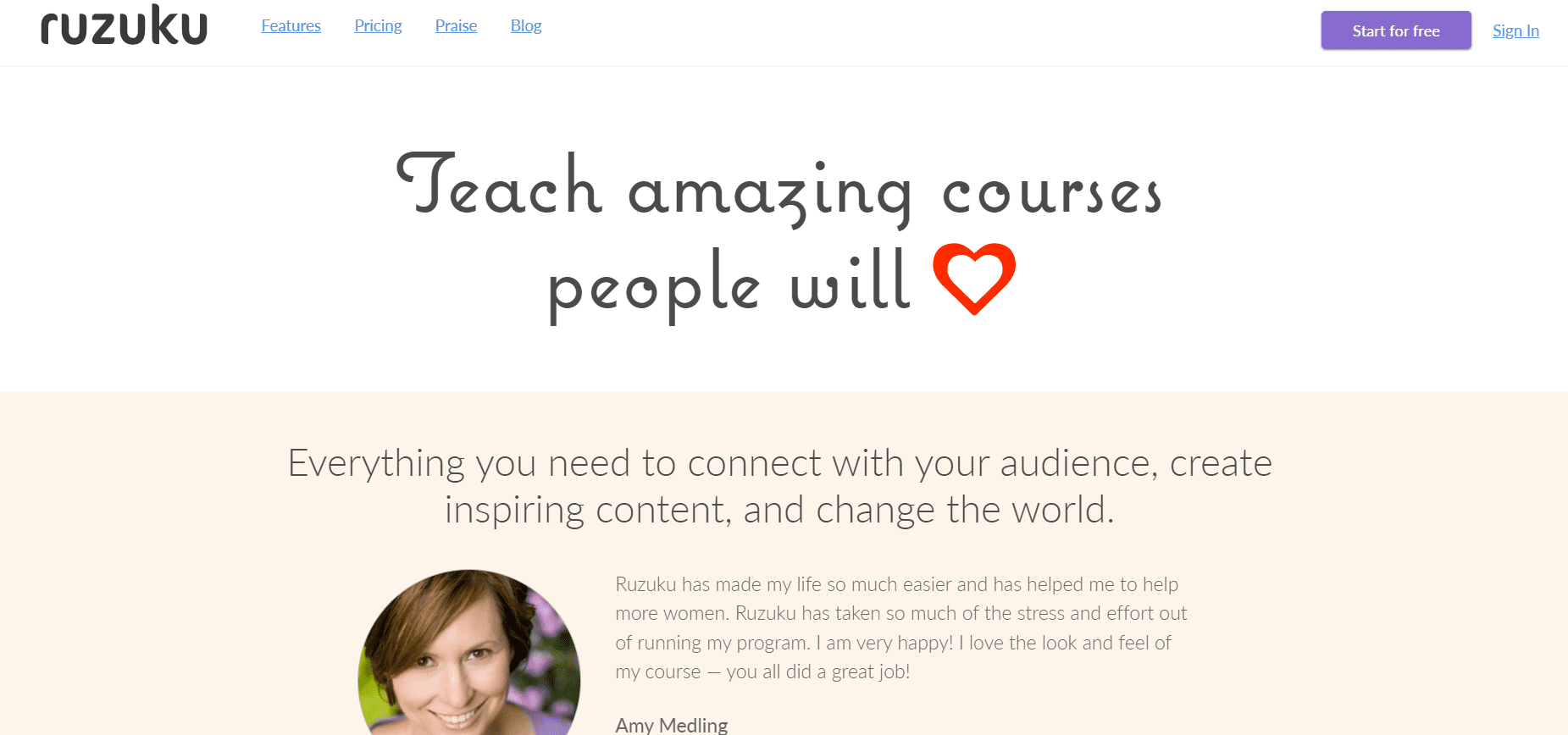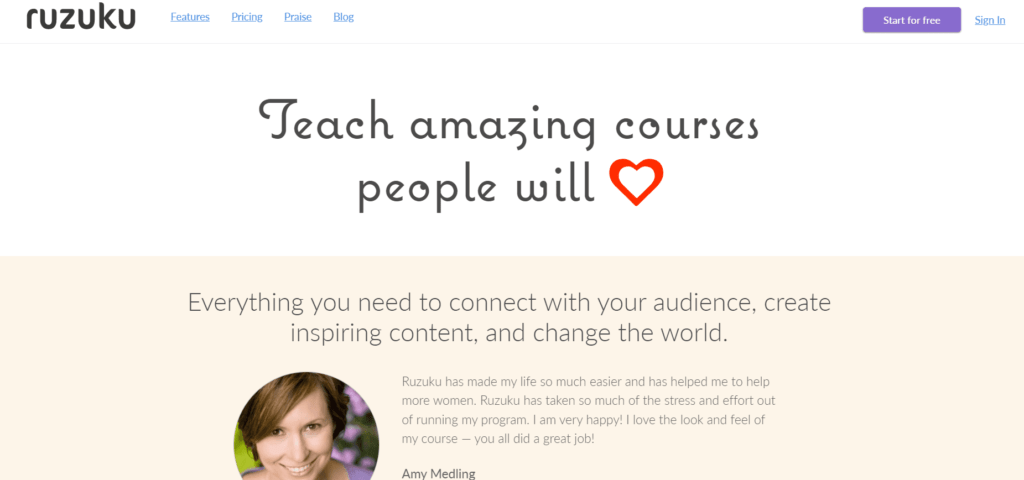 It is a modern and intuitive sales training platform that helps businesses to create, deliver and manage professional sales training programs. It offers an easy-to-use platform with many features, including course creation, quizzes, surveys, assessments, and analytics. Ruzuku is designed to make it easy for businesses to create, manage and deliver effective and engaging sales training programs.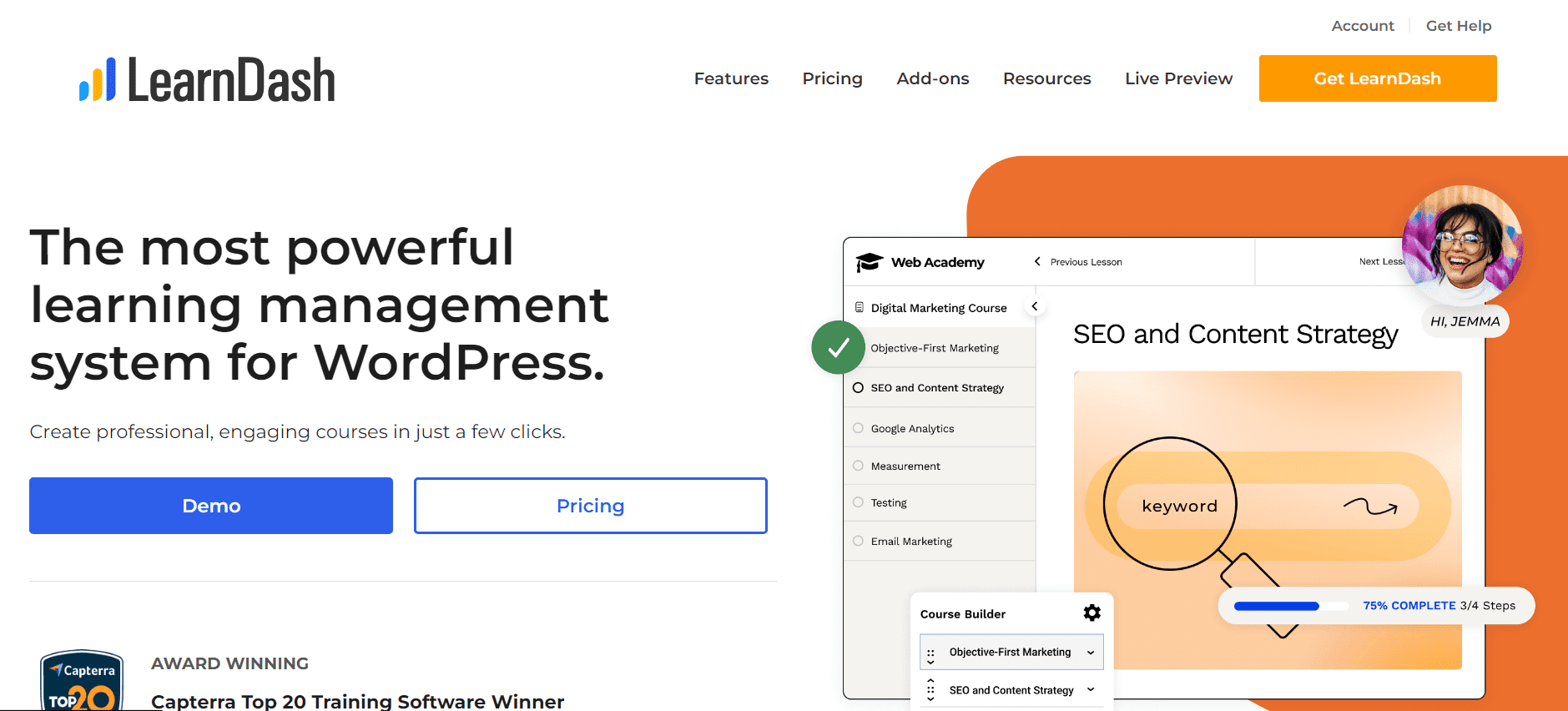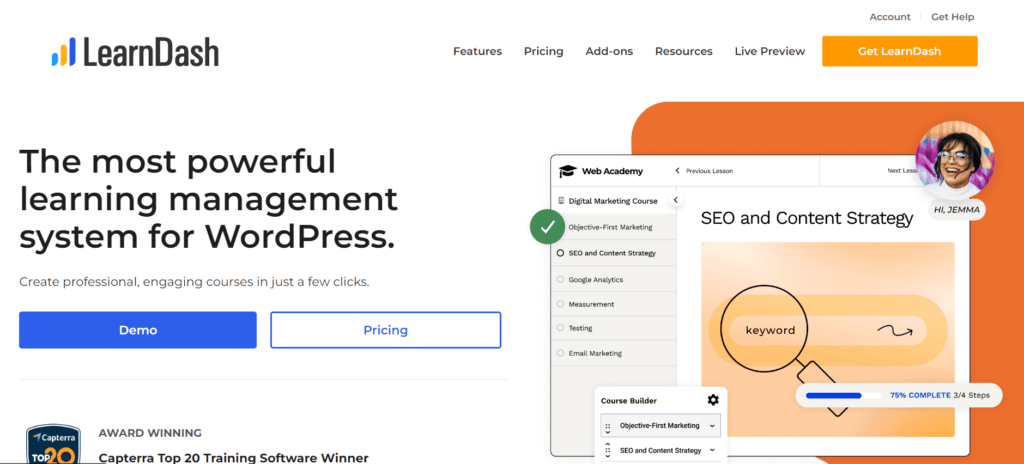 It is a powerful and user-friendly sales training platform that enables businesses to easily create, deliver, and manage professional sales training programs. It offers various features such as course creation, quizzes, surveys, assessments, and analytics to help businesses create compelling and engaging sales training. It is designed to make it easy for companies to train their sales team, track their progress, and measure the results of their training.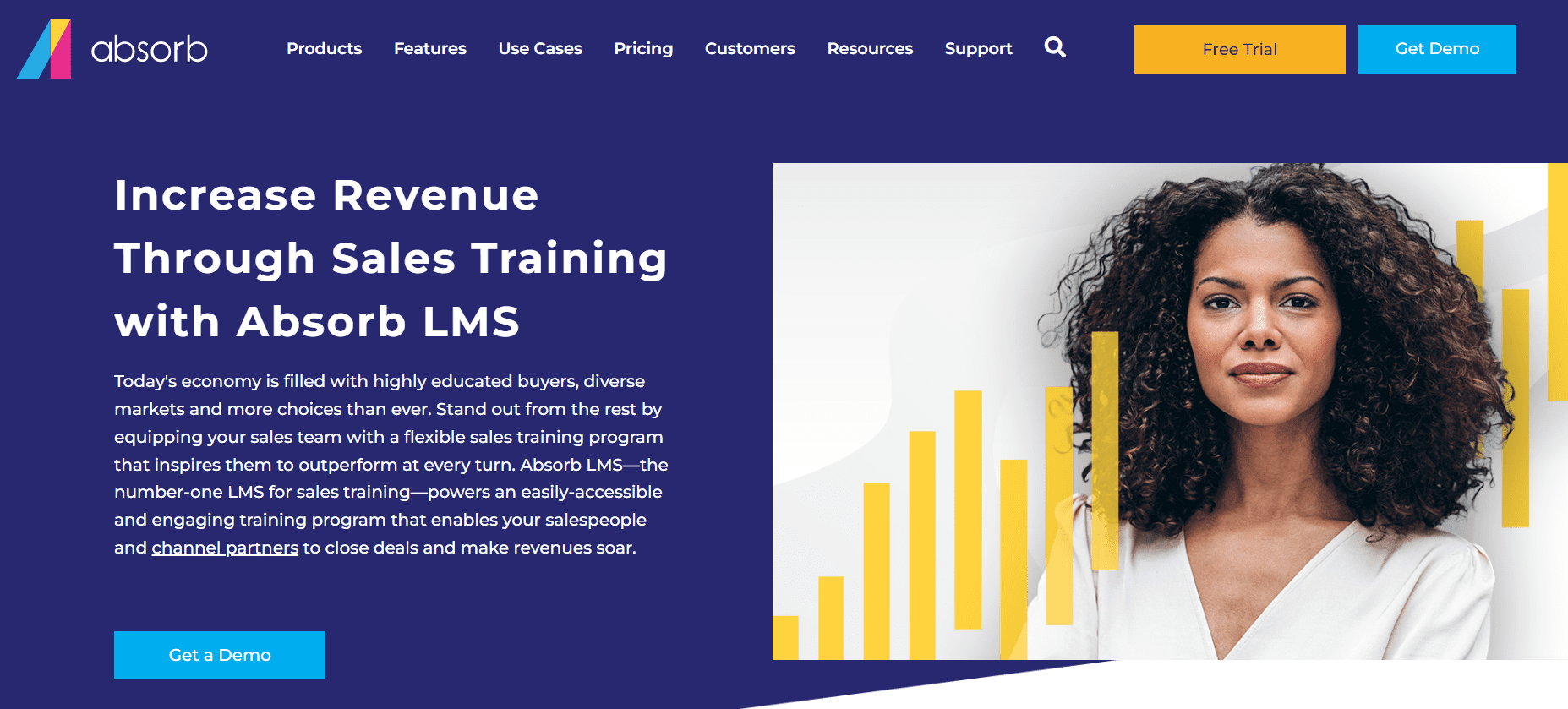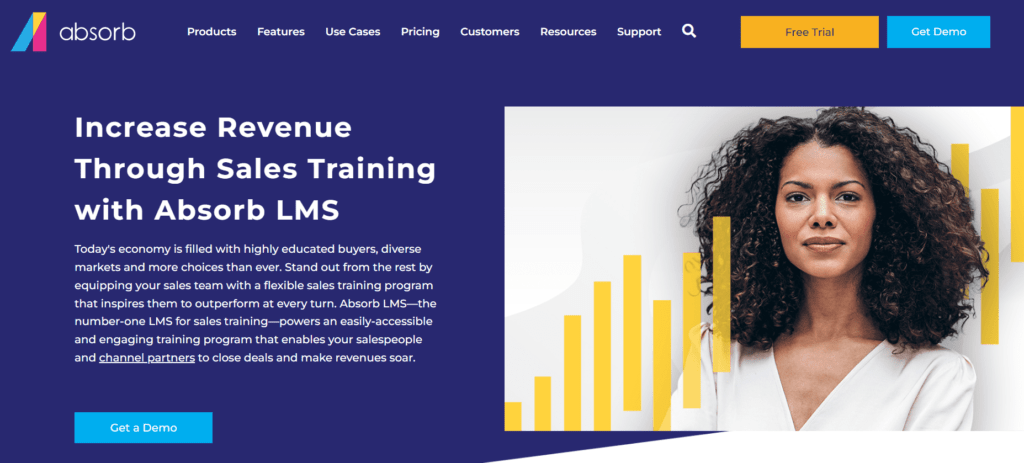 With the world's finest online sales training platform, you can unleash the potential of your sales force, surpass your goals, and outperform the competition. Whether your organization is large or small, expanding or worldwide, Absorb LMS has a solution to reach out to your employees and motivate them to achieve. Absorb LMS, with a mission to offer forward-thinking enterprises great eLearning, accessible mobile learning, intuitive design, and seamless connections, offer limitless alternatives to fulfil the demands of your sales staff.
How will Paradiso LMS help to achieve best sales training success?
Training sales employees through a best sales training platform like Paradiso LMS helps to boost productivity and work performance. Here are some benefits you will get from Paradiso LMS:
1. Easy to build custom content
We realize that a successful sales training course includes industry-specific audio and video modules. The sales training LMS enables you to build custom content with tools like Paradiso Composer and tailor your training programs to specific skill sets required for sales. It's a cost-effective and dependable content creator that works with any format. It is also SCORM/xAPI compliant.
2. Integrations like Salesforce
With the Salesforce connection, you can provide just-in-time training and uninterrupted user experience. This integration allows you to access and deliver staff training within the Salesforce, eliminating the need to transfer platforms. Paradiso LMS also integrates with SAP and 100+ other software for immersive learning. SSO allows you to have universal access with a single set of credentials.
You may use sales training software to include social learning in your eLearning strategy. With social learning, adoption is a lot simpler. Your employees can skip travelling to a lab to practice the skills they have learned. Connect to your social media sites on your training courses and collaborate to make learning fun and interesting.
To keep your organization's learning strategy alive, collaborate with learners to create a dynamic learning culture that encourages creating, sharing, and learning together. To increase responsibility and track knowledge diffusion within your business, form groups.
5. Robust analytics and reports 
To assist decision-making, sales training software helps track employee progress, training status, and more in real-time. Sales training LMS facilitates easy access to all the reports in a single place, saving time and effort in the long run. It also helps identify strong and weak players that need improvement.
Best Sales training platform is essential for any business that relies on a sales team to generate revenue. They provide knowledge, skills, and techniques to sales professionals to help them improve their performance, close more deals, and ultimately drive more revenue for your business. To make the best choice, look for a platform that offers flexibility, allows tracking progress, includes interactive and engaging elements, offers comprehensive reporting, and can be customized to your business needs. With the right platform, you can ensure that your sales team is well-equipped to succeed in today's competitive market and will help you achieve your sales objectives.