Vendor training platforms are like personal trainers for your business' workout routine. Just like how a personal trainer helps you reach your fitness goals, a vendor training platform helps your business reach its goals of having well-trained and skilled vendors. 
Think about it; you want your vendors to be the best they can be at what they do, right? A Best vendor training platform make that happens. It's got all the tools you need to train your vendors effectively and efficiently.
Training your vendors is crucial because it helps your business stay competitive and up to date with industry trends and regulations. It also minimizes the risk of errors and non-compliance and ensures that your vendors deliver the right products and services to meet your business needs.
Vendors are working towards the same goals and standards. That's what a vendor training platform can do for you. It's having a personal trainer for your business. And it's an investment that will pay off in the long run.
What is a Vendor Training Platform?
It has something extraordinary for businesses – a free online platform to train your customer service team. You can even buy special courses from us for different parts of customer service. These courses help managers and employees get better at their jobs. The courses cover the essential things about customer service and how they fit in any company. It's like investing in learning that makes your team awesome and brings in more money.
Benefits of Choosing a Best Vendor Training Platform:
1. Hassle-free recruitment, assessment, and onboarding of vendors:
This training platform streamlines vendors' recruitment and onboarding process, making it easy to assess their skills and qualifications and quickly onboard them to your organization. It saves businesses a lot of time and effort and helps to ensure that only the best vendors are selected for your organization.
2. A single dashboard for all vendor and supplier-related information:
This platform provides a single, centralized location for all vendor and supplier-related information, making it easy to access and manage. It helps improve transparency and accountability and allows businesses to make more informed decisions about their vendors and suppliers.
3. Third-party integrations and data storage:
A vendor training platform can be integrated with other third-party systems, such as HR software, to help businesses to manage and track vendor information. Additionally, vendor training platforms often include data storage capabilities, which can help companies to keep their vendor and supplier information organized and accessible.
4. Easy contract management:
A vendor training platform often includes contract management features that can help businesses to manage vendor contracts and agreements. It can help ensure that all vendors meet the terms of their contracts and help enterprises make more informed decisions about vendor renewals or terminations.
5. Transparency in collaboration and communication with vendors:
A vendor training platform can help businesses to collaborate and communicate more effectively with vendors. It can improve transparency and trust between companies and their vendors and help ensure that vendors meet the business needs and expectations.
6. Ongoing support for vendors:
: vendor training platforms often include ongoing support for vendors, such as training resources and customer support. It can help vendors stay up-to-date with industry trends and meet business needs and expectations.
What Are the Innovative Trends and Approaches to Vendor Training and Development?
Training and developing vendors are super essential in managing them. It makes sure they're good at giving quality products and services. But this training isn't one-size-fits-all. It needs to change as vendors and clients change. In this article, we'll check out some new ideas in vendor training and development. These can make your vendor management strategy even better.
Virtual and In-Person Learning
Vendor training is moving online and blending with in-person learning. It is a big deal, especially since COVID-19. Online learning uses digital tools to teach, interact, and check how well you learn. It's cool because it's flexible, works for many people, and makes learning more personal. Vendors can learn whenever and wherever they want, saving time and money. It also lets you teach many vendors across the globe the same way. Plus, you can make the training match each vendor's needs. It helps vendors learn better and keeps them excited to improve.
Gamification and Interactive Simulations
Imagine learning through games and role-playing! That's a popular thing in vendor training. It's like playing, but you're also learning skills you need. This approach is growing because it makes learning fun and engaging. When vendors practice in these game-like situations, they get better at their jobs. They even earn rewards instantly, which feels great. Plus, it encourages teamwork and solving problems together. These games provide essential information about how well vendors are learning. It helps trainers know what's working well and what needs more focus.
Microlearning and mobile learning
Picture this: learning that's like having small, delicious snacks throughout your day. That's microlearning! It's perfect for busy folks. Instead of long lectures, you get quick, easy lessons. Imagine checking your phone for a new tip while waiting in line or during a break. It's like getting helpful info in little doses. You remember it because the lessons repeat. It is impressive for vendors who have lots on their plate. They can stay on top of things without feeling overwhelmed. It's like having a pocket-sized learning helper always there when needed.
10 Best Vendor Training Platform That Will your Business to Grow Faster
Discover how LMS for vendor training can simplify your entire training process and enhance learning. We'll guide you in comparing different vendor training LMS options so that you can pick the perfect fit for your organization. Improve training efficiency and create engaging learning experiences with the right LMS vendor.
Top 10 LMS for Vendor Training As Below :
Paradiso LMS
TalentLMS

eFront

 

Docebo

 

Absorb LMS

SAP Litmos 

 

LearnUpon

 

 

iSpring

Learn LMS 

 

Moodle 

 

TalentCards

 

 
Paradiso offers specialized Best Vendor Training Platform. These solutions provide businesses with a user-friendly platform to handle vendor training efficiently. With our system, companies can guarantee that their vendors receive proper training on their products and services. Monitoring training progress and outcomes is simple, ensuring vendors are well-prepared.
Choosing Paradiso LMS benefits vendors aiming to enhance their employees' training and education. Our solutions are specifically designed to cater to vendor requirements, offering a variety of features that simplify the process of creating, implementing, and monitoring training courses. With Paradiso LMS, vendors can ensure their employees receive high-quality training that meets their needs and industry demands. 
Features
Course creation tools with a drag-and-drop interface and multimedia support
Tracking and reporting on learners' progress
Built-in communication and collaboration tools
Mobile responsive design
Customization options for branding and reports.
Support for SCORM and TinCan
Single Sign On, Advanced Reporting, Multilingual
Customer Success Team Focused on You
Enhanced Customization Abilities
Open API and Automation Capabilities
Diverse Learning Environments
Reliable Security for Enterprises


It is a powerful learning management system (LMS) designed to ensure adequate training outcomes. It's commonly utilized to onboard new employees and offer compliance, product, and skill training. Moreover, you can also use it to train customers, partners, and external groups. With a focus on continuous learning, It provides exceptional customer support to guide you through your training projects and help you achieve your goals. 
Features:
Easy Compliance Management
Several Categorizes of Course Assignments
Content Library
Combining Online and In-person Learning
Automated Report Scheduling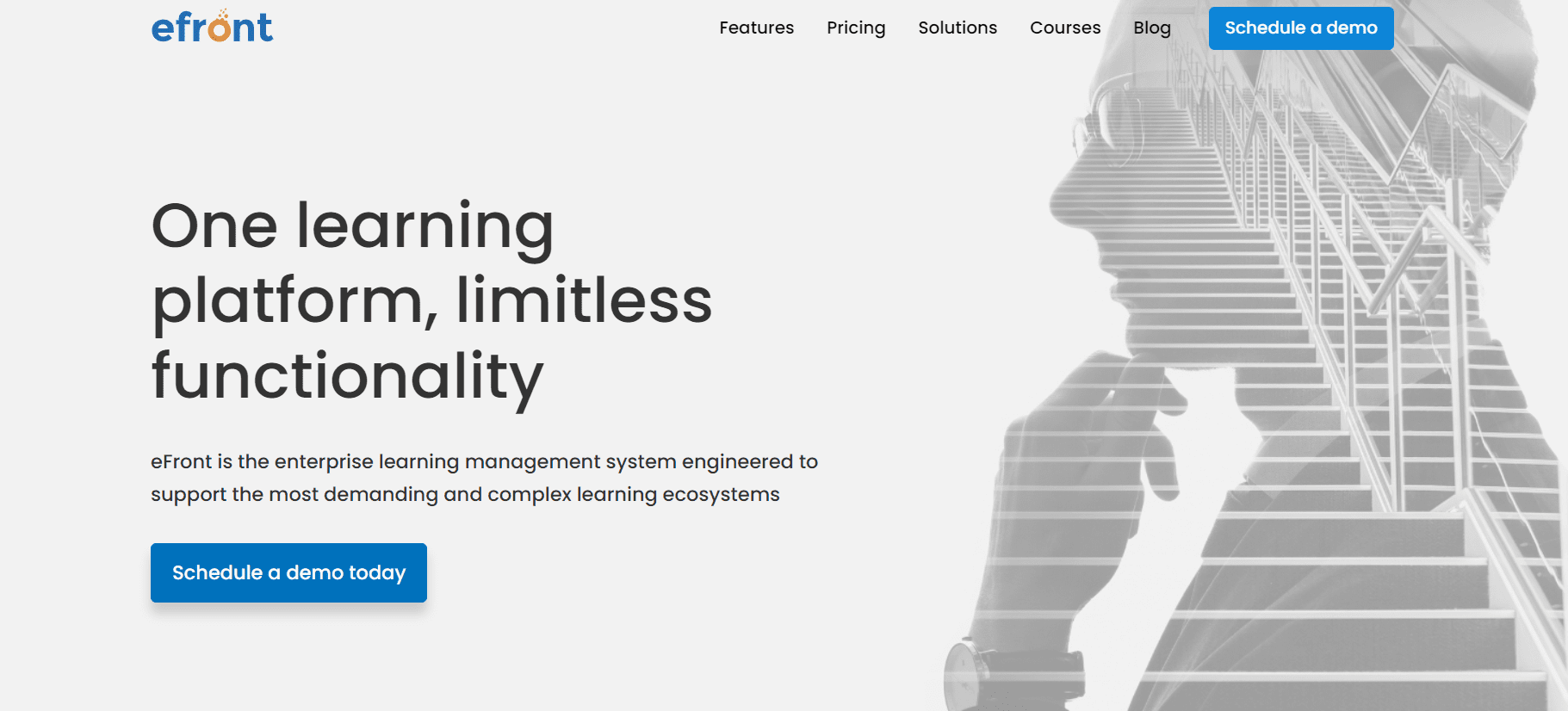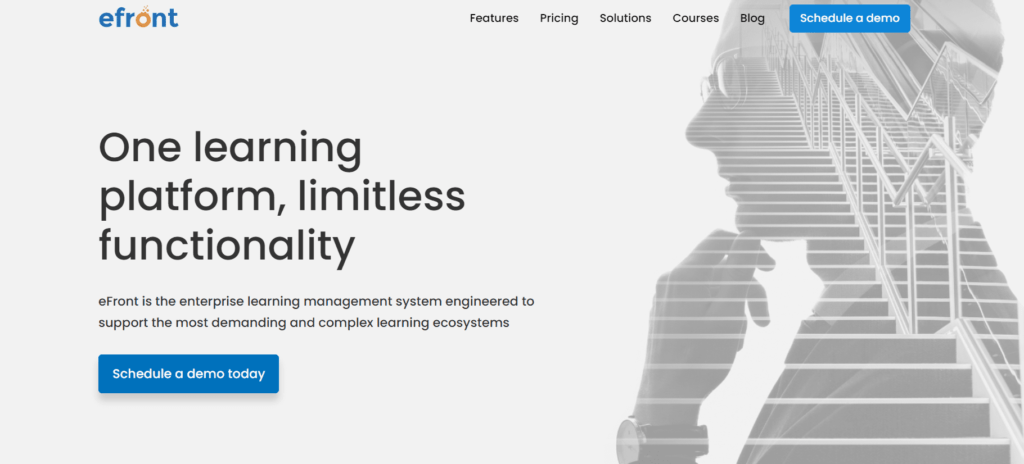 It is a cloud-based tool designed to assist companies in handling investment activities, including reporting, accounting, fund administration, and asset servicing. It has various features such as risk management, benchmarking, investment tracking, fund management, and performance analysis. Users can generate reports to analyze performance, aiding decision-making and simplifying processes. Pricing details are available upon request, and customer support is accessible by phone and online.
Features
Effortless Certifications Management
Create Courses Within the System
Learning on Mobile Devices
Tracking Skills Progress
Manage Classroom Activities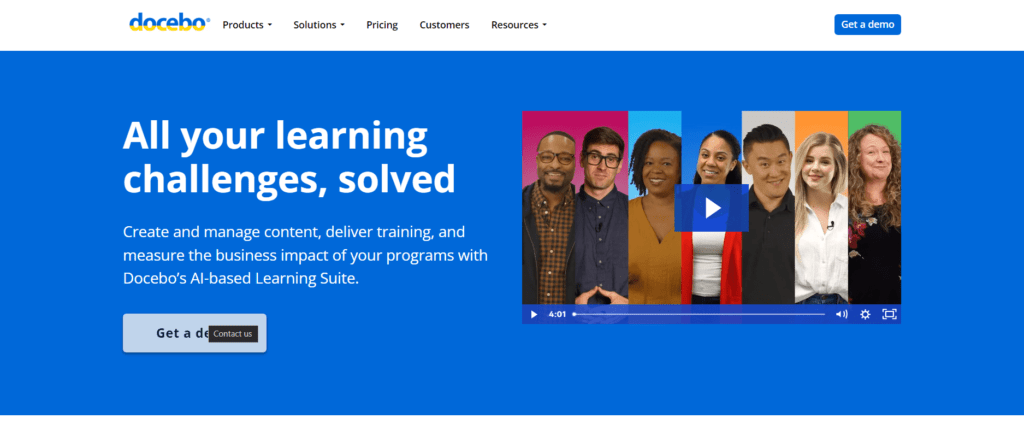 With Docebo, you can experience the uprising of enterprise learning. Its comprehensive tools change how businesses handle learning, from creating and managing content to measuring its impact. Flawlessly integrate formal and social learning into your existing systems, fostering a flexible, measurable learning environment that aligns with your organization's goals. With Docebo, you can take on any learning challenge and cultivate a culture of continuous learning. 
Features
Diverse Scoring Systems
Personalized User Login Page
Attendance Monitoring
Support for Learning on Mobile Devices
Visual Dashboards and Reports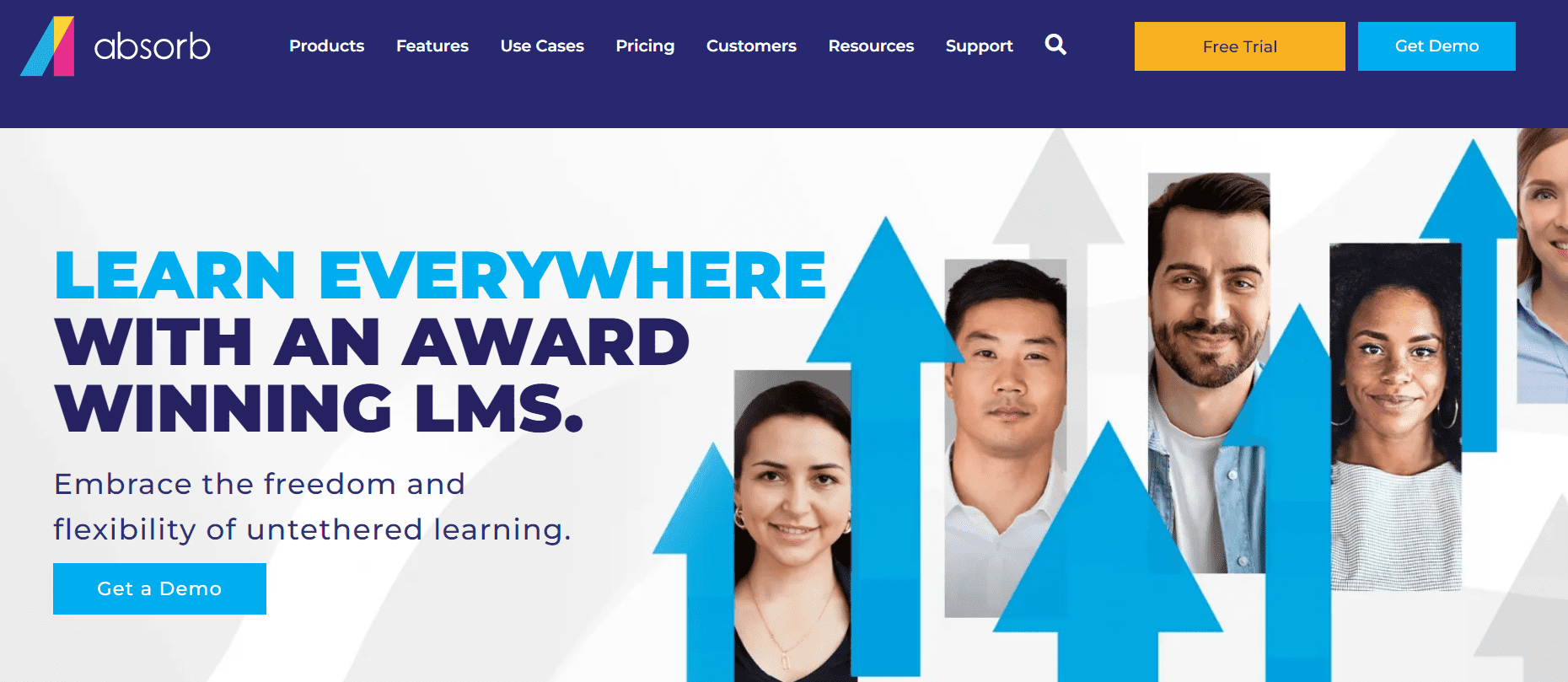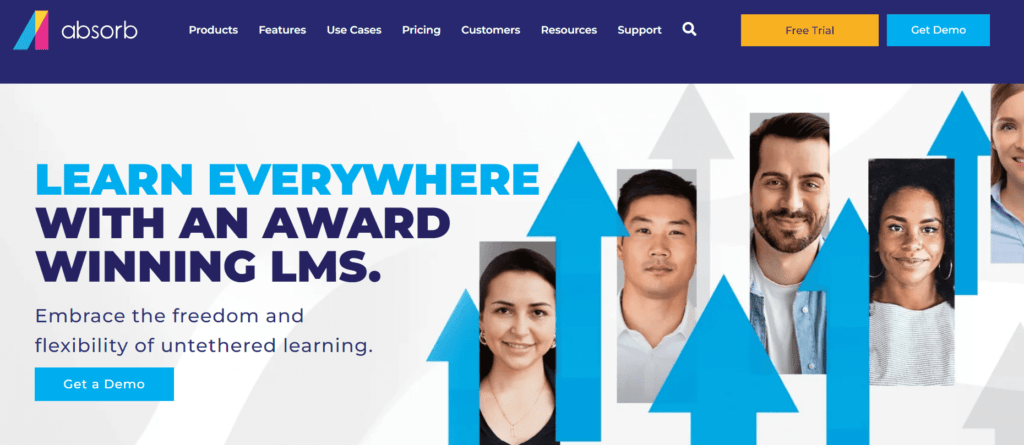 It boosts learning and enhances workplace efficiency, securing top spots in the categories of Standalone Corporate Learning Management Systems and Customer Education Software. Absorb aims to assist businesses in reaching training objectives by delivering impactful learning experiences with measurable outcomes. The latest Absorb LMS learner experience empowers users to finish more courses and stay actively involved in their learning journey. 
Features
Live Instruction Sessions
Managing and Storing Content
Evaluation and Tests
Deliver and Monitor Content
24/7 Availability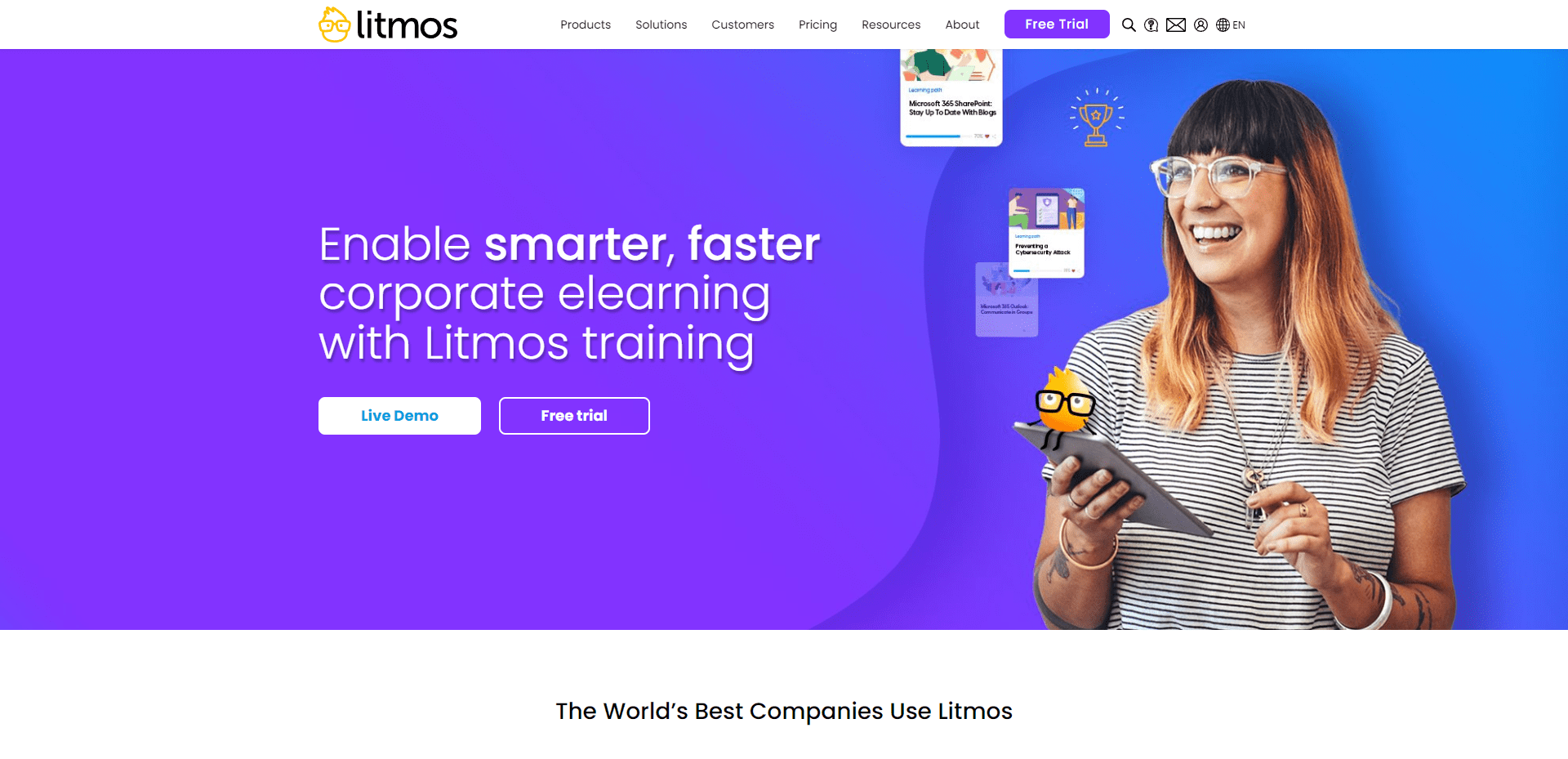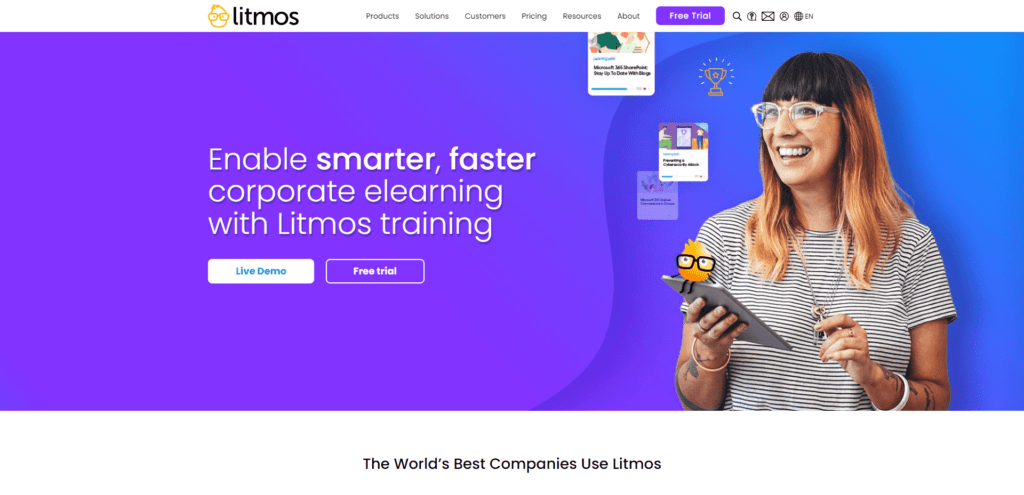 It is a company that creates online learning solutions for successful businesses. It provides a user-friendly Learning Management System that's known for its simplicity. They also offer a wide range of learning materials for various topics. Many companies rely on Litmos to develop, organize, and share educational content with their employees, customers, and partners. With Litmos, you can easily create a learning environment that suits your organization's needs. 
Features
Course Content Creation
Managerial Portals and Oversight
Curated Content Libraries
Effective Course Management
Dedicated Customer Training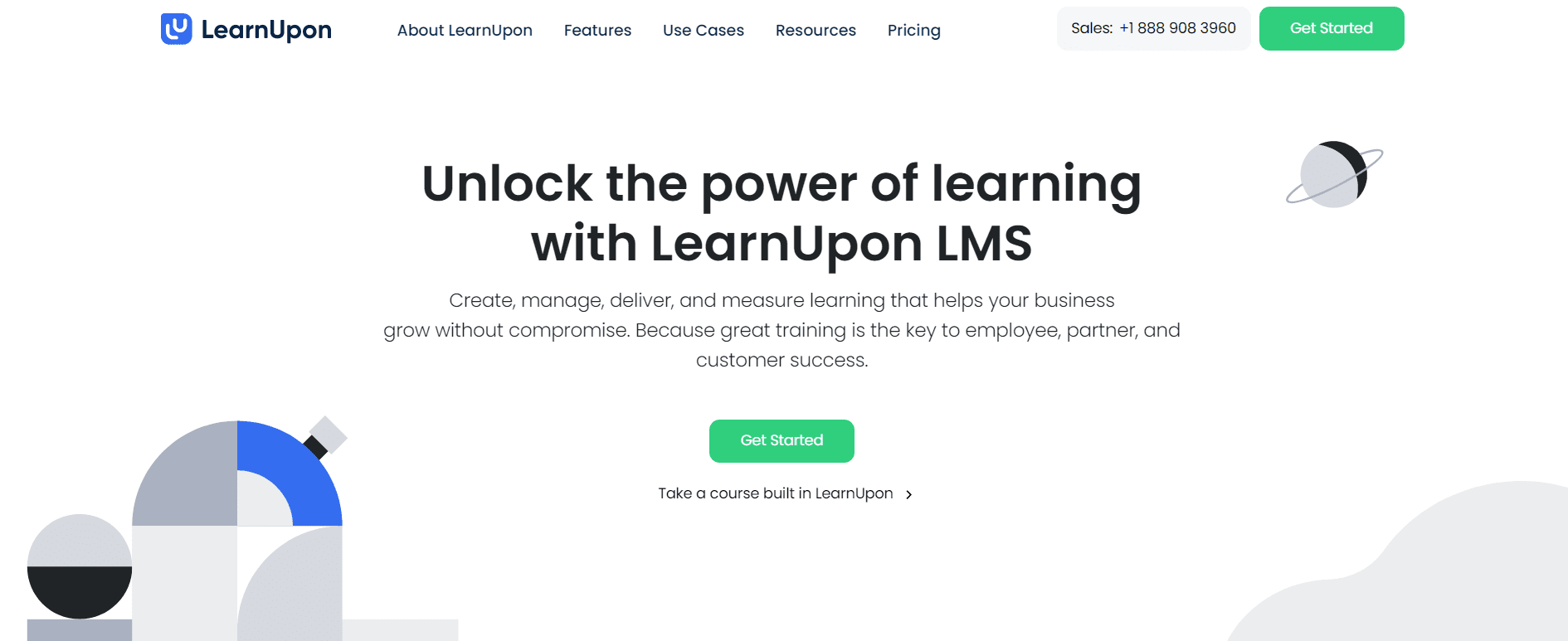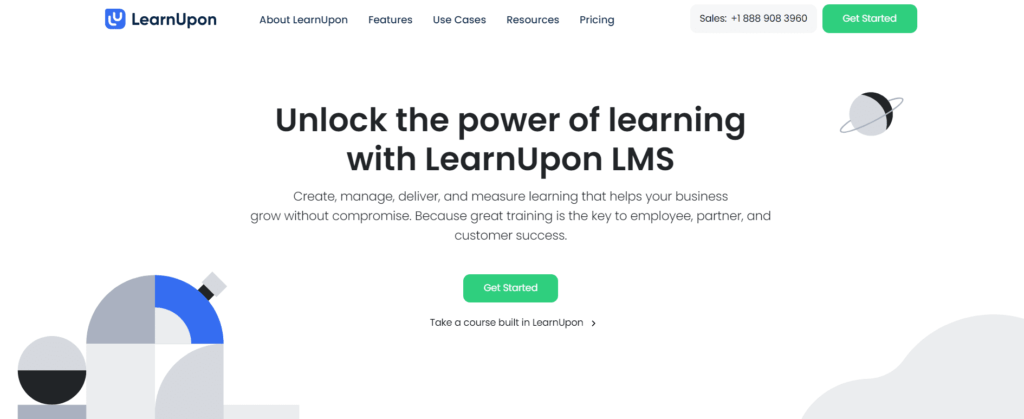 It is a comprehensive Learning Management Software created for small businesses and startups. It's designed to work well on Windows operating systems. This online system offers various features like tracking engagement, self-paced and live learning, social learning, and managing content. It empowers your team to provide training directly affecting important aspects like performance improvement, retaining knowledge, and fostering growth within your organization.
Features
Developi Employee Skills
Flexible Learning at Your Pace
Creating Courses Effortlessly
Manage Certifications
Support Mobile Learning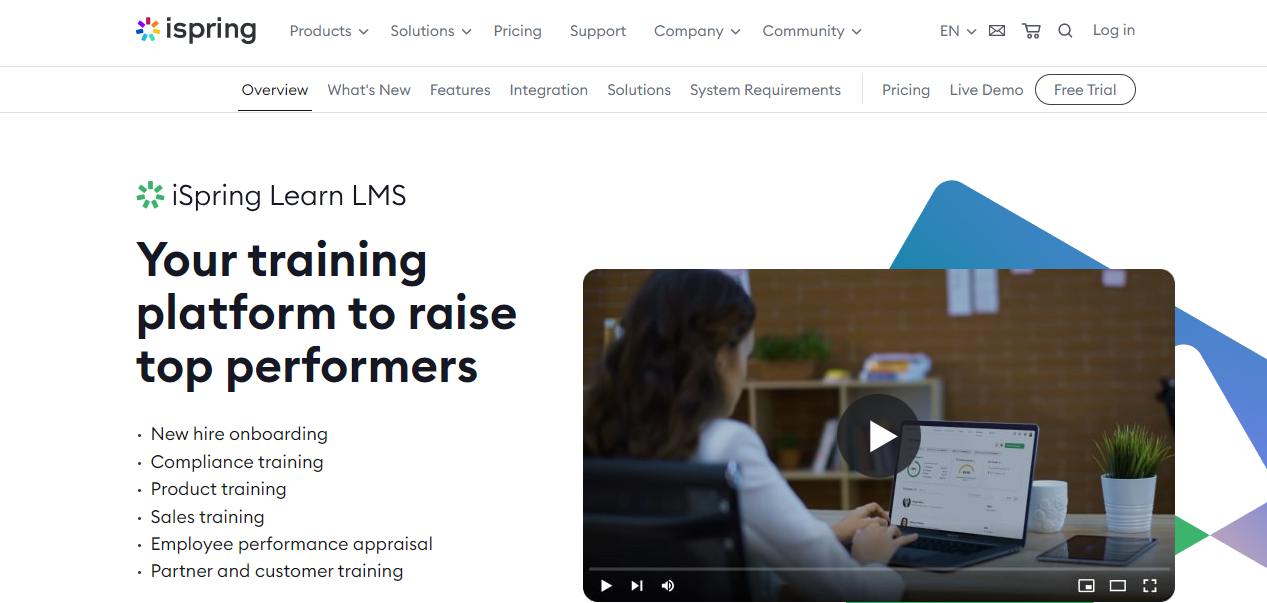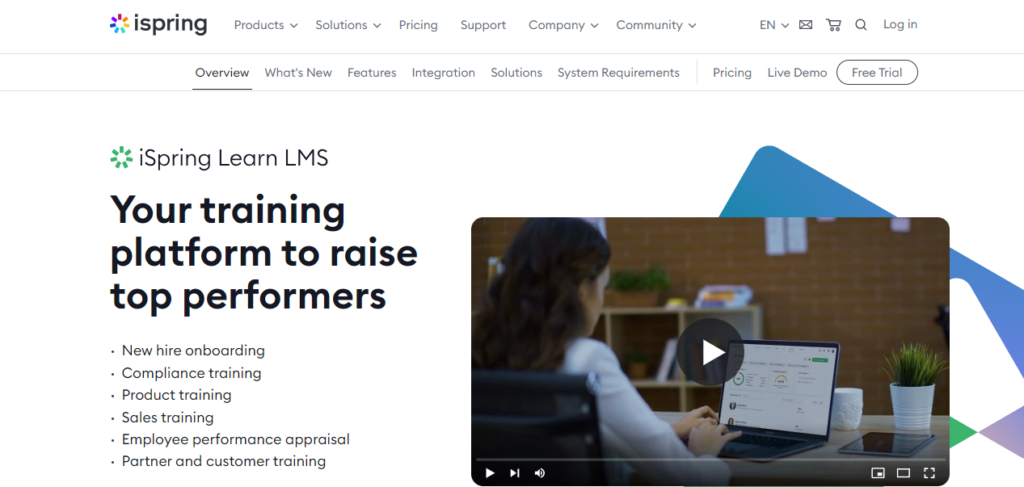 It is an all-in-one training solution suitable for businesses at any growth stage. It covers various aspects of training, including onboarding, compliance, and customer service. You can also use it to foster a learning culture within your organization. Utilizing iSpring Learn can enhance performance metrics, expand your business, and provide better training for teams, partners, and clients, contributing to overall success and development. 
Features:
Resource Organization
Track Student Progress
Monitor User Engagement
Manage Courses
Create Courses In-App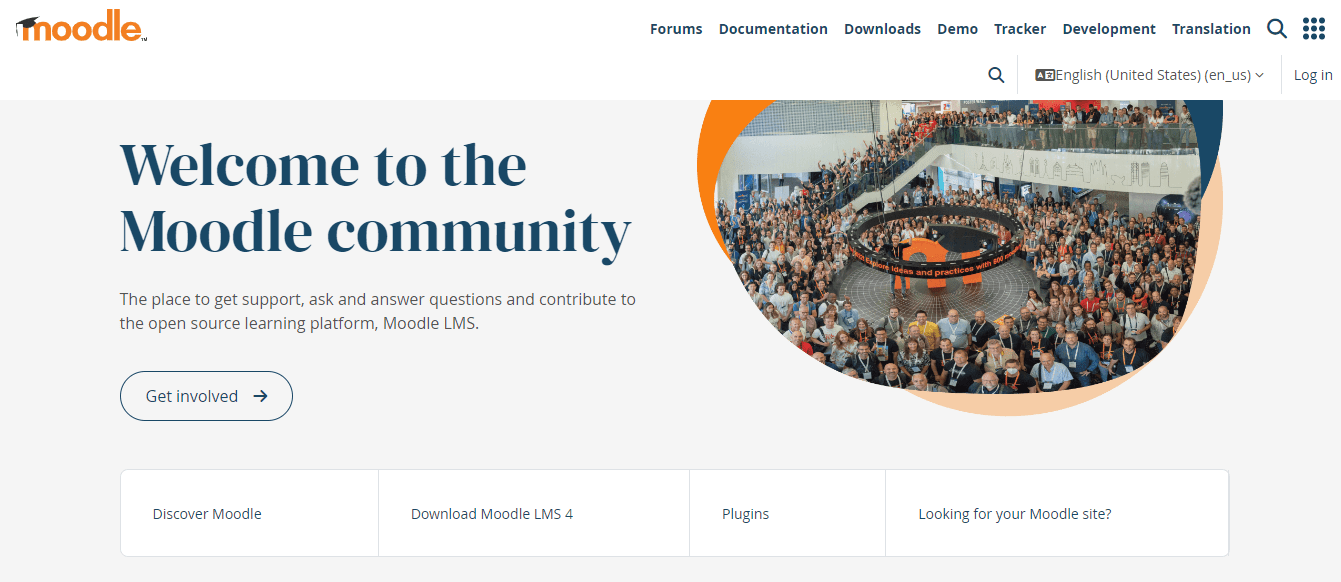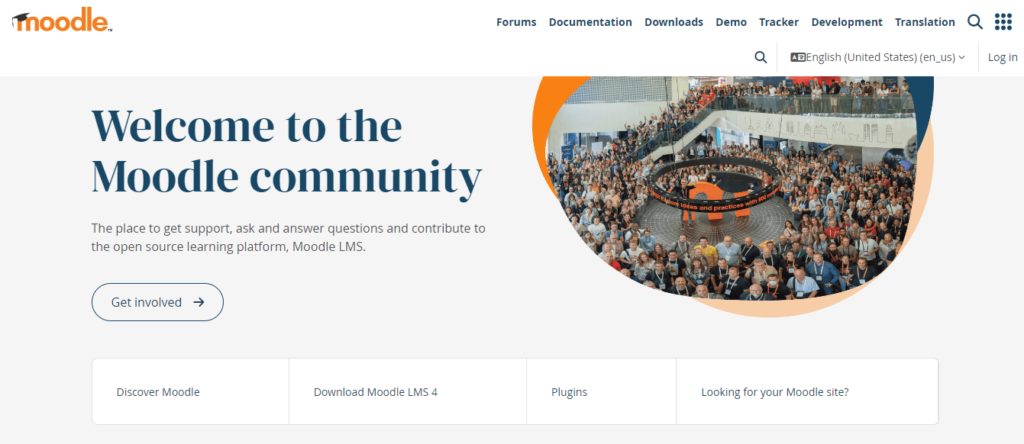 It goes beyond being just an LMS platform – it's a worldwide community of educators, developers, learners, and more, working together to create the best online learning experience. With easy integration and translation into over 100 languages, Moodle empowers you to design an online learning and training hub that perfectly suits your requirements. Whether you're an educator, trainer, or administrator, Moodle offers flexibility and customization options to enhance your teaching and learning journey.
 Features 
Quizzes and assignments
Diverse Grading Systems
Efficient User Management
Ready-Made Certification Formats
Compatibility with Mobile Learning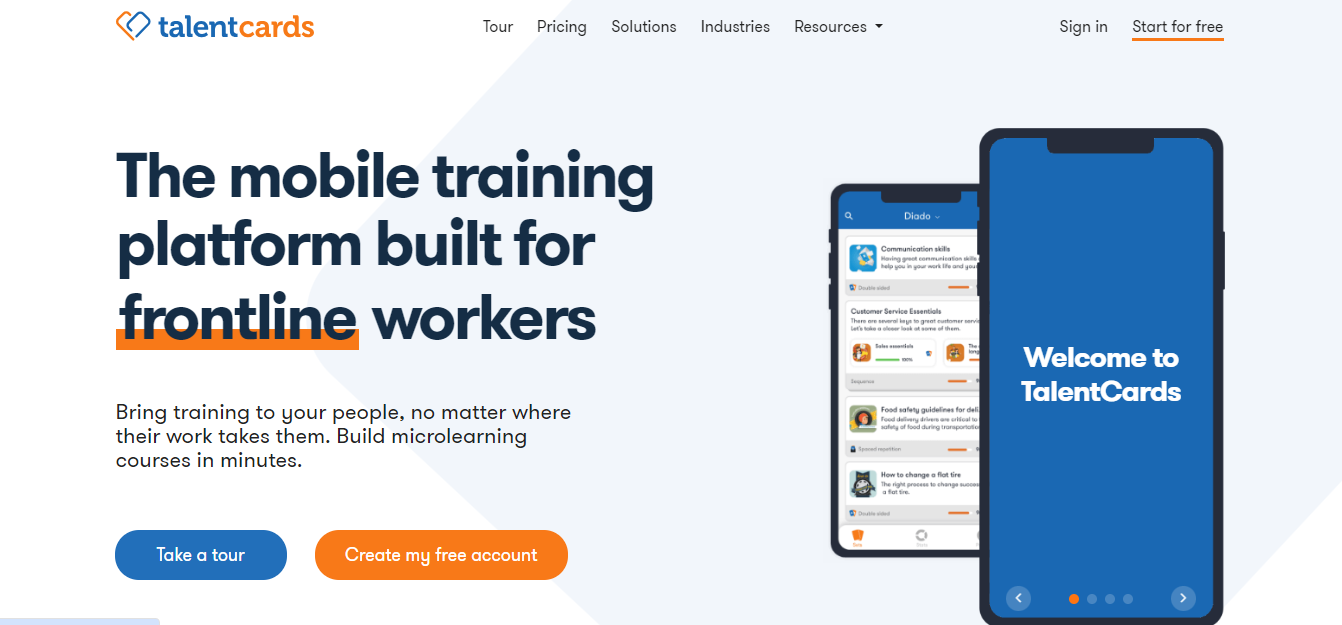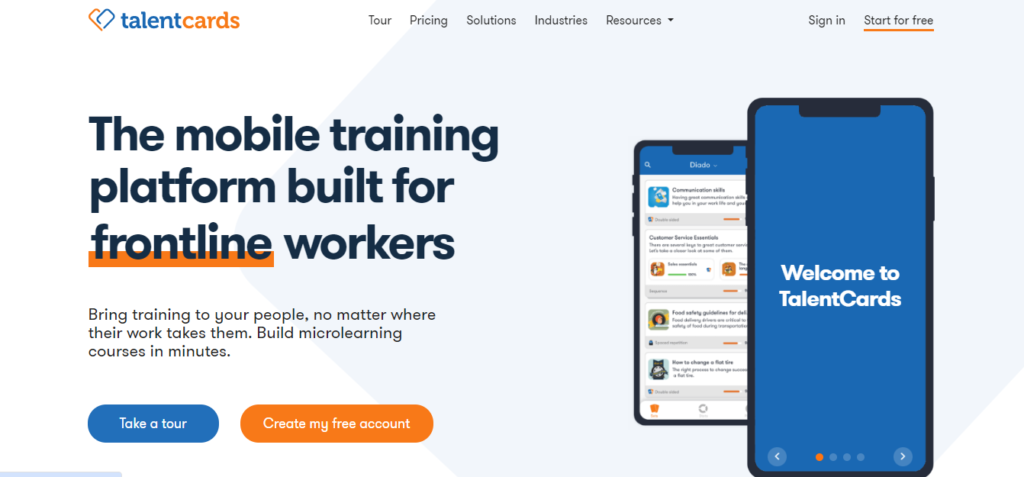 It is a tool that lets you make mini-courses called microlearning. These mini-courses are quick but impactful, teaching you a lot quickly. It's like having flashcards on your phone. You can add words, pictures, audio, videos, and links to these mini-courses to make them exciting and valuable. It's a handy way to learn important stuff without spending too much time. 
Features
Dashboard for Tracking Activities
Learning at Your Own Pace
Create Courses within the System
Customize Reports
Manage and Organize Learning Content
Get Started with The Best Vendor Training LMS platform
Vendor training platforms are designed to provide businesses with an efficient and cost-effective way to manage and train their vendors. The best LMS for vendor training platforms is Paradiso LMS, offering a range of features and capabilities, making it an excellent option for businesses looking to train their vendors. In addition, Paradiso LMS is a secure and reliable platform with excellent customer support, customizable training modules, advanced reporting, easy vendor management, third-party integrations, and more.