Online courses have become a popular and lucrative way for individuals and businesses to share their knowledge and expertise with a wide audience. With the right platform, you can easily set up and sell your online courses, reaching students around the world and generating passive income. There are many platforms available, each with their own unique features and benefits.
We will discuss the best platform for selling online courses, taking into consideration factors such as ease of use, pricing, marketing tools, and customer support. Whether you are a seasoned instructor or new to the world of online education, this article will help you find the platform that best meets your needs.
Selling courses online has become a popular way for educators and businesses to share their knowledge and expertise with a global audience. With the proliferation of online learning platforms, it's easier than ever to create and sell courses on a wide variety of subjects. But why sell courses online? What are the benefits of this business model?
 The main benefits of selling courses online is the potential to generate passive income. Once you create a course, it can continue to generate revenue for you over time without requiring additional effort on your part. This can be especially appealing for educators and businesses who want to supplement their income or build a second stream of revenue. Advantage of selling courses online is the flexibility it offers. You have the ability to create and sell courses on your own schedule and at your own pace. 
In addition to the flexibility and potential for passive income, selling courses online also has the advantage of low overhead costs. You don't need to rent a physical storefront or hire a team of employees, making it an attractive option for educators and businesses looking to start a business with minimal upfront costs.
The reason to sell courses online is the ability to reach a global audience. With an online course, anyone with an internet connection can access your material, giving you the opportunity to share your knowledge with a wider audience. If you have a particular area of expertise or passion, selling courses online can be a great way to share your knowledge with others and make a positive impact on the lives of your students. Creating and selling courses online can be a rewarding experience that helps you grow personally and professionally. The process of creating a course requires you to research, organize, and present your knowledge in a clear and concise way, which can be a valuable learning experience that helps you become a better educator or business owner.
How to sell online courses?
If you're an educator or business owner looking to sell online courses, it's important to have a clear plan in place to ensure your success. First, determine your target audience. Who are you creating your course for? Consider factors such as age, education level, and interests when identifying your target audience. This will help you create a course that is tailored to their needs and interests.
Then choose a platform for your course. There are many options available, such as Paradiso LMS, Udemy, Teachable, and Kajabi. Consider the features and pricing of each platform to determine which one is the best fit for your needs. Once you've selected a platform, it's time to create high-quality course materials. Make sure your course is engaging, informative, and well-organized. Use a variety of media, such as text, audio, and video, to make your course more interactive and engaging.
After you have created the course it's important to promote it to your target audience. Use social media, email marketing, and other channels to reach potential students and let them know about your course. 
List of best platforms to sell online courses
Paradiso LMS
LearnDash
Kajabi
Thinkific
Teachable
LearnWorlds
Skillshare
A comprehensive learning management system (LMS), like Paradiso LMS, enables you to create and upload online courses with responsive video material and content that is mobile-friendly. Utilizing the LMS and organizing your online learning is quite straightforward. By making advantage of the numerous choices provided by the Paradiso  LMS platform, you may enhance the user experience. The most obvious objective is to make money by selling online courses. These courses are appealing because, in addition to being produced at a low cost, they sell digital content that you can reuse and resell for years without incurring further shipping costs.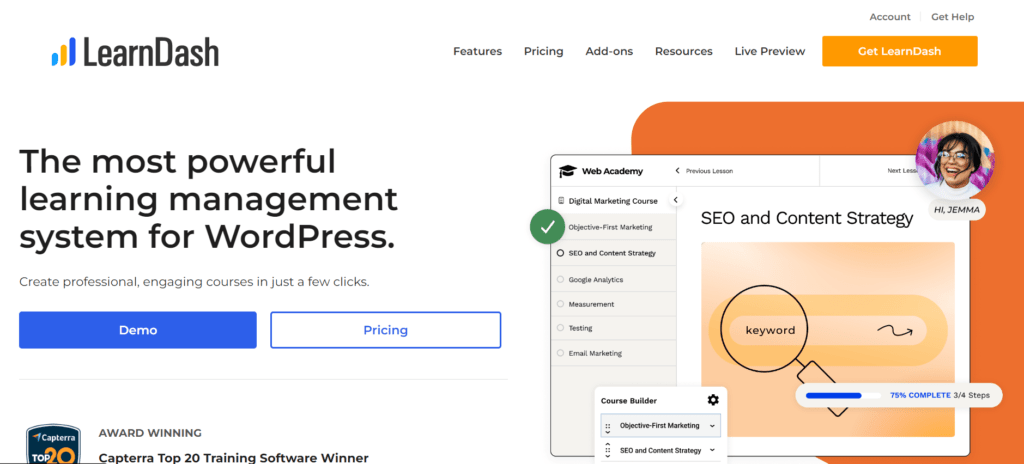 This is appropriate for WordPress website owners who do not wish to build a new online learning platform from the ground up. It's a cheap WordPress plugin for selling courses, but you may need to strengthen up your tech stack and incorporate extra plugins into your site to make a smooth learning experience. It includes a drag-and-drop course builder, material drip feeding on a schedule, badges and certificates for students, engagement triggers depending on activities made in your course, quizzes and gradebooks, and connectors with multiple apps.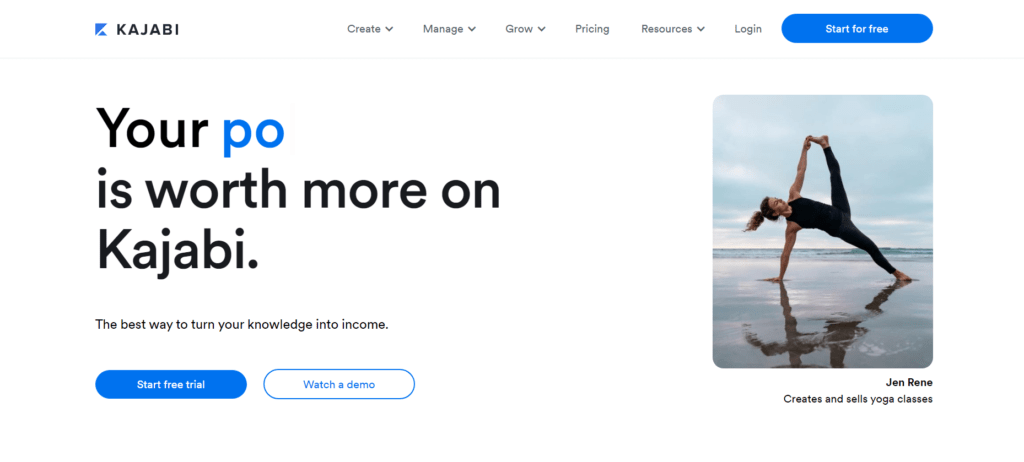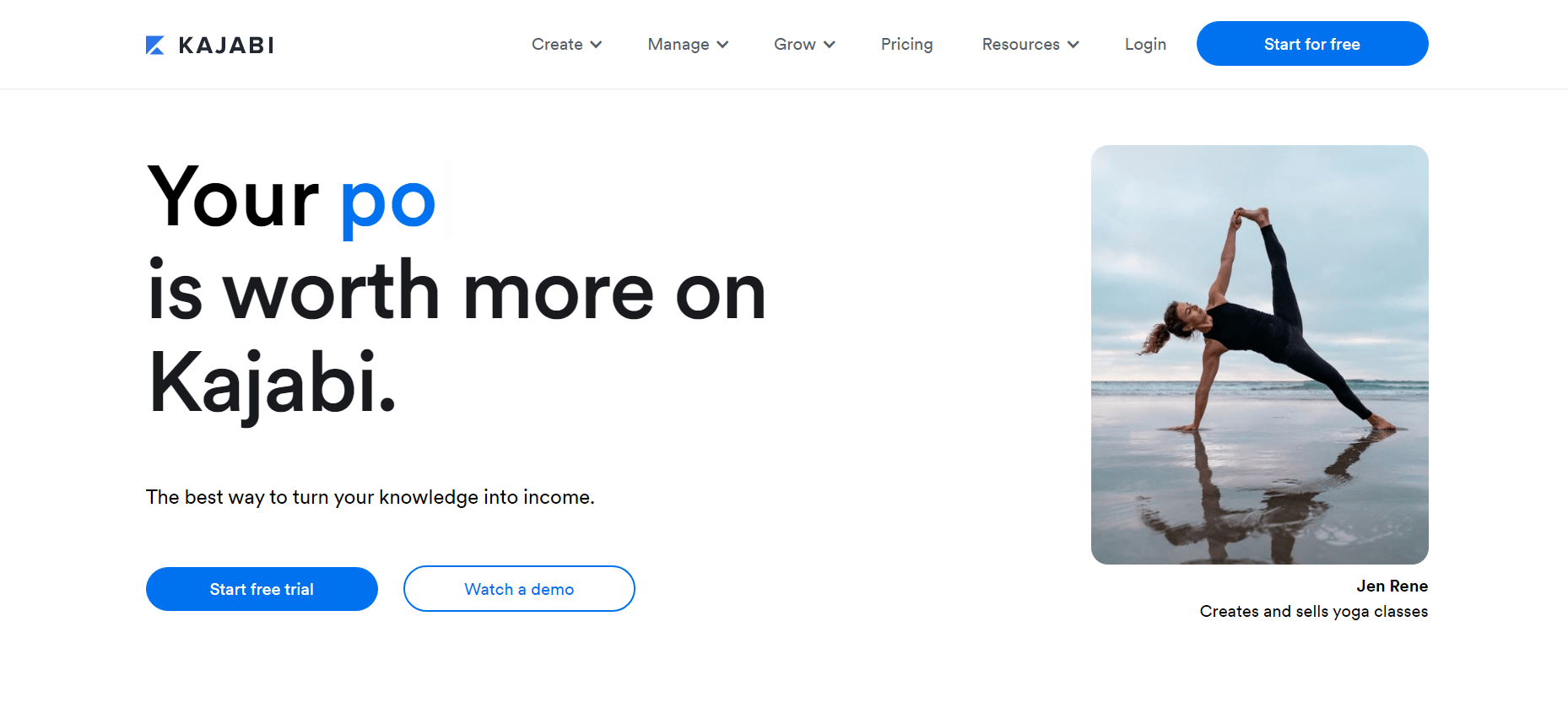 You can create a sophisticated course website with Kajabi LMS, as well as intricate marketing funnels to sell your courses automatically. If you want to manage everything on one platform, including packaging, price, and delivery, marketing, you should use it. It makes technology simpler so you don't have to do as much logistics work and can focus on what's actually important to your organization. Together, the platform and Mailchimp, Aweber, and Active Campaign work seamlessly. Additionally, you may use landing pages to run webinars, start email campaigns, and gather leads.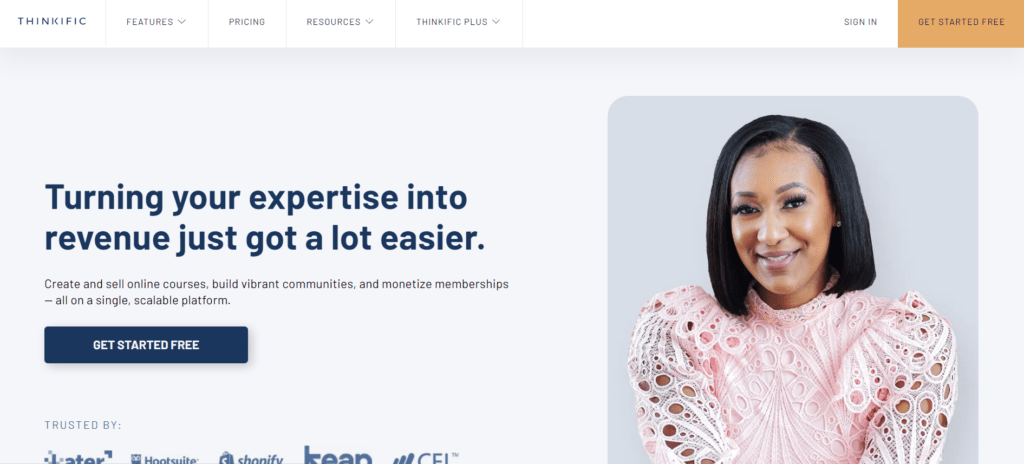 For small enterprises and solopreneurs trying to break into the online selling course and membership markets, Thinkific LMS is excellent. It offers unmatched value for the money and has all the necessary course administration features. This LMS is incredibly attentive to all of the needs of course developers. The learning management system is state-of-the-art and provides excellent features like unlimited students, course upsells, integrated payment gateways, discounts, drip content, and marketing even with the Basic Plan.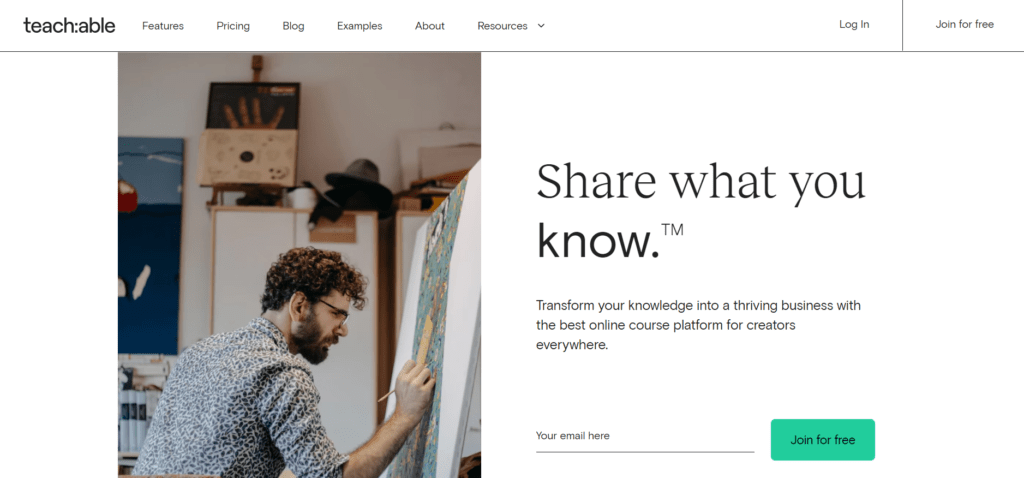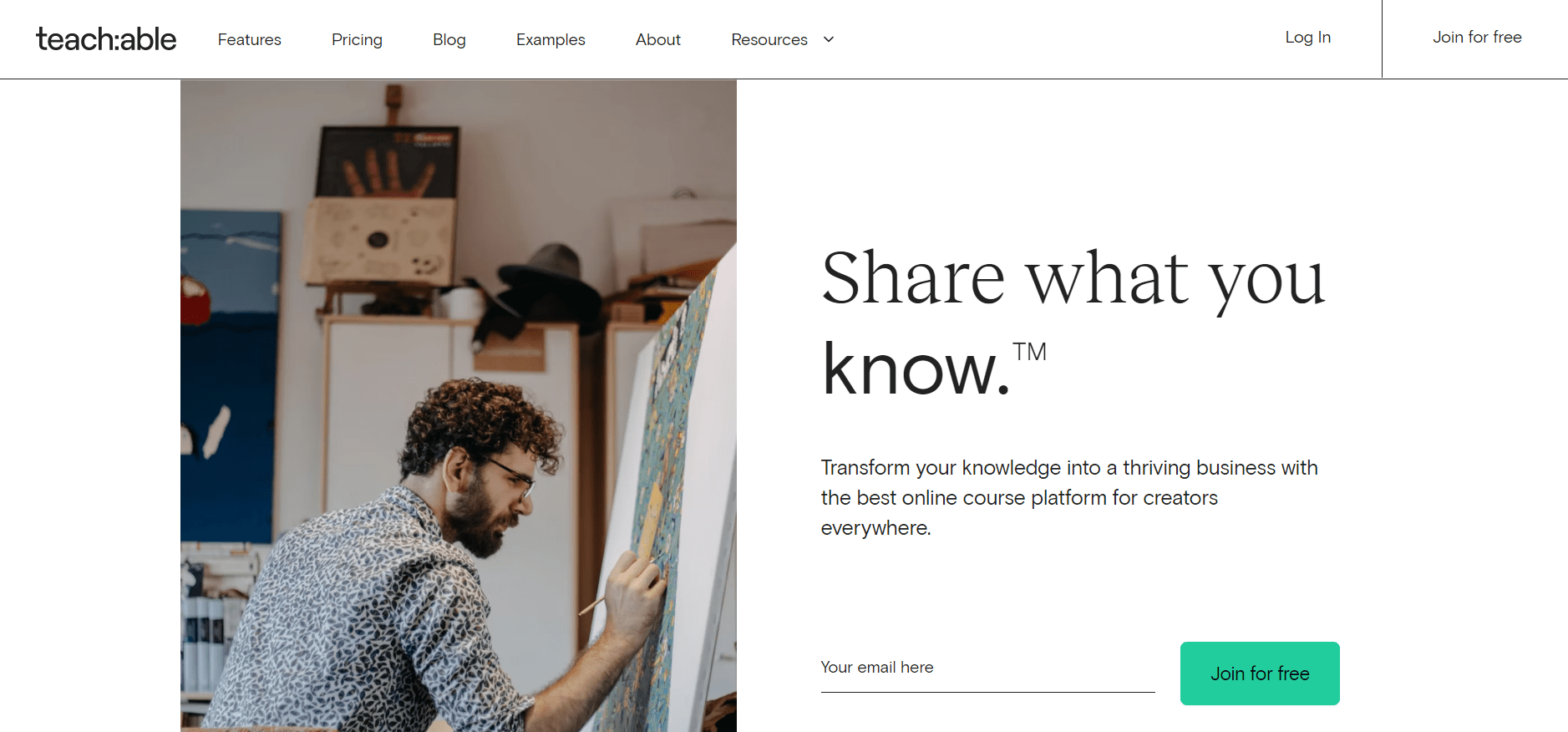 Teachable LMS is excellent for producers who are accustomed to using sophisticated marketing instruments and want to increase course sales by utilizing data analytics. Even novices may construct excellent courses using its drag and drop builder thanks to its user-friendly interface and lack of coding or design requirements. It offers advanced practitioners a Power Editor so they may experiment with code and make courses that meet their requirements. You can also get a free school subdomain or host a Teachable course on your own website.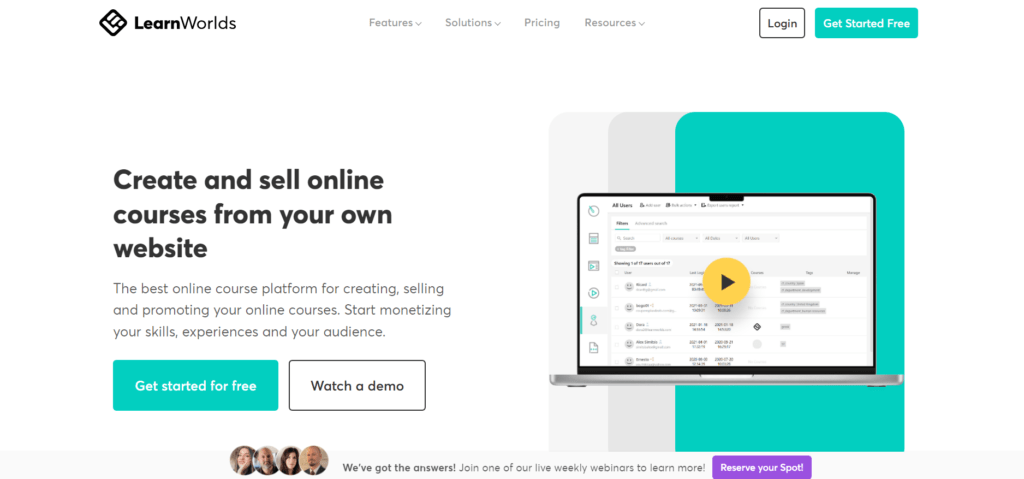 Designers that want to create an online learning center with numerous teachers and a large course collection can use the LearnWorlds LMS. An outstanding LMS platform for starting an online school with a variety of instructors and building a course catalogue. You may get a quick overview of new signups, course purchases, and school activities from a simple dashboard. On the left sidebar, you may access a variety of tools for creating your school's website, marketing, and various reports.
Skillshare is perhaps the most well-known course marketplace in the world. Instead of selling your course directly, you make it available to thousands of users. However, while the built-in audience might be beneficial and a fantastic location to gain visibility, most course designers will not make much money. This makes it one of the finest places to TAKE a course, but whether it's the ideal place to TEACH your course is another matter.
 Choosing the best platform for selling online courses requires considering various factors such as ease of use, pricing model, reputation, and customer support. Some of the most popular platforms include Paradiso LMS, Udemy, Teachable, Thinkific, and Kajabi, each of which offer their own unique features and capabilities. It may be helpful to try out a few different platforms before deciding which one is the best fit for your needs and goals. Ultimately, the best platform for you will depend on your specific requirements and objectives as an online course creator.