Online learning has gained popularity since the late 1990s due to its convenience, flexibility, and affordability.  Know a days more people are turning to online learning platforms to continue their education and training. As a result, it has made these platforms one of the most in-demand products globally. 
Choosing the right online learning platform can be overwhelming because of the countless options available, each with unique features. However, whether you're a business looking to train employees or work in the academic sector, we've got you covered. Keep reading to learn about the best online learning platforms available in the marketplace.
What is an Online Learning Platforms?
Online learning platforms are systems that allow students to take courses online in a secure environment. These platforms are also known as 'online course marketplaces' as they enable learners to search for and purchase online courses directly. While some of the best online learning platforms allow people to create courses, most focus on providing university-level education. 
Online learning platforms give you access to a vast library of courses you can take from the comfort of your home or anywhere with internet access. It is a great way to learn new skills, advance your education, or earn a degree without attending a physical school or university.
LMS Vs Online Course Platform : The Key Differences
Online course platforms are a type of software that enables instructors to create, host, deliver, and sell online courses. It falls under the learning management systems (LMS) primarily used by businesses to train employees and academic institutions to support teaching and customer education. 
While LMS is typically used for renowned enterprises, course platforms are used by small to medium-sized businesses, individuals, and even academic institutions. Online Course platforms are cloud-hosted software that enables instructors to create online classes or individual lessons by uploading various types of content such as text, images, video, PDF files, and audio.
The benefit of using a course platform is that individuals or small businesses can create their online course marketplace instead of offering courses on popular course marketplaces like Paradiso CourseCart. This way, they have complete control over revenue and user data, which they would not have otherwise.
Online Learning Platform Vs Online Course Platforms
Online learning platforms and online course platforms are two terms that are often used interchangeably, but they have different perspectives. Online learning platforms focuse on the learner's perspective, while online course platforms focuse on the instructor's perspective. 
Online learning platform allows students to find educational content, search, and purchase courses or programs. On the other hand, for instructors, it is the place to deliver knowledge and sell courses.
Choosing online learning platforms for business can save a lot of work on audience building, marketing, and sales, but you may need more control over pricing, user data, and branding. In contrast, online course platforms offer greater flexibility and freedom to manage learning resources and course materials.
Additionally, you have more control over the design and promotion of your courses and website. Ultimately, the choice of which platform to use depends on the needs of your business.
Our Choice of the Top Course Platform:
If you want to create and sell online courses, using a course platform like Paradiso CourseCart is an excellent option. A course platform is an all-in-one solution to help you easily create, promote, and sell online courses. Unlike a learning management system (LMS), which is specialized for academic institutions and enterprises, a course platform is designed for entrepreneurs, course creators, training organizations, and small to medium-sized enterprises (SMEs). 
Paradiso CourseCart is an AI-powered eCommerce LMS platform providing robust features, course authoring, user analytics, and website-building capabilities. It means you don't have to worry about building your website or setting up complicated payment systems. With Paradiso CourseCart, you can create and sell online courses all in one place. It's an excellent option for beginners and experts alike.
Why should you choose Paradiso CourseCart?
Build interactive & engaging courses online by using the best learning features like AI voiceover and video, templates, quizzes, and assessments in SCORM format.
  2.Bespoke Storefronts to help you Sell Your Courses Online
Our e-commerce storefronts are customizable to your business. Fully integrated with payment processing apps, you can make money in a few clicks.
  3.Learner Analytics and Dashboard for Your Digital Business
Learner analytics gives you insightful information about how students learn, enabling you to create online courses that increase their learning effectiveness.
Best Online Learning Platforms
Below is List of Best Online Learning Platforms
Coursera

Skillshare

Open edX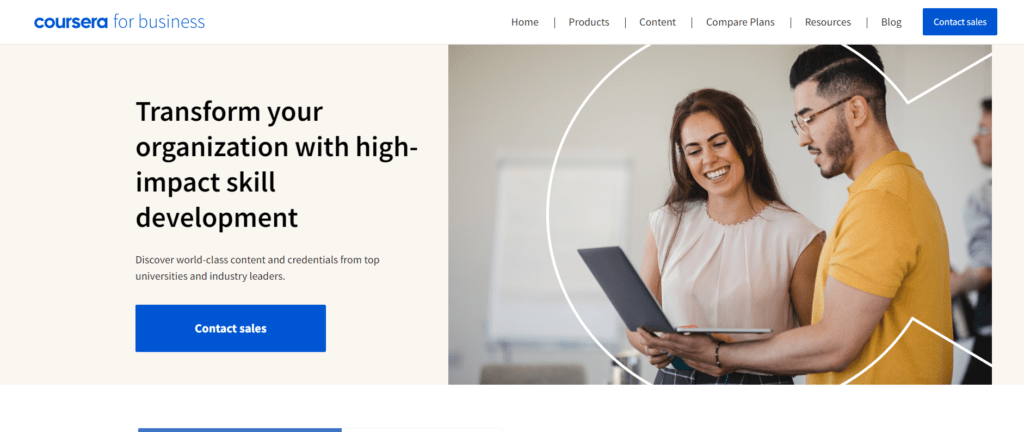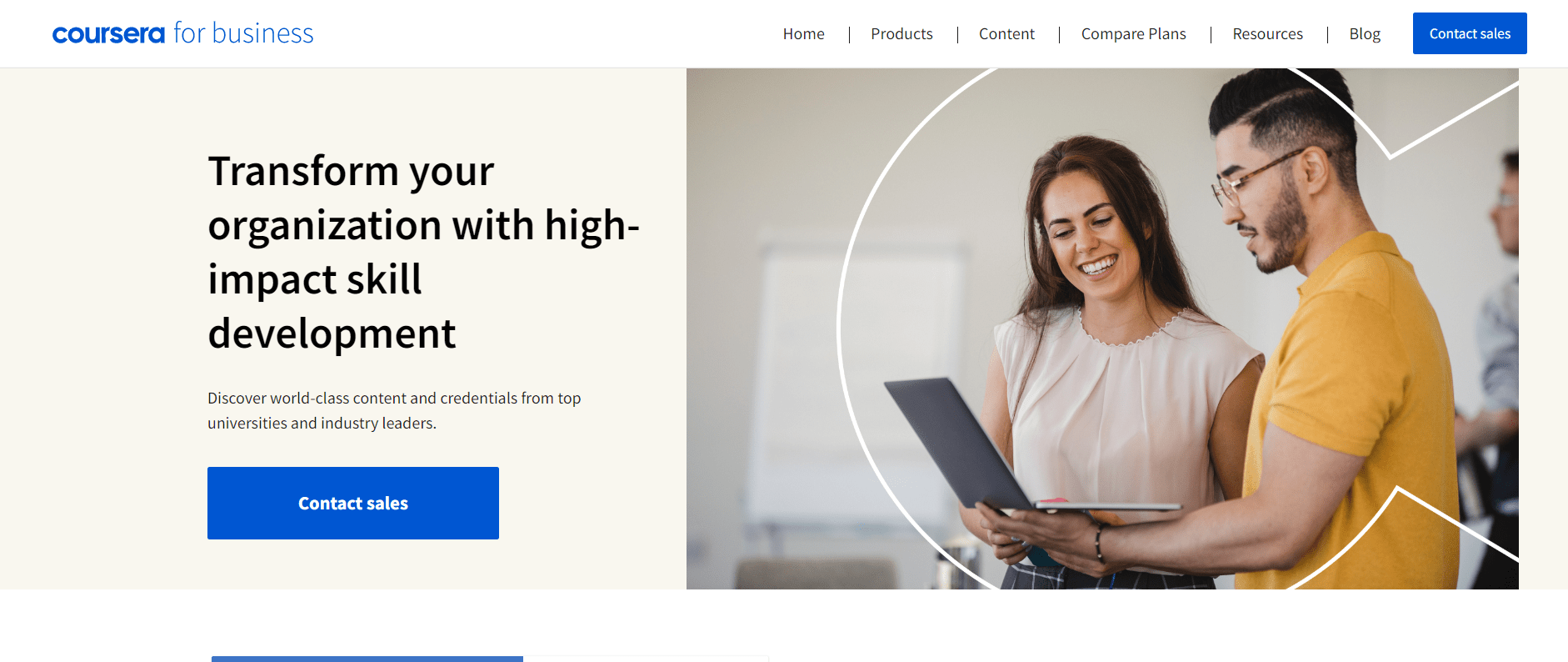 Coursera is a popular online education platform with over 82 million users, providing high-quality courses in partnership with universities and businesses. It offers individual courses, certifications, and degree programs for bachelor's and master's degrees. Coursera delivers unlimited access to 90 percent of its learning programs through a yearly or monthly subscription. In addition, students can join paid courses and receive certifications from top institutions globally. 
Pros:
Delivers a range of learning alternatives and engagements
Grants students with diverse forms of credentials
Offers top-notch learning tools and trainer communication
Cons:
Course creation options are more limited in comparison to other online learning platforms.
Restricted to instructors associated with affiliated institutions
Who is it for?
For learners: Anyone seeking high-quality education from renowned institutions, whether for individual courses, certifications, or degrees.
For educators: It has been Designed for professors affiliated with a partner institution or business.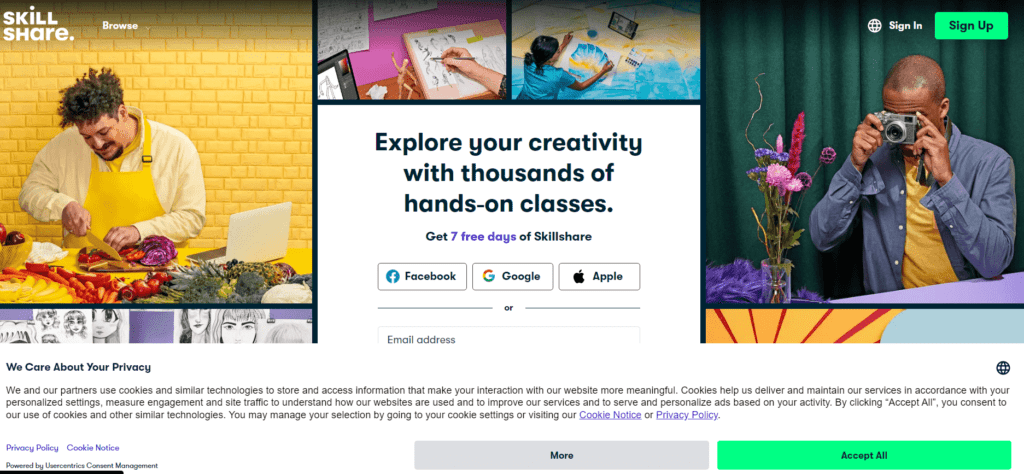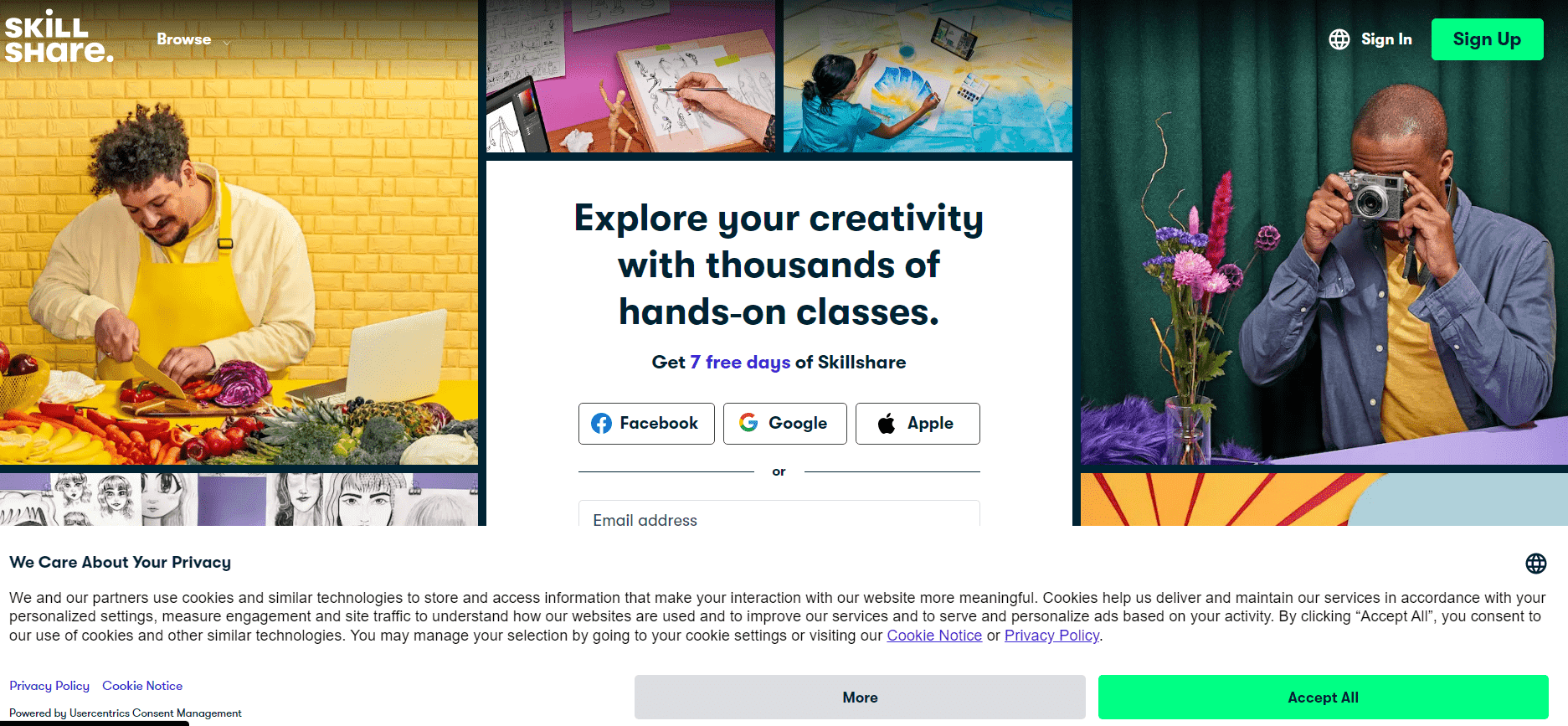 It is a popular online course marketplace offering over 35,000 lessons in creative fields. With more than 5 million students, the courses are short and consist of small videos, class projects, and a student community to interact with through discussion forums. Professionals and industry leaders teach Skillshare classes, which are divided into four categories: creative arts, technology, business, and lifestyle. 
Pros:
It provides short and easy-to-understand learning modules.
Includes a helpful community forum where learners can give and receive feedback.
Offers the option to take multiple courses for a single fee.
Cons:
Course material is limited to four categories only.
No formal recognition or certificate of completion was provided.
Who is it for?
Learners: Those interested in creative arts, technology, business, or lifestyle courses.
Educators: Those in creative fields seeking additional income can earn through Skillshare's royalty and referral program.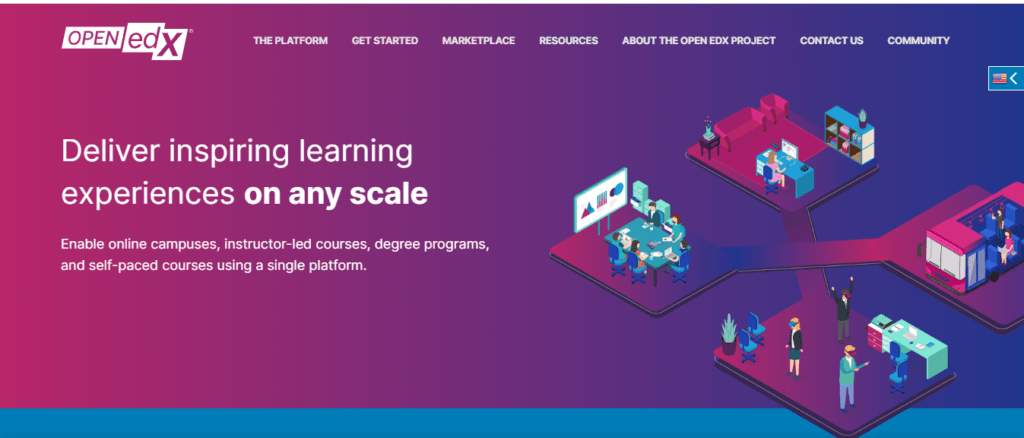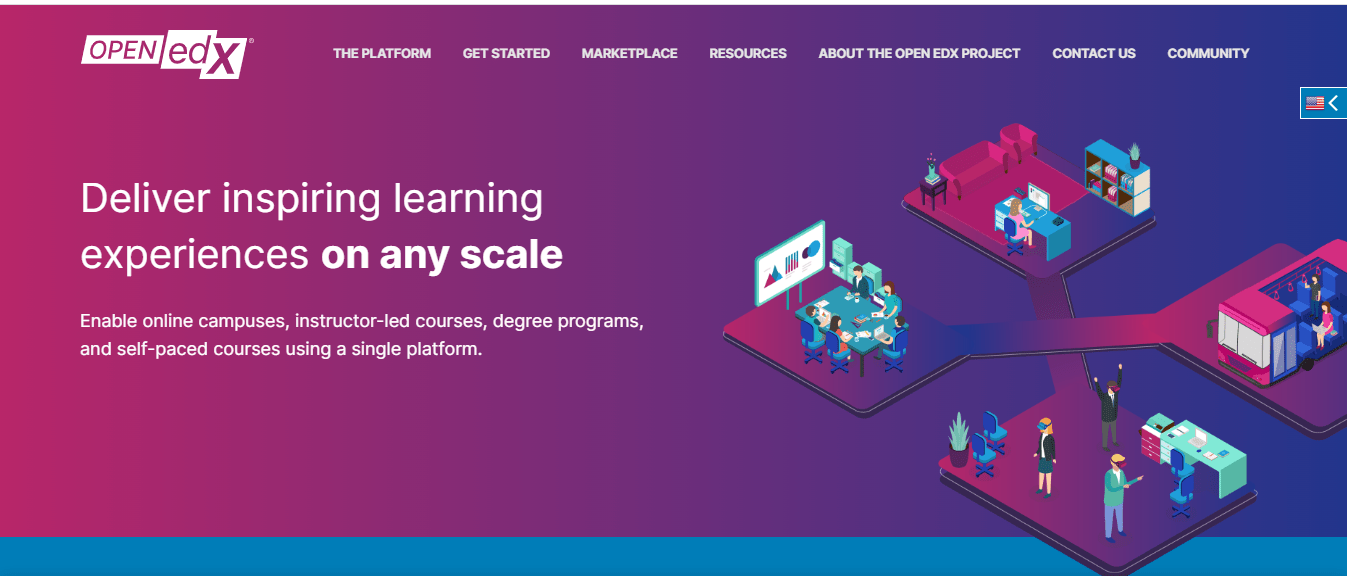 This online learning platform offers online courses from multiple universities and is an open-source content management system. It was created by a team of scientists from Harvard University and MIT to provide university-level education worldwide. With over 3,500 courses from 160 top businesses and universities, it covers various subjects, including engineering, computer science, data science, math, humanities, business, and management. 
Pros:
The free and open-source platform
Self-hosted servers and maintenance entail additional costs.
Provides valuable in-depth knowledge
Interactive online classes with mobile app support
Cons:
Outdated discussion forums and challenging navigation
Technical expertise or hiring a developer is needed for the implementation.
Self-hosted server maintenance adds to the cost.
Who is it for?
Students: Suitable for diverse learners of all ages looking to learn a subject or new skills.
Leaners: Ideal for businesses with a team or those who can outsource the development and maintenance of the platform on their servers.
What is an Online Course Platform? and how will it help someone to be successful?
An online course platform is a tool that helps you create, sell and teach your online course to students. Think of it as a virtual classroom where you can teach your students through videos, slides, presentations, text, and other course materials. Your students will learn using an online learning management system (LMS) where they can watch videos, take notes, complete exercises, and take quizzes and assessments. 
The best thing about using an online course platform is that you don't have to worry about the technical details. You can focus on creating quality course content while the platform takes care of the hosting, domain name, landing page design, video hosting, and other features like quizzes, surveys, shopping carts, and email marketing.
With an online course platform, you can make your courses available to anyone with an internet connection, and you can reach a global audience. The platform provides a complete solution for course creation, marketing, and sales. Whether you're an expert in your field, a teacher, or a trainer, you can use an online course platform to share your knowledge and skills with others.
Best Online Course Platforms
Online course platforms serve as the foundation of the eLearning industry, catering to startups and corporations in creating their own online education platforms, marketplaces, and training facilities.With online course platforms, you can establish your academy while retaining complete control over branding, pricing, and user data. If you want to create an online academy, an online course platform is ideal.
Below is List of Best Online Course Platforms:-
Paradiso CourseCart

Thinkific

 

Teachable 

Kajabi

 

Podia 
This AI-powered ecommerce LMS platform offers a complete solution to build your online academy and create, market, and sell unique interactive learning experiences. It brings all the required tools in one place, making creating online courses affordable, quick, and accessible. In addition, it offers advanced features to manage your academies, such as mobile learning, monitoring learners' performance, accessing in-depth course analytics, and more. The platform is designed to provide the most advanced capabilities to manage an academy and create engaging and interactive courses. 
Pros:
Multimedia Content Hosting ELearning Authoring Tool
Multiple Course Types
Third-Party Content Embedding
Pre-installed payment gateways
Multiple Currency Support
Automatic Taxes
Manage Payments & Invoices
Completion Certificates
Integrate Marketing Tools
Who is it for?
It suits entrepreneurs, educators, small/medium businesses, professional trainers, and companies looking to train employees or educate customers.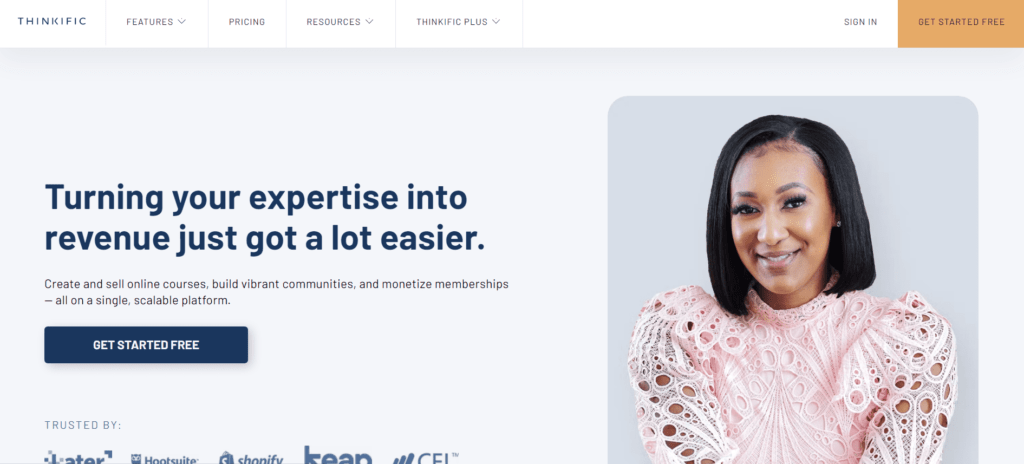 It is a self-contained online course platform offering everything necessary to create and sell online courses. In addition, the platform has a user-friendly interface for developing courses and rich multimedia resources to incorporate into course content, making it an ideal solution for entrepreneurs and businesses looking to establish an online education enterprise. 
Pros:
Comes with a landing page builder to create web pages for selling courses
Provides built-in sales and marketing tools to help instructors market their courses
Offers various integrations with popular software to enhance functionality
Assists in building an online learning community through features such as discussion forums and user groups.
Cons:
Website design control is limited
Building complex courses can be challenging
It does not support SCORM, TinCan, or AICC
Lacks social features
Emphasis is on sales rather than learning
Who is it for?
It is ideal for individuals, small to medium-sized businesses, and coaches seeking additional income.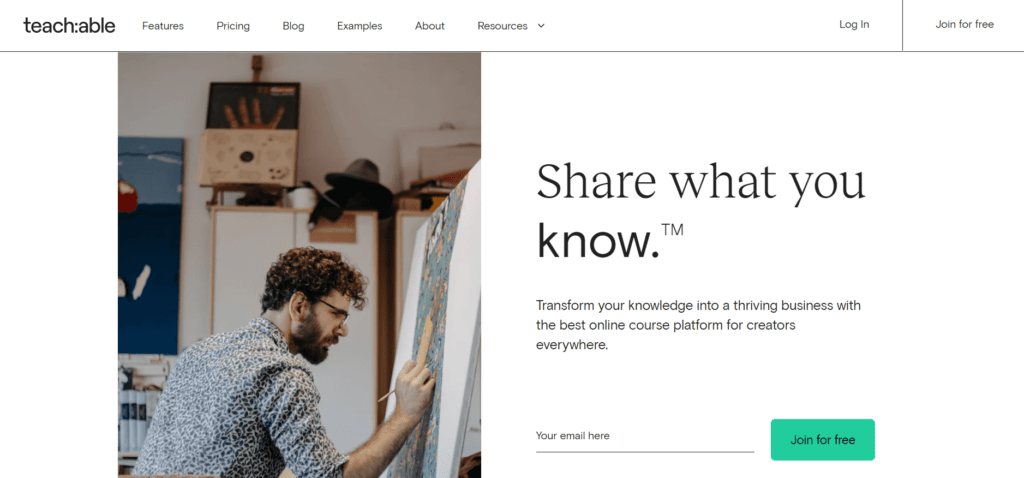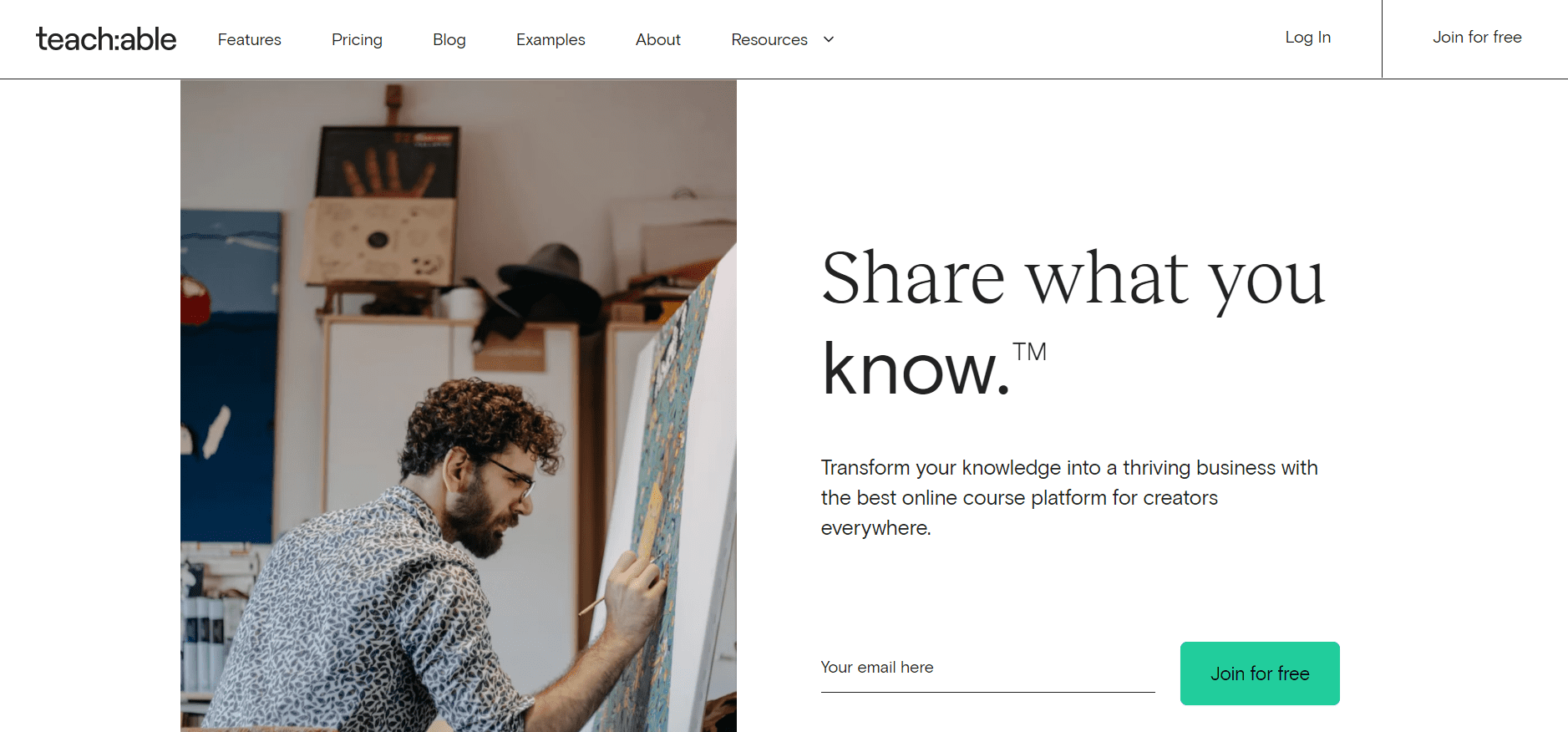 It is a user-friendly online teaching platform that enables instructors to turn their expertise into a profitable business. It simplifies uploading course material, personalizing the virtual classroom, and interacting with learners. 
Pros:
Course authoring made effortless with built-in quiz functionality
Landing page editor and blogging features available
Built-in eCommerce capabilities for easy selling and buying of courses
Marketing, sales, and affiliate tools provided within the platform
Email marketing tool integrated into the platform for communication with students
Cons:
Learning, teaching, and assessment features are restricted
SCORM or TinCan is not supported
Limited options for customization of landing pages and branding
Absence of social or community-building features
Customer support is not very responsive
Options for white labeling are limited.
Who is it for?
It is ideal for solo entrepreneurs, coaches, creatives, and new course creators.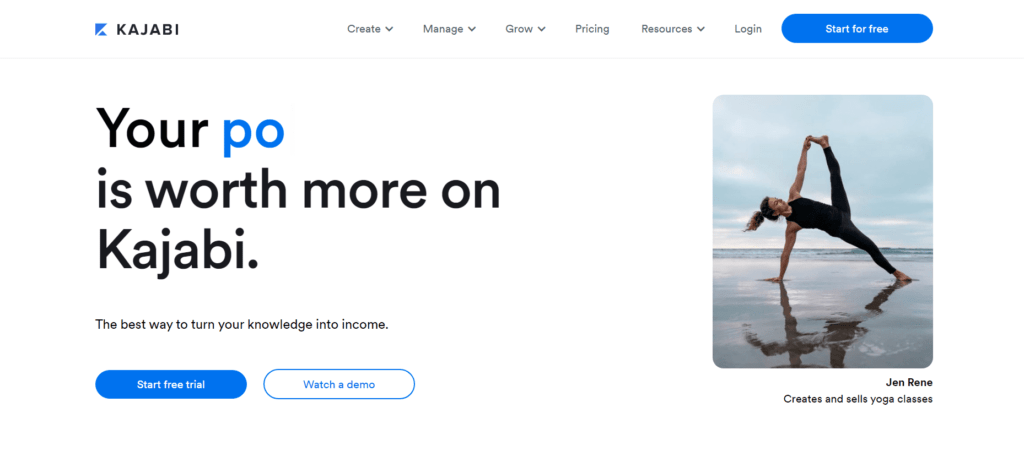 It is a comprehensive online platform providing the necessary tools to sell digital products such as courses, coaching programs, and podcasts. It specializes in creating high-converting sales, landing, and webinar pages, along with launching advertising campaigns.
Pros:
Built-in email and marketing tools available
Integrations with popular software offered
Sales pipelines/funnels can be created within the platform
Collection of aesthetically pleasing themes provided
Landing pages can be created using the platform.
Cons:
Setup can be challenging
Most expensive pricing options available
Limited control and customization options for website design
Fewer course creation and learning features compared to other online learning platforms
Emphasis on small digital product sales rather than courses.
Who is it for?
It is suitable for non-techy individuals such as freelancers, creators, entrepreneurs, and small businesses, selling simple courses and downloads.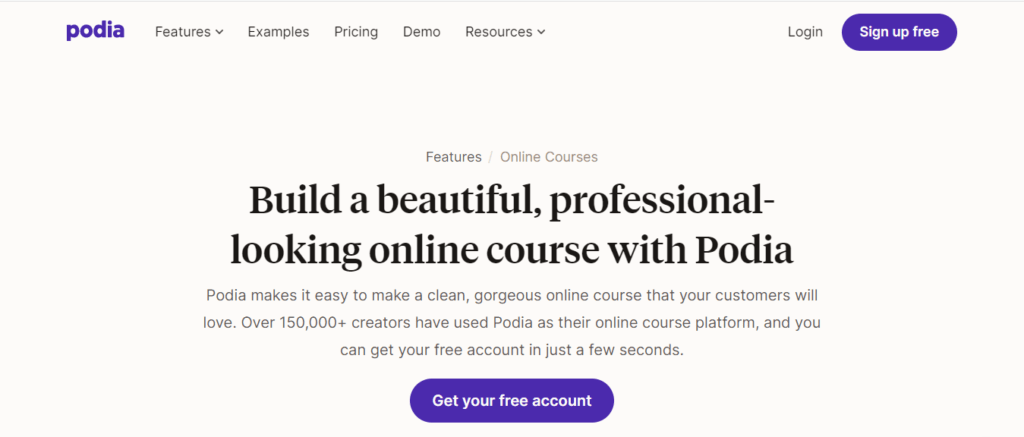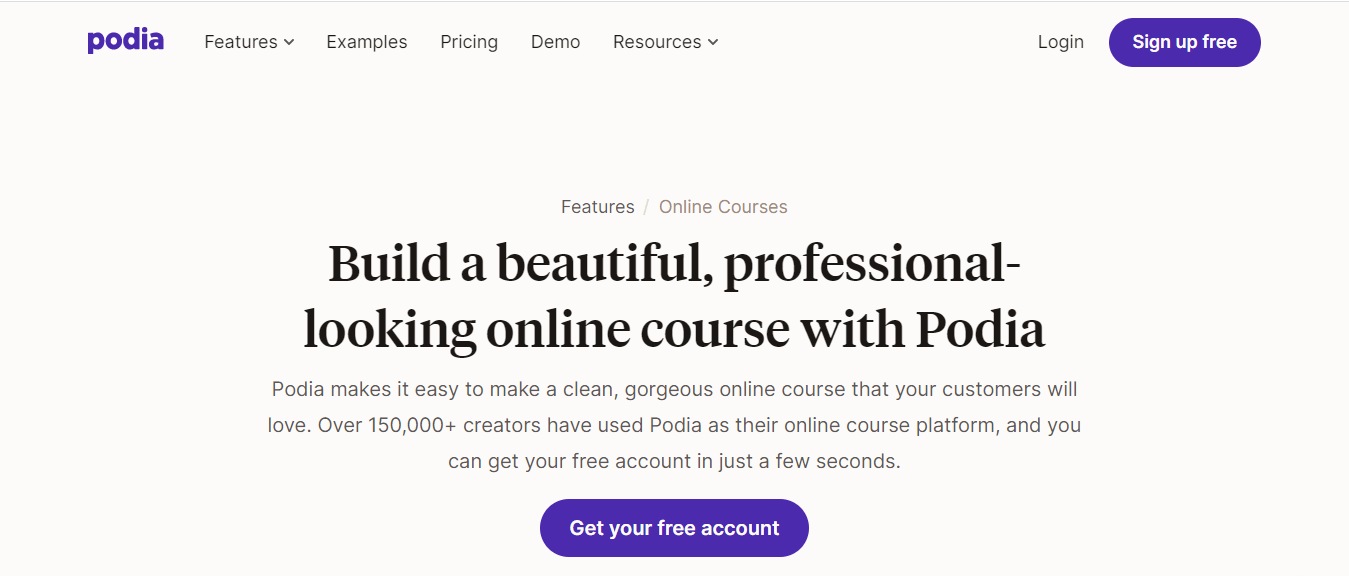 An e-learning platform that simplifies the creation and sale of courses, memberships, and digital products. Free tools and resources are available for entrepreneurs.
Pros:
Extremely user-friendly and straightforward
Customization options available for sales pages
Website builder included in the platform
Email and affiliate marketing features provided within the platform
Own membership subscription can be created.
Cons:
Platform lacks a community section
Missing learning tools such as grading, assessments/assignments, and certificates
SCORM or TinCan is not supported
Limited capabilities, suitable for more minor video-based learning, coaching, and downloads only
No white-labeling option available.
Who is it for?
It is ideal for artists and content creators looking to monetize their knowledge and content through gated videos and simple learning activities.
Best Traditional Learning Management Systems (LMS) 
A software application used in the eLearning industry to plan, manage, and deliver course content or training resources for various learning and development programs. It serves as a distribution vehicle for eLearning content.
Below is List of Traditional Learning Management Systems (LMS) :-
Paradiso LMS
Docebo

LearnUpon

 

 

Litmos 

iSpring

Learn 

Talent LMS 
Paradiso LMS is an advanced learning management system that can adapt to the needs of any business or organization. This highly scalable and versatile platform is suitable for various industries, including corporations, government agencies, non-profit organizations, training and development, and retail. 
With its cutting-edge features and tools, Paradiso LMS offers modern e-learning capabilities such as gamification, progress tracking, course builder, online learning, interactive  video training, and trainer-trainee communication. This LMS allows users to deliver high-quality training and instruction to their employees, customers, students, and partners, regardless of their location worldwide.
Additionally, professionals who want to sell their expertise through online courses and eBooks will find Paradiso LMS easy to use for creating modules, instructions, and courses, and selling them to clients. The platform also provides powerful reporting tools that enable trainers to track the progress of their trainees, identify critical factors that help or hinder learning, and analyze trends, patterns, behaviors, and motivations of learners. Paradiso LMS is a comprehensive solution that ensures effective and efficient training delivery for every organization.
Pros:
Multi-Tenant
Gamification
Performance Management
Social Learning
Course Library
Blended Learning
Video Conferencing
Ecommerce Integration
Mobile Learning
User- Friendly Interface
Who is it for?
It is suitable for all types of organizations such as, academic, large enterprises, non-profits, small and medium Businesses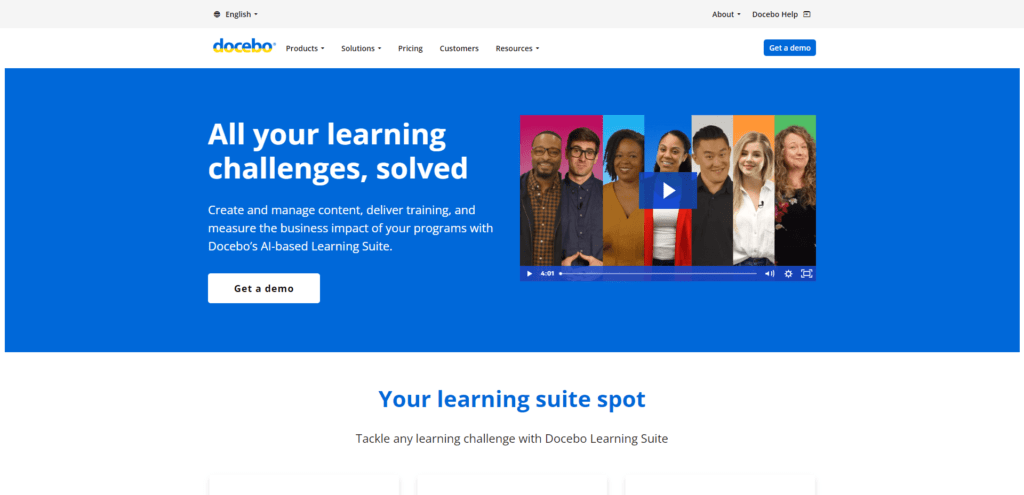 This cloud-based learning management system platform offers a comprehensive solution for most organizational training requirements. The learner-centric platform uses AI algorithms to personalize the learning experience and provides L&D capabilities. As a result, top companies, including Sharp and Bloomberg, trust it.
Pros:
Supports SCORM 1.2 and 2004 editions, AICC, and Tin Can API
Offers gamification and social learning features
Provides analytics to assess the effectiveness of learning programs
Allows for offering certificates and selling courses online
Cons:
Limited reporting customization options
Lacks advanced API functionality for particular learning management system objects
Inadequate features on the standard package for small and medium-sized businesses
Who is it for?
The platform is designed for HR professionals and large enterprise departments to manage employee training and development programs.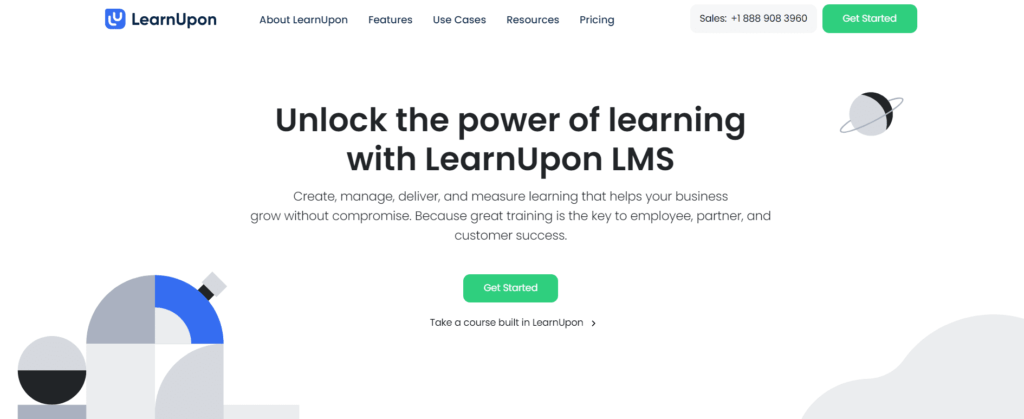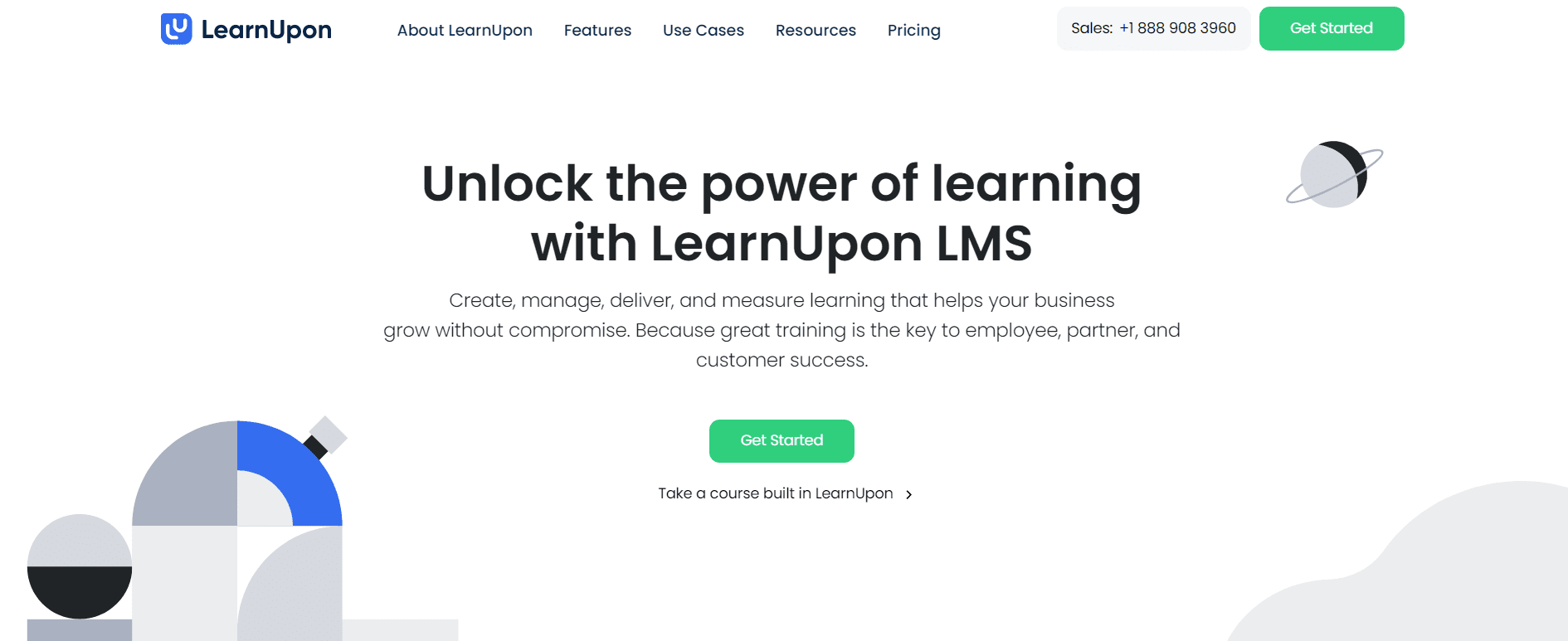 This cloud-based platform is ideal for educational, corporate, customer, and partner training. It is renowned for its user-friendly interface, multilingual support, and advanced features such as audience segmentation and custom learning paths. These make it an excellent choice for delivering effective and targeted training programs.
Pros:
Provides engaging gamification features
Includes eCommerce capabilities
Supports SCORM and xAPI/Tin Can API
Enables integration with various third-party tools
Allows for multi-audience support with multiple portals
Cons:
Pricing plans are expensive
No HTML5 course option available
Who is it for?
It is ideal for businesses and educational institutions of all sizes and types.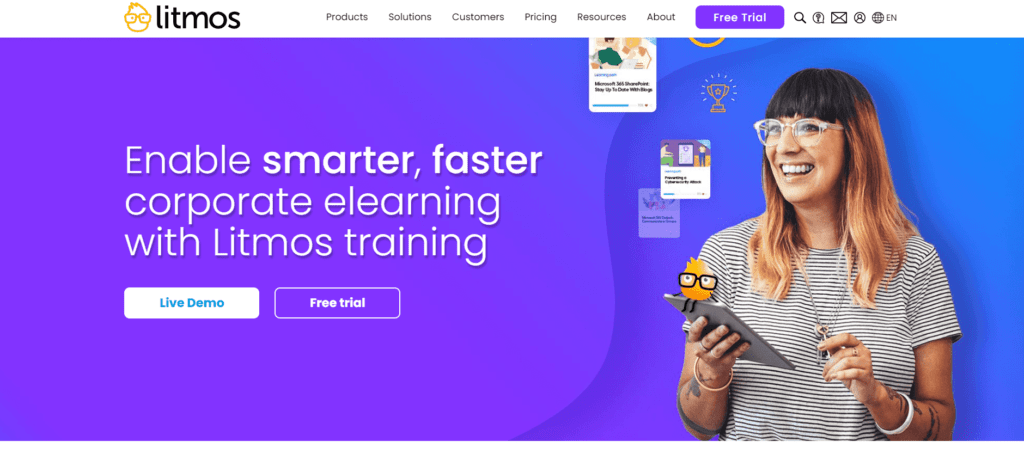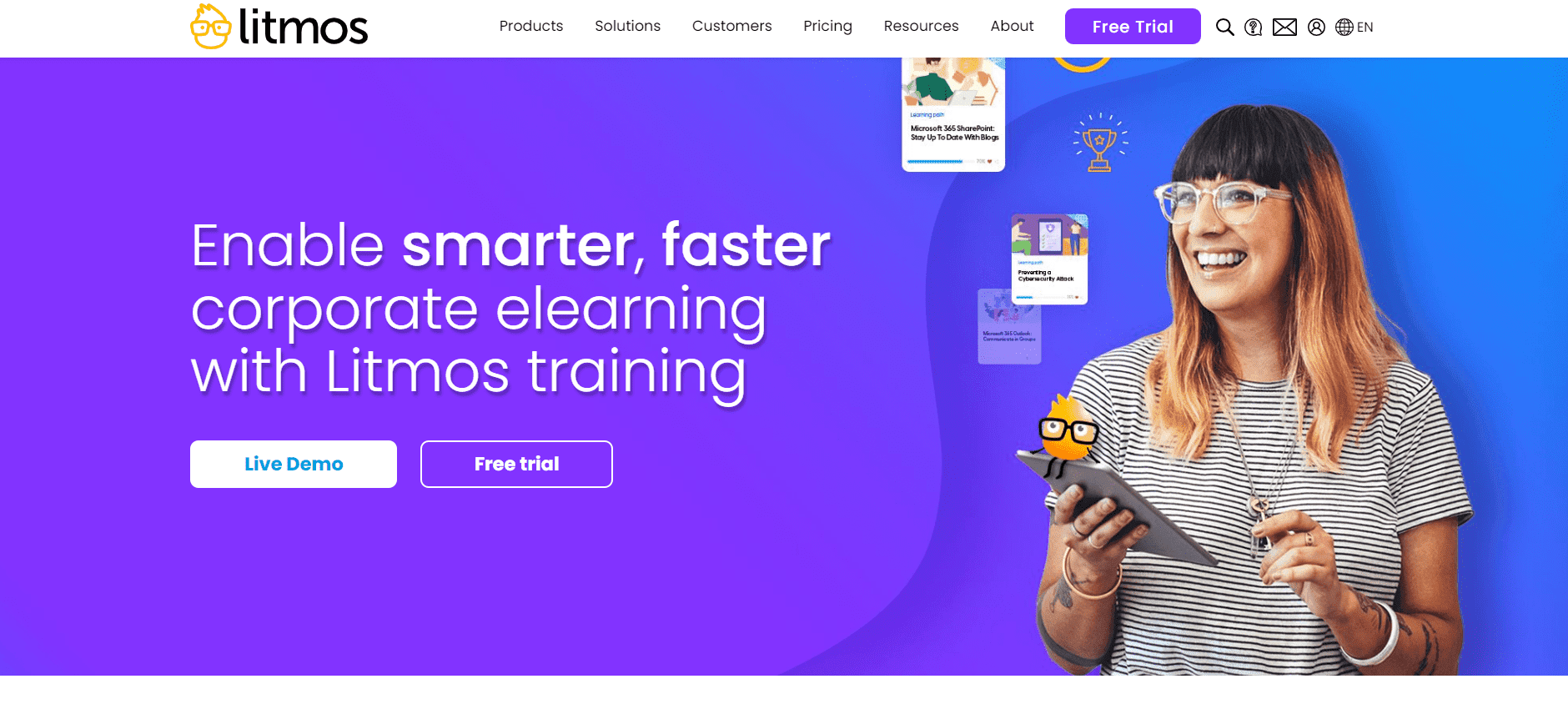 This platform provides diverse eLearning solutions for businesses, such as corporate, customer, partner, and compliance training. It enables customized learning paths to suit each company's and its employees' needs and styles. 
Pros:
Comes with an easy-to-use course builder and built-in authoring
Supports SCORM, AICC, xAPI/Tin Can API
Provides built-in reporting, dashboards, and social communication features
Offers eCommerce and third-party integrations
Enables personalized learning paths to be created.
Cons:
Customization options are limited
Interface not as attractive as competitors
Expensive depending on business needs
Assessment and feedback delivery process is slow
No dedicated payment gateway connection
Who is it for?
This platform is suitable for organizations of any size and type, primarily focusing on corporate training.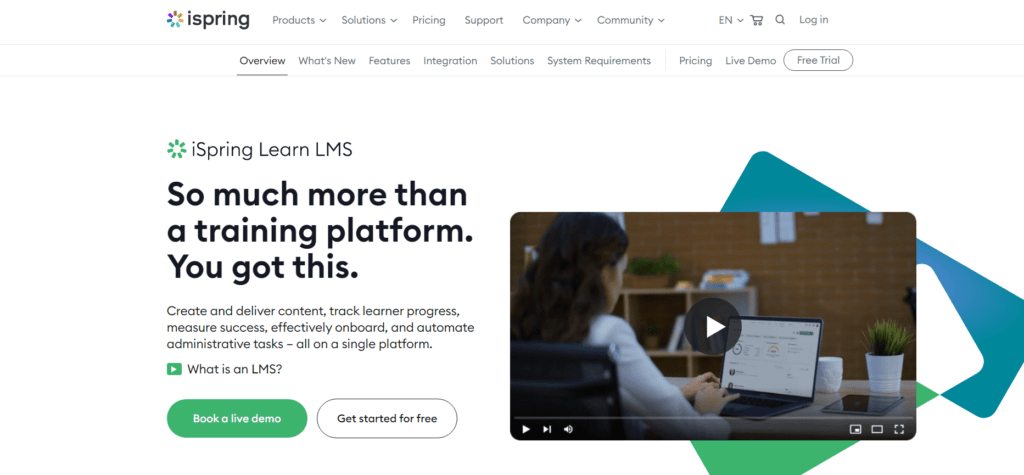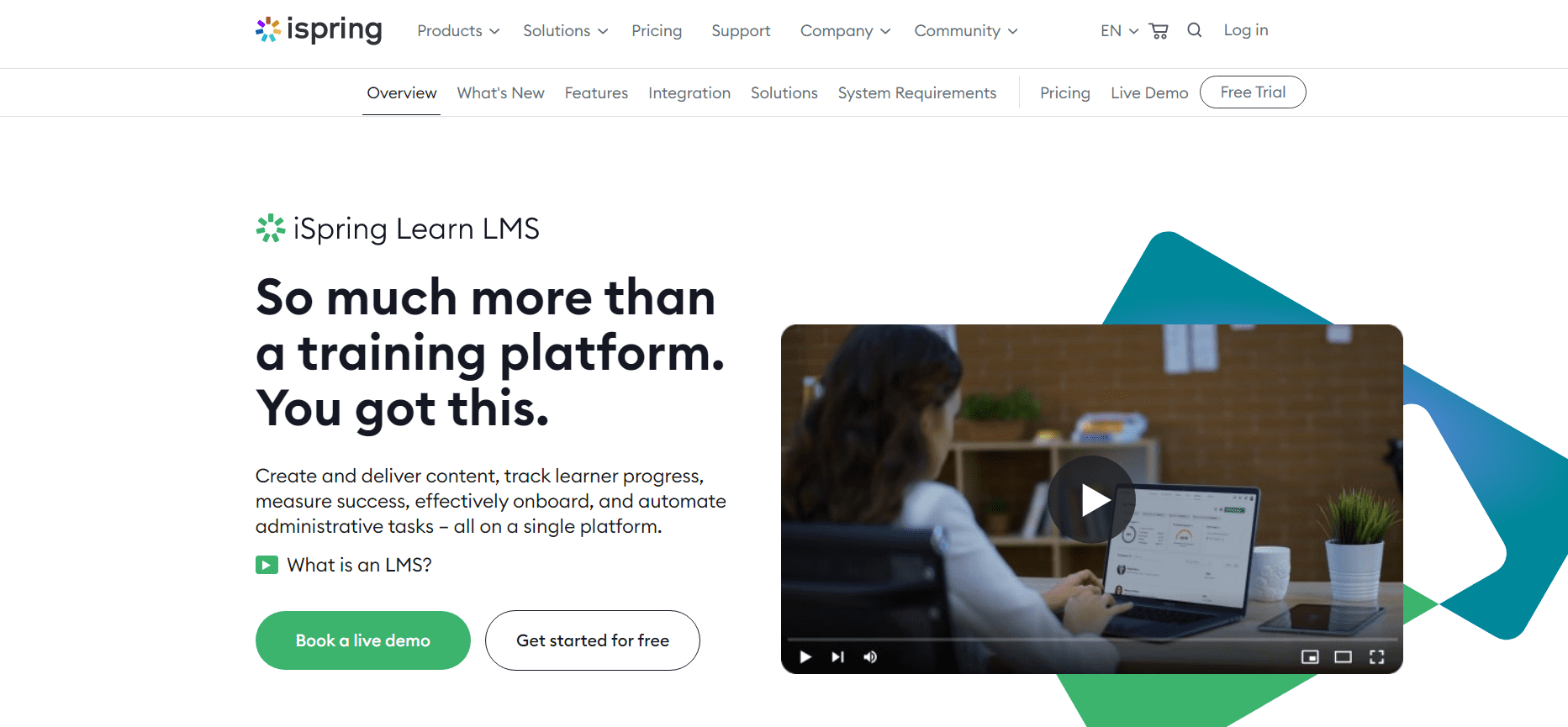 It is an LMS suitable for corporate training programs, offering various pricing plans and tools to fit different budgets and learning needs. Although it is affordable for smaller businesses, it needs some advanced features available in other LMS options.
Pros:
Comes with a user-friendly learner interface
Supports SCORM, AICC, and xAPI/Tin Can API
Integrates with authoring tools and supports blended learning
Allows offline and mobile access for convenient learning
Features automated course management to streamline administrative tasks
Cons:
Lacks multilingual support
No direct messaging between learners in discussion forums
Limited design customization, branding, and API options
Limited eCommerce capabilities and integrations
Who is it for?
It's appropriate for businesses of all forms and sizes.


This cloud-based learning management system option is popular among businesses and serves 70,000+ teams worldwide. It enables online course creation and offers possibilities for organizing, delivering, and customizing course content and website design to scale your business. 
Pros:
Simple course creation across various categories
Includes a mobile application
SCORM, CMI5 & xAPI content compatibility
Provides TalentLibrary, a compilation of pre-built courses
Cons:
Customer support service is not very responsive
Limited options for course setup and content variety
Discussion forums have limited functionality
Who is it for?
This LMS solution caters to businesses and organizations of all sizes, from SMEs to large enterprises, that aim to train customers, employees, and partners.
Choosing an Online Learning Platform 
Paradiso LMS learning brings together the best of both classrooms learning and eLearning. Our LMS combines the support of classroom learning with the flexibility of online education. Blended Learning uses Paradiso Learning Management System to teach and support learning in a classroom. With Paradiso LMS learners can access high-quality course materials, course calendars and assignments at any time they wish. 
For example, if you want to try Paradiso CourseCart, our all-in-one online course platform, we offer a Schedule A Demo Call. It's ideal for creating, selling, and delivering online courses.