Online courses offer a reliable approach to building your brand, sharing knowledge, and generating additional income. With the abundance of individuals and businesses providing online courses, including freelancers, small business owners, digital marketing companies, and niche brands, the goal goes beyond just making money; it's about creating a network of individuals who appreciate digital content. In addition to the course content, it's crucial to consider the technological aspects of course creation and administration, including utilizing online learning platforms. In this blog, we will discuss and explore the top 10 platforms to create and sell online courses. 
People are selling online courses for various reasons. We have observed three common causes: 
To share their skill, knowledge, and desire
People can create courses around topics they are passionate about or knowledgeable about, such as their history or encyclopedic knowledge of '90s sitcoms. Some likely individuals share their passion and would be eager to join.
To create a new income source
Selling courses online can generate revenue by targeting an existing audience or starting from scratch. In addition, by offering valuable experience, potential members may be willing to pay to join. 
To monetize pre-existing course content
It's possible to monetize older content that has already been produced. Users may be eager to invest some amount in taking a premium subscription to access the courses to achieve their goal or overcome a challenge.
Top 10 platforms to create and sell online courses platforms in 2023
Paradiso

LMS

Teachable 

Kajabi

 

Skillshare

 

Thinkfic

 

ProProfs

LMS 

Podia

LearnWorlds

 

 

LearnDash

WizIQ

 
It is an eCommerce LMS platform that utilizes AI technology to empower beginners and experts to develop and market courses online, all within a single platform. You can construct dynamic learning courses incorporating multimedia elements such as videos and quizzes to captivate your audience. As a result, Paradiso LMS can increase user engagement with immersive E-learning experiences and differentiate your brand from the competition. The best part is that you can create appealing course content without technical expertise or coding skills. Additionally, you can use our AI Media Studio to drive conversions, sales, and engagement, monetizing your content through one-time payments or subscriptions. 
Highlights:
Create Engaging Content
Build your Brand
Drive More Conversions
Powerful Integrations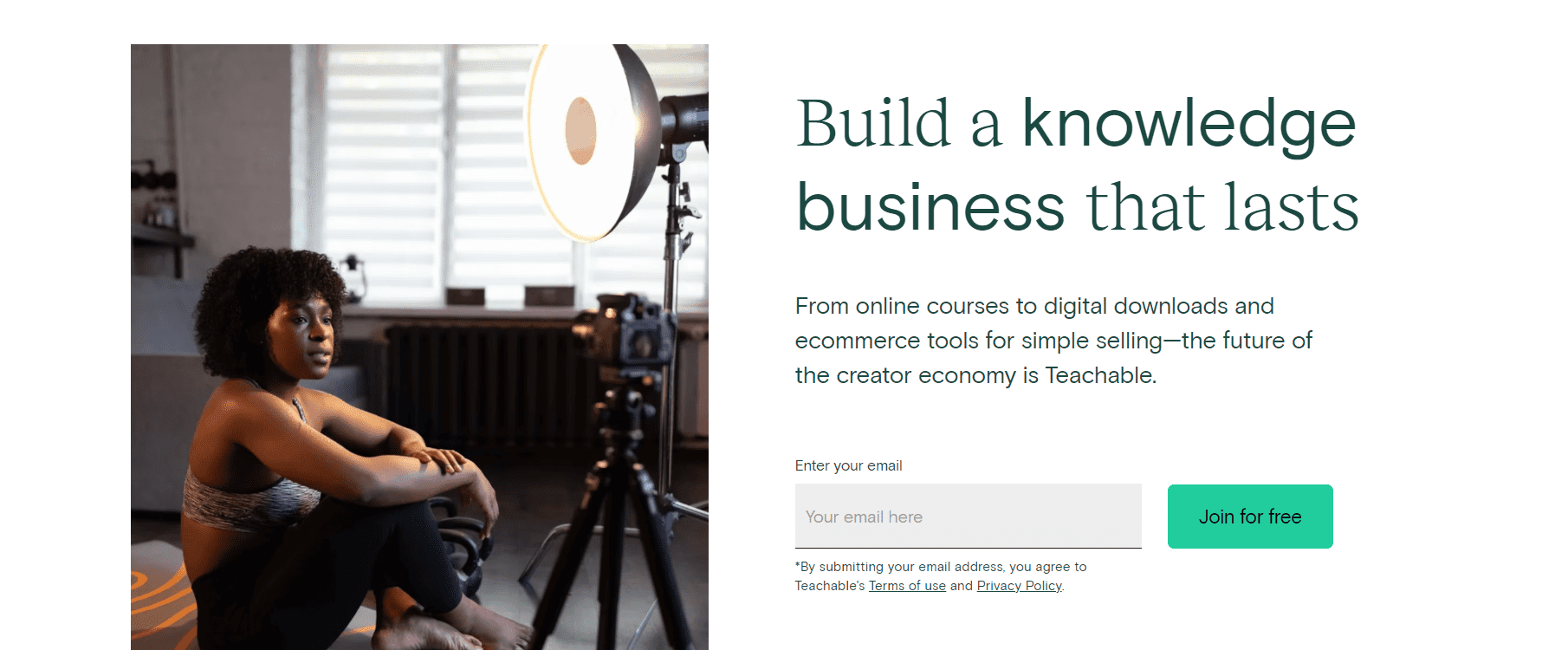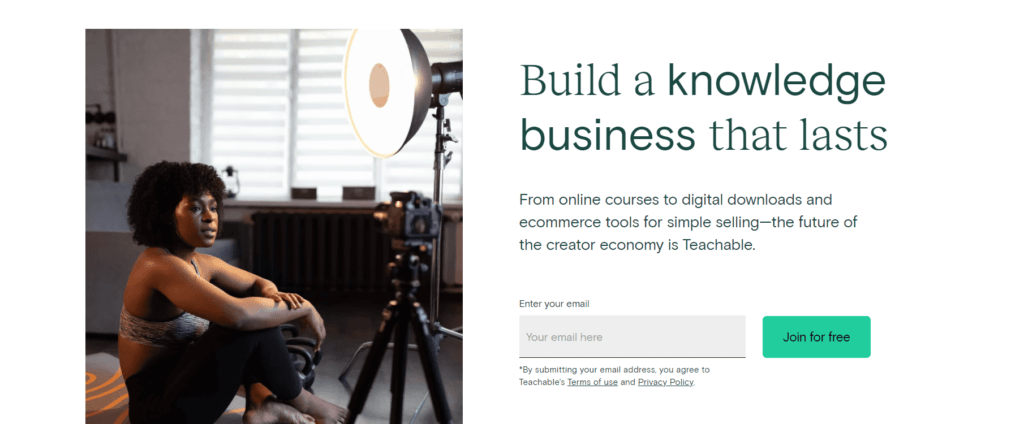 Teachable empowers course creators to tailor every aspect of their courses to their liking, including the design. The platform even allows you to establish your own branded website and sales pages, and you can use a diverse array of templates to help you get started. The platform also boasts a wealth of native tools and integrations to enhance your course creation experience.
Highlights:
Custom choices for brand awareness
Useful feedback tools
Kajabi is the perfect platform for those seeking to automate their course marketing efforts. The platform is accessible on mobile and the web and comes equipped with a tool to assist you in building your automation. It offers a range of templates for landing pages, courses, and other materials and also enables you to encourage people to subscribe to emails and other content. 
Highlights:
Built-in email provider
Free layouts accessible
It is the ideal platform for those looking to instruct others in creative skills. The platform boasts a wide range of courses catering to niche markets and popular topics, spanning everything from photography and interior decorating to cooking. Signing up and publishing courses on the platform is free of charge, with only paid courses requiring approval for the premium catalog if you wish to monetize them.
Highlights:
Interactive, appealing courses
Free course creation facility available
Thinkific is an internet-based platform for producing online courses that provide many templates for course materials and landing pages. It enables you to generate engaging courses, pre-sell courses, and even curate a library of resources for those who subscribe to a membership. Whether you use their ready-made course materials or create your own, it offers unparalleled ease of use.
Highlights:
Samples support modern course creators
Testimonials available
Podia offers numerous advantages for creating courses. It boasts an exceptional eCommerce feature, including a virtual storefront that enables you to market your digital content. You can also establish membership sites and provide digital downloads through the platform, and a vast array of templates is available to assist you in developing a suitable design. Additionally, courses can be published instantly.
Highlights:
Additional materials accessible
A private membership site option is available
LearnWorlds is accessible via its website and Android and iOS devices. This application enables you to create a wide variety of courses, and if you opt to invest more, you can develop a branded app tailored to your specific school, course programs, and other requirements. Robust editing tools and discussion forums are also available to keep students engaged.
Highlights:
Easy custom course creation
Branding available
It helps in creating courses and managing content a breeze. LearnDash platform is popular among leading universities and Fortune 500 companies. It features a user-friendly course builder, professional consulting services, and an eCommerce platform that simplifies the process of selling your courses.
Highlights:
Experts available to solve problems
Multimedia support
It provides straightforward course creation capabilities, testing and assessment options, and mobile learning solutions. In addition, its platform includes a comprehensive reporting tool, and an LMS is available to handle eCommerce transactions and ensure that you receive proper compensation.
Highlights:
Self-paced learning
Easy transaction through Stripe
It provides online course creators with a user-friendly platform to produce, market, and deliver courses. It comprises incorporated software for creating courses and exercises and a course library of over 100 layouts that you can personalize to your needs. Additionally, you can list your courses on either their website or yours.
Highlights:
Secure transaction offered
Easy course building
Choose the best platform to create and sell online courses effortlessly
Online courses have produced above $45 billion in profits in previous years, surpassing $230 billion in 2022. The popularity of e-learning is growing, and now is the time to develop online courses and increase brand awareness. If you want to create and sell online courses, consider using Paradiso LMS, which will be your ideal platform. This E-Learning platform connects students and teachers worldwide, allowing you to publish and sell your course for free. In addition, it offers a personal support manager to assist with course publishing, sales, and marketing. To advertise your latest course to your audience, sign up for a free trial for 30 days with Paradiso LMS today.